Are you from Sabah? Cuz I tak Sabah want to see you!
While the pickup line is on another level of cringe, Sabah is, to say the least, one of the best places in the world to visit especially if you're a hiking enthusiast.
There's ancient caves, beautiful beaches, breathtaking islands and a lot of really good looking people. It truly encapsulates the brilliance of the third largest island in the world that is Borneo.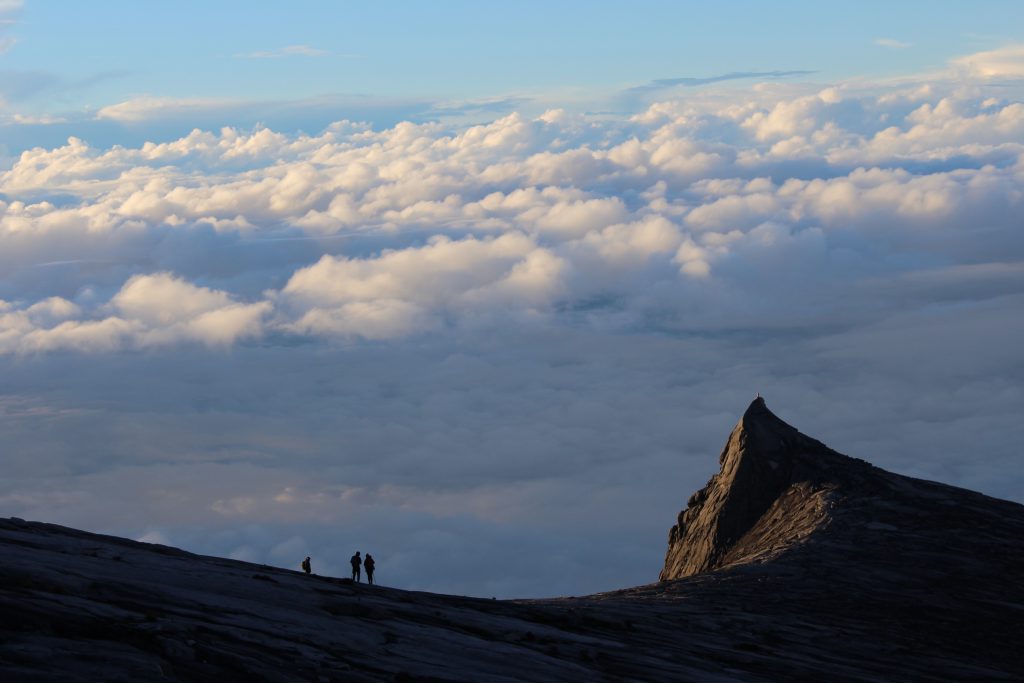 With plenty of hills and mountains to conquer and some of the best views in all of Malaysia, let's have a peek at 7 of the best hiking destinations in Sabah, some of which with views that look like they came straight out of a painting.
But before we get started, here's a few things you should have before visiting any of these places:
A good pair of

hiking shoes

Personal toiletries

Some

snacks

for the trail
For a full checklist of what you should bring, here's a detailed hiking gear checklist!
Enough whining. Let's go!
1. Mt. Kinabalu (of course)
C'mon. Of course we're gonna talk about Mt. Kinabalu.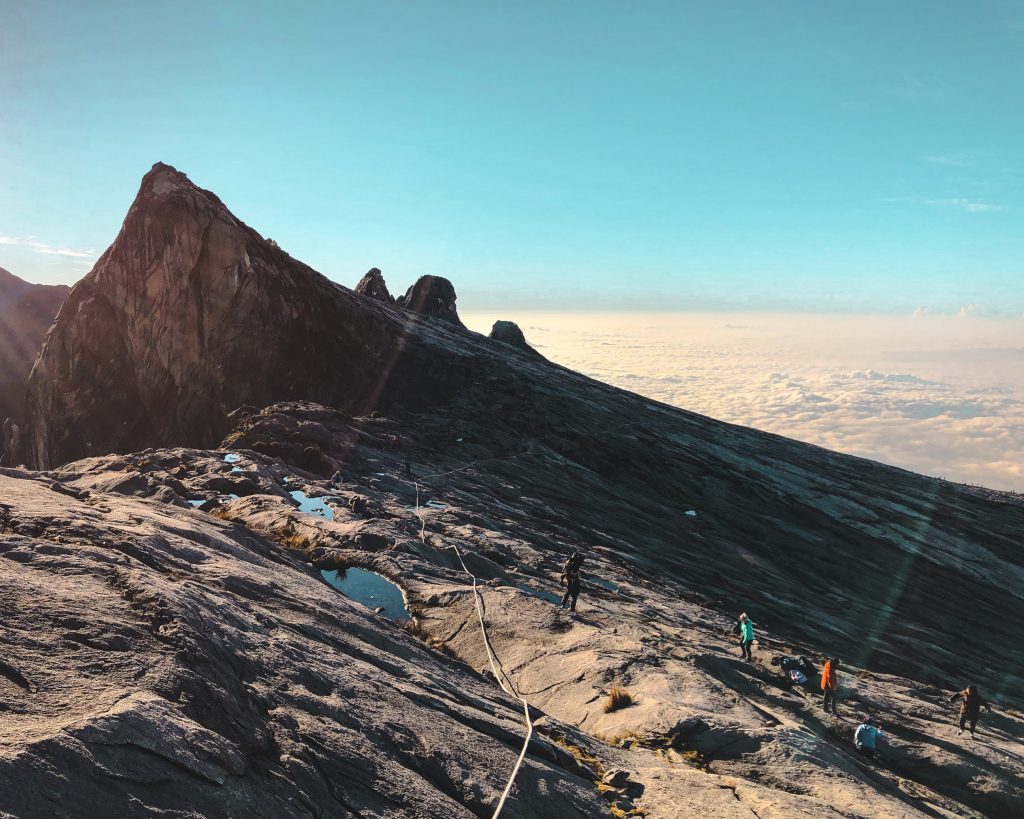 Highest mountain in Malaysia UNESCO heritage site, super hard to conquer, etc. You've heard it all. At an insane altitude of 4095 metres above sea level and trails stretching up to 22 kilometres long, only the toughest can earn the ultimate bragging right of reaching the peak of Mt. Kinabalu. 
Fair note, climbers HAVE to be accompanied by guides due to national park regulations. Regardless, you'll score a view unlike any other that captures the true beauty of being above the clouds, and all that for just a small fee of RM5 for Malaysians and RM10 for non-Malaysians.  
But guess what, we have a complete guide to climbing Mt. Kinabalu all the way to the granite summit right here so do check it out if you're planning on going. 
Here's a quick TLDR: 
Difficulty

Very hard

Entrance fee

Malaysians:

Non-Malaysians:

Trail length

Up to 22km depending on selected trail
2. Mt. Trusmadi
A teacher of mine way back in high school once described Mt. Trusmadi as "Gunung Terus Mati" because of how it sounds and how tough it was. While it's 1453 metres shy of beating Mt. Kinabalu's height record, that doesn't mean it's any easier.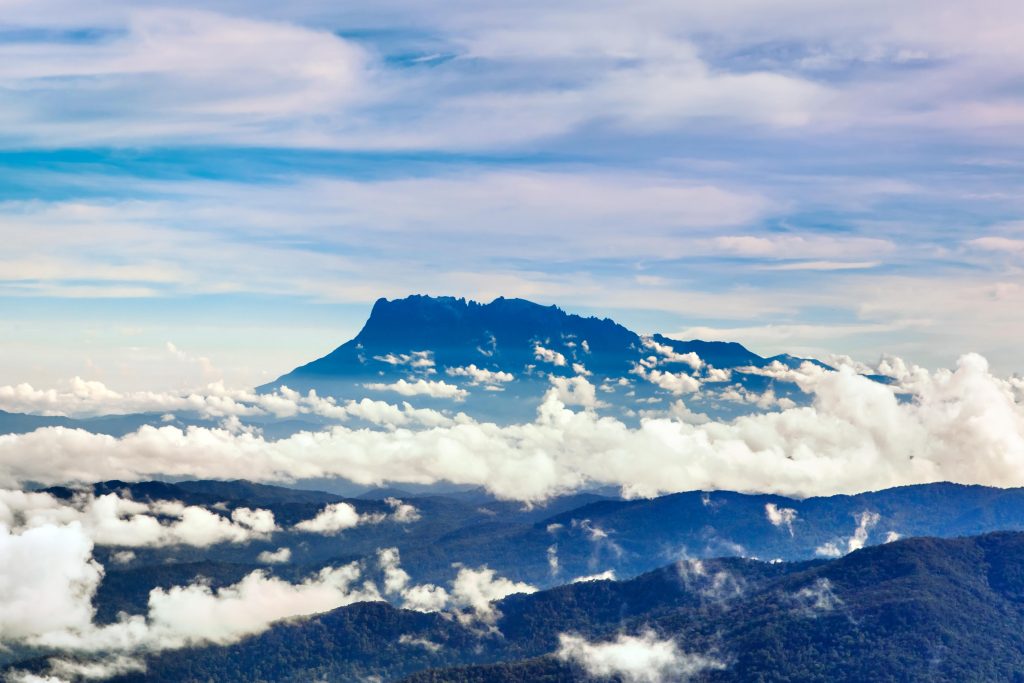 Nope. Many say Mt. Trusmadi is tougher than Mt. Kinabalu despite being 2,642 metres tall. Guess s̶i̶z̶e̶  height doesn't always matter, huh?
With 3 trails that lead to the peak, here's what you need to know:
| | | | |
| --- | --- | --- | --- |
| Information | Wayaan Kaingaran, Tambunan | Wayaan Mastan, Keningan | Wayaan Mannan, Sook |
| Trekking distance | 4.9km | 4.3km | 11.3km |
| Trip | 2D1N | 2D1N | 4D3N |
| Accessibility | Only via 4WD | Only via 4WD | No 4WD needed |
Once you're at the peak, look towards the North and you might be blessed with a beautiful view of Mt. Kinabalu if the weather is good. Truly a rewarding climb!
3. Gunung Alab, Tambunan
Ah, yes… another tough one. This time, it's a 12km hike that takes 9 hours total of walking in the middle of Tambunan. That's my sleeping schedule!!!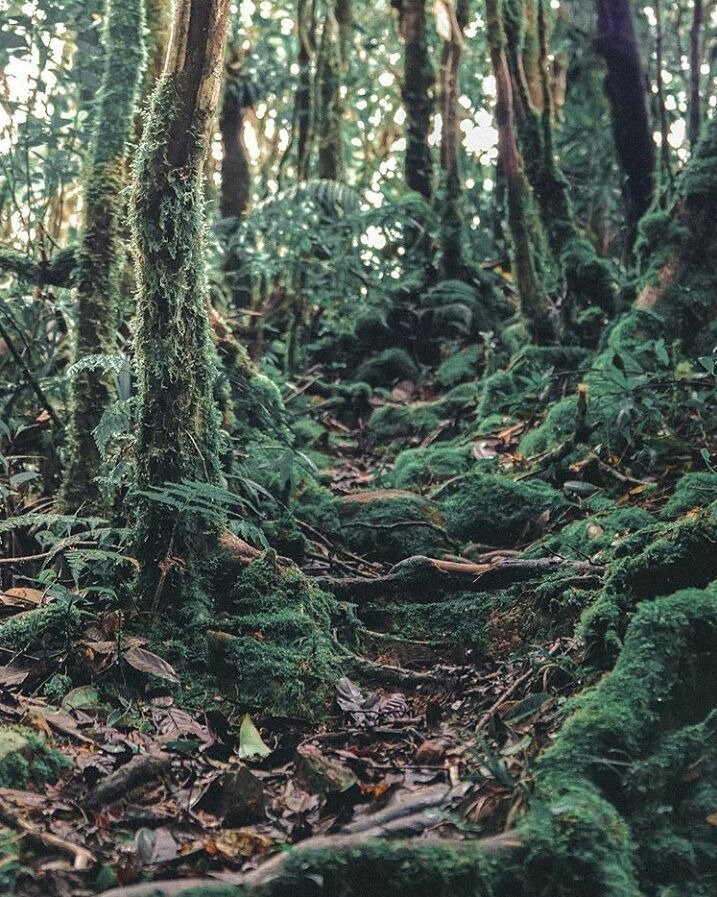 Of course no one is insane enough to walk 9 hours straight, let alone hike. Nope. Actual time to complete at a right pacing? About 2 days 1 night. So be sure to pack your overnight gear which includes a tent, a sleeping bag, a stove and some cookware.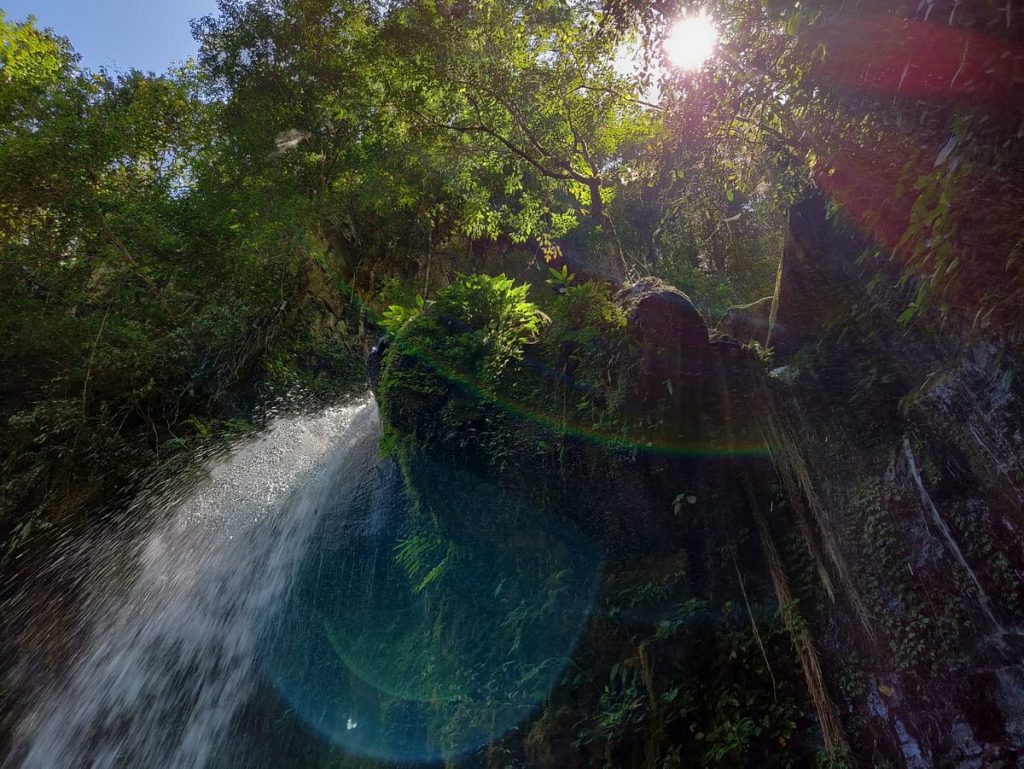 Now the best part about Gunung Alab is you'll be going right through a forest and the Mahua Waterfall for a dip. It's truly a "lung-cleansing" experience with the lush greenery and sounds of birds everywhere around you. Of course, it's not gonna be easy getting there.
Unless you know exactly what you're doing and where you're going, it is recommended by locals to have an experienced guide with you via a tour package at Amazing Borneo or Klook. Do keep it mind it can cost up to RM500 depending on the package you choose.
So, quick summary:
| | |
| --- | --- |
| Difficulty | Hard |
| Trekking distance | 12km |
| Trip | 2D1N |
| Available tour packages | |
4. Sosodikon Hill, Kundasang
Picture this – a vast field of green grass with curving valleys, a stretch of mountains far ahead with clouds and mists covering half the mountains. Now, you're probably thinking… Switzerland? Think again.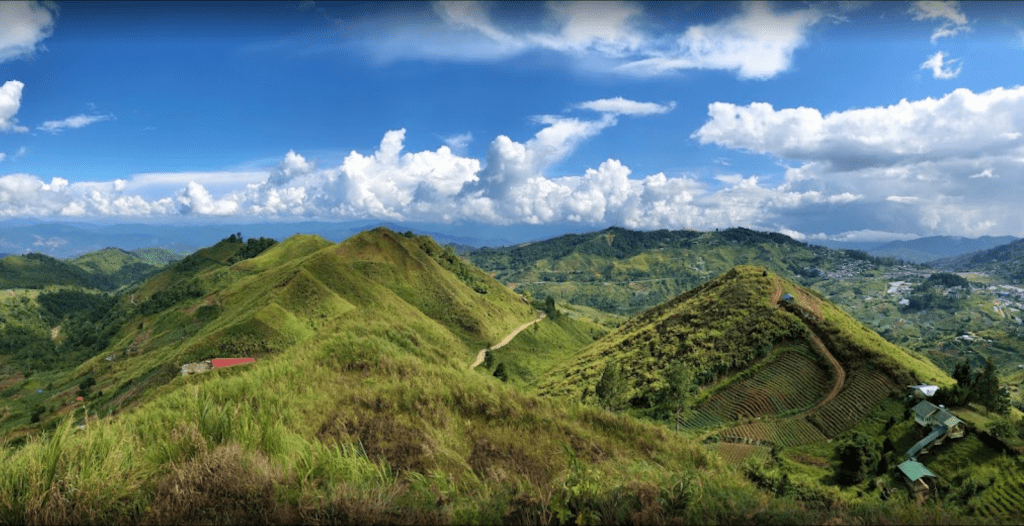 Sosodikon Hill is pretty much a budget option for anyone who has been dreaming of visiting Switzerland. The picturesque view here is as Switzerland-like as it gets. Oh and the mountains? That's Mt. Kinabalu. What a gorgeous view though, right?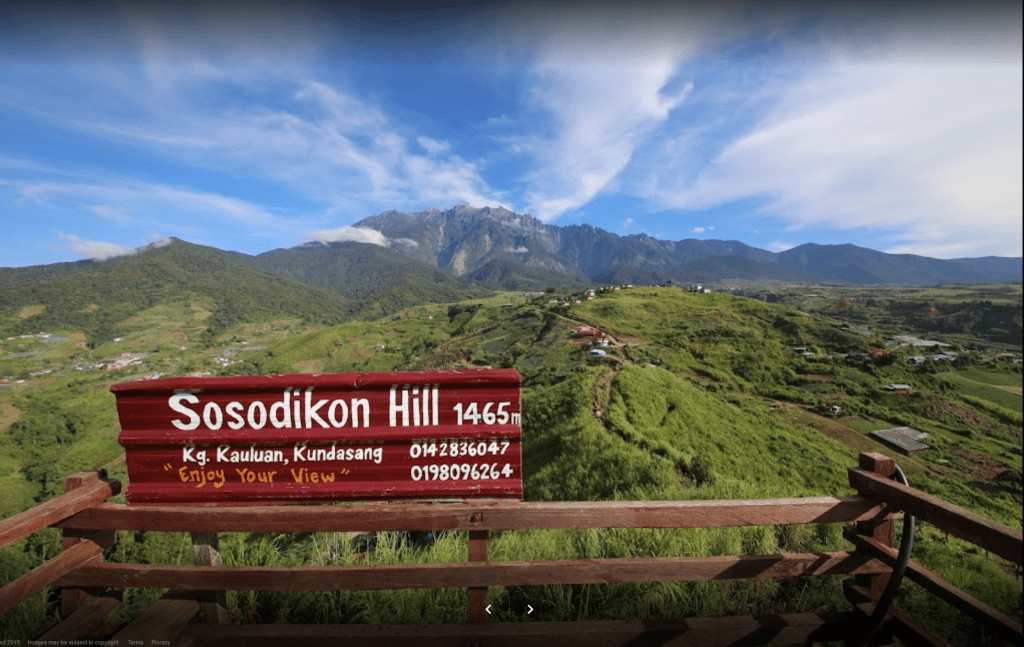 With just a 20-30 minute trek, Sosodikon Hill is a good spot for first-time hikers to get a feel of hiking before hitting other tougher trails. For being so easy, it makes for a good stop-by destination if you're ever in the area.
The entrance fee only costs RM3 for adults, and completely free for kids. That's a bang of the buck if I've ever seen one.
Difficulty

Easy

Trip

20-30 minutes

Coordinates
6.000783, 116.594012
Entrance fee

Adults- RM3

Children – Free
5. Bukit Kopungit, Kota Kinabalu
With a sick view of the mountains and the sea, Bukit Kopungit is considered an iconic trail amongst locals which is no surprise.
Why? That's 'cause bunker tunnels were dug there by the Japanese way back in World War 2, and you can see them on your way up to the peak!
This 2km trail can be a little tough for beginners, but many experienced hikers should find it easier to conquer. Regardless, that ain't the highlight. No no. The real highlight is the view.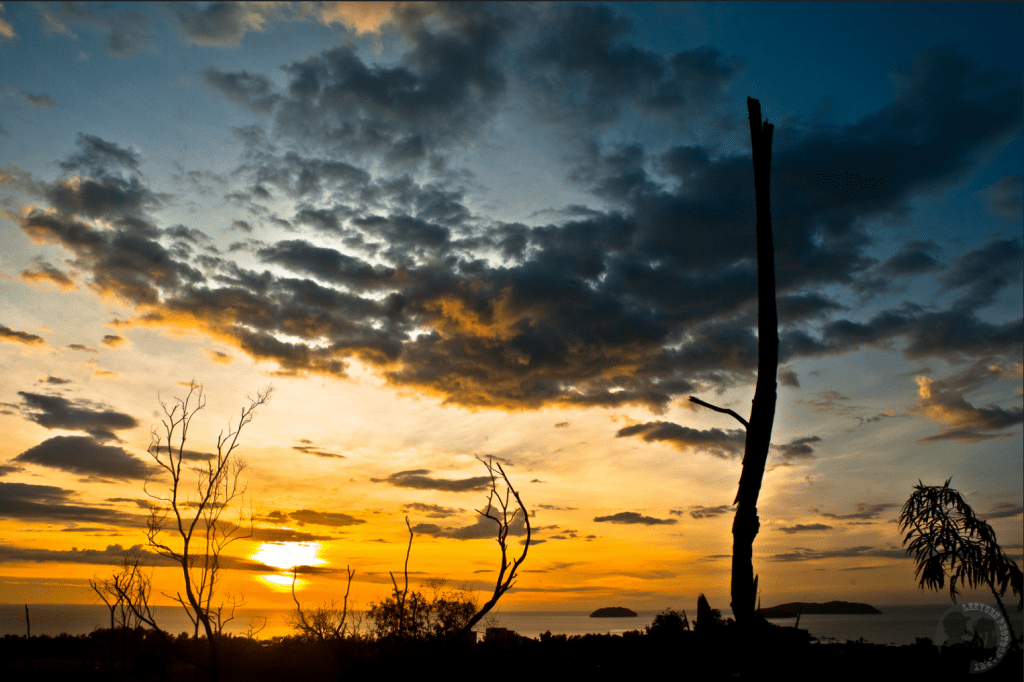 The city, the ocean and the mountains beyond, and all these are just 10 minutes away from the Kota Kinabalu International Airport. 
6. Bukit Perahu / St. Veronica's Hill, Tamparuli
Named after an inverted boat shaped rock at the peak, Bukit Perahu (Boat Hill) offers a splendid bird's eye view despite its relatively low altitude compared to the hills nearby. But nothing's stopping you from enjoying a sick view of, you guessed it, Mt. Kinabalu yet again!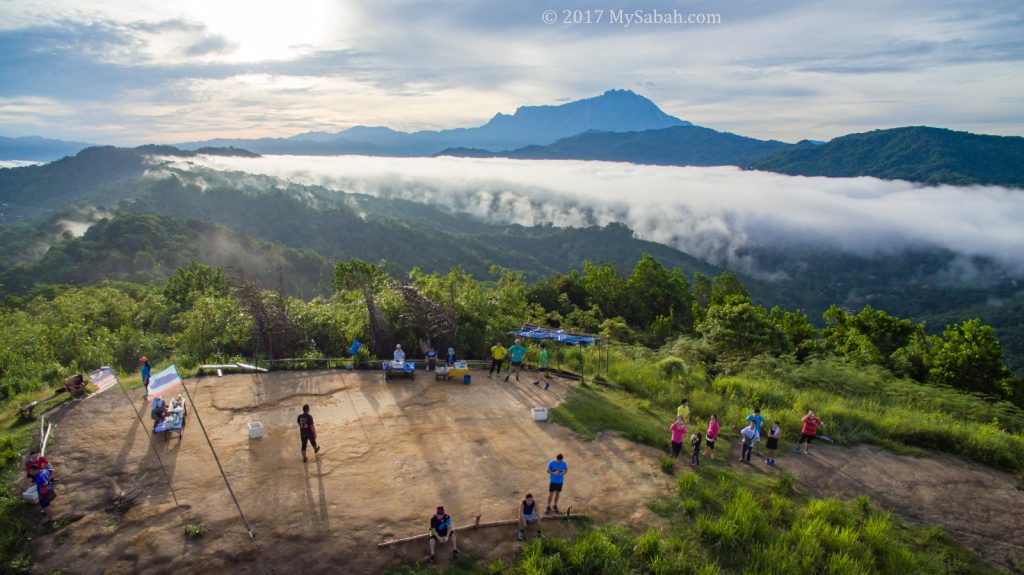 Due to church activities in the area, Bukit Perahu is also known alternatively as St. Veronica's Hill. Those with keen eyes would certainly be up for the challenge of spotting all 14 crosses planted by St. Philip Roman Catholic Church of Tamparuli on the way up. 
Regardless, Bukit Perahu is yet another good place to expand your photo collection and Instagram feed of beautiful views of nature in exchange for probably a bucket worth of sweat. 
7. Bukit Lugas, Tambunan
Imagine a camel's hump in the form of a hill. That's Bukit Lugas. Although many describe Bukit Lugas as the back of a twin-humped dragon, I just find camels adorable and wanna express my love for camels to the world.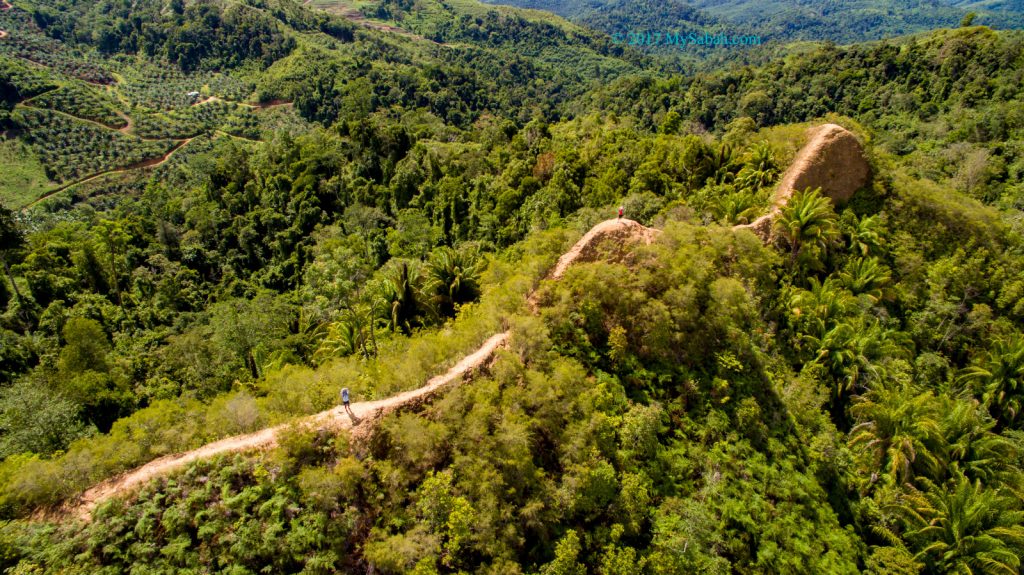 Rambling aside, Bukit Lugas actually became an overnight hot destination way back in 2017 on social media for one reason – its unique and extremely narrow trail that might scare the living shit out of acrophobics.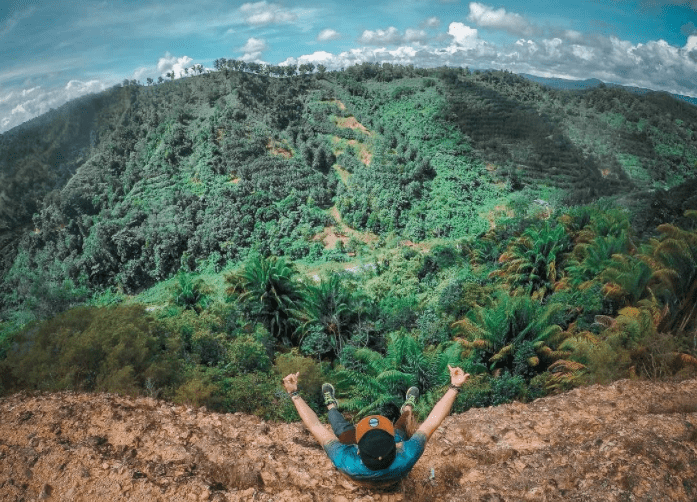 It overlooks a plantation, making for a great insta-worthy spot for you photographers out there.
Despite being a one-way 1.7km trail, it is still a very easy hike even for its short distance 'cause it's only about 10% climbing and 90% walking. A return trip takes about 4 hours so be sure to plan accordingly.
| | |
| --- | --- |
| Difficulty | Easy |
| Trek distance | 1.7km |
| Trip | 2 hours (4 hours if return trip) |
| Coordinates | 5.513865, 116.275357 |
Summing Up
And that's about it. With a mix of super tough trails, beginner friendly hikes and everything in between, Sabah is probably the best state in Malaysia to visit for nature lovers who are looking for the best outdoor experience. 
I bet you tak Sabah wanna visit Sabah now, eh?
If you're new here, do follow us on Facebook, Instagram and Twitter to get the latest update on our products and campaigns.