KL Forest Eco Park
Location: Hutan Simpan Bukit Nanas, Kuala Lumpur (near KL Tower)
GPS Coordinates: (3.150965, 101.702121)
Activities: Hiking, camping, canopy walk, birdwatching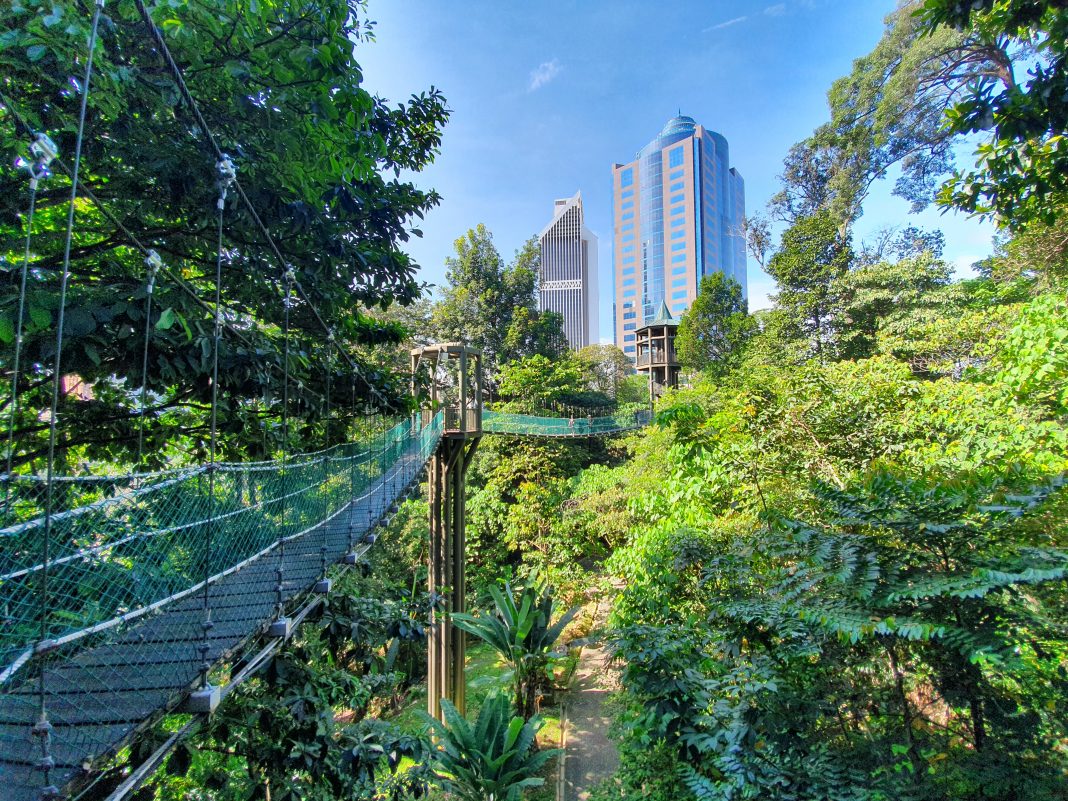 Credit: One Step One Footprint
The KL Forest Eco Park is literally a forest in the middle of a city. It's in fact located in one of the oldest forests in Malaysia, Bukit Nanas right in the middle of Kuala Lumpur. Despite being old, it is one of the city's latest attractions that provides visitors with a view of the city beyond and the treetops within.
Getting there
Getting there is no challenge at all. Taking a Grab or just driving can get you there easily. It's right next to KL Tower, so you can make a pit stop if you're up for it. 
Credit: @ciminishiki (Instagram)
For a cheaper option, you can take a Rapid KL train via the Line 8 Monorail from KL Sentral to Bukit Nanas station. It will be the 7th stop and will take approximately 16 minutes to arrive. This will cost you around RM4-7. The train arrives every 10 minutes so you don't have to wait long to get there.
Once you're at the Bukit Nanas station, the tower is just a 6-minute walk away. You should be able to find the park easily from there.
Attractions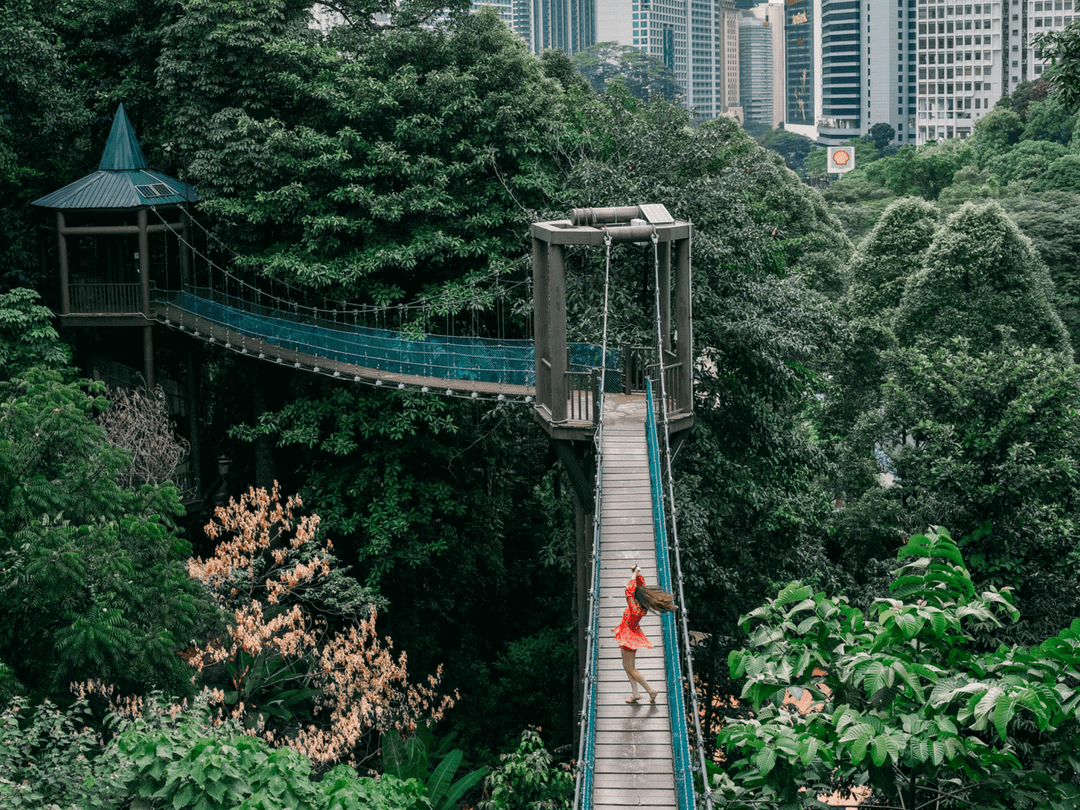 Credit: Couple Travel The World
The KL Forest Eco Park is known for its 200m canopy walk. It's a stunning view and a insta-worthy spot all wrapped in one. You'll get to see the forest below with an added bonus of the skyscrapers of KL. There's no better combo than this! There's plenty of birds around too if you're into birdwatching. Coupled with camping spots and a hiking trail, this place is surely a must-visit for outdoor lovers who want a short getaway.     
If you're new here, do follow us on Facebook and Instagram to get the latest update on our products and campaigns!