Are you tired of living among the common four-walled house of yours? Do you ever feel like escaping the vulnerable nature of the hustle and bustle of the urban city you live in? Do you ever wish to walk the aisle of any countryside? In all of this questioning, if you ever feel like doing any of those listed above, then that is a sign that you need to take a break or perhaps go camping in Malaysia. I guess it's high time you rekindled your oblivious relationship with the beauty of nature and life undisturbed.
Just like the vacation routine which takes away the pleasure of your gadgets and the comfort of your home. Camping and hiking is an outdoor activity meant for recreational purposes such that you get to live beyond the crevices of civilization but rather enjoy the fun that comes from nature.
On the other hand, hiking involves trekking along with the campsite in groups and numbers all with the sole aim of catching fun and excitement. However, camping involves the use of a tent, mostly like a primitive structure or no shelter at all. Although camping came to the limelight of public acceptance in the early 20th century, it has since evolved alongside hiking as a major vacation routine everyone would like to experience.
Of all the places in the world, camping in Malaysia is one of the most popular destinations for those seeking a unique and memorable camping experience. Malaysia is known to be a tropical paradise of beauty both to the local travelers and those who love to camp out in scenic places. So, let's look at the top 4 camping spots I have for you right here in Malaysia, WAIT FOR IT!!!
Taman Alam Kuala Selangor (Kuala Selangor Nature Park)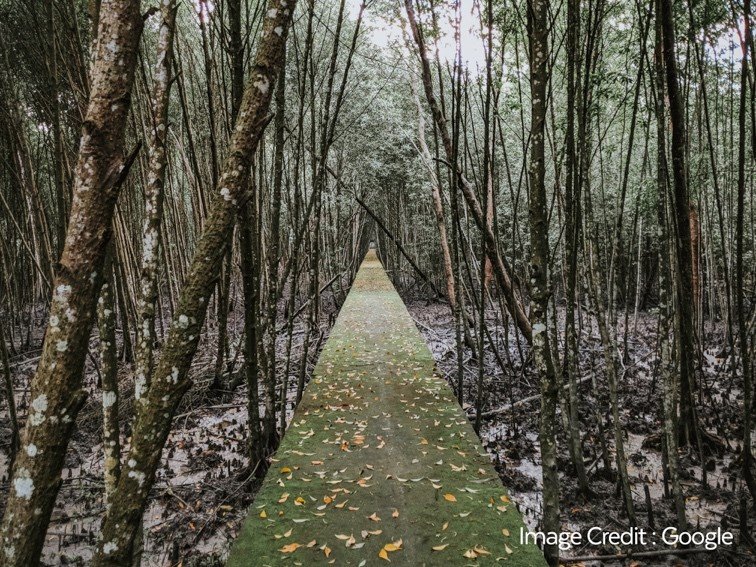 For the best camping experience, Kuala Selangor Nature Park is one of the best places for camping in Malaysia amongst others; the nature park has an expanse of 240-hectares on the estuary of Sungai Selangor. Of all, the park is known for its wide range of birdlife. Over the years, an estimated 150 species of birds have been discovered. An enclosure in the park houses a number of the endangered milky stork. There are also numerous trails, watchtowers and several hides for better bird-watching.
Kem Sungai Pauh, Cameron Highlands, Pahang.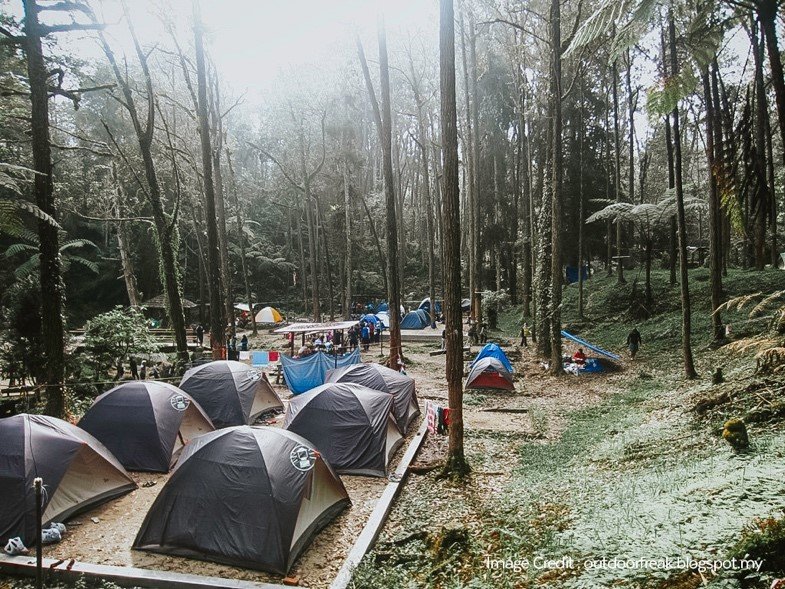 Camping is one of the major vibes every youth and older adults will like to enjoy. This involves the pitching tents on the main range probably after a hike session. This campsite gives the freedom to hike around considering the vast landmass. Kem Sungai Pauh is one that you would not want to miss, with its clean environment and friendly team behind it when camping in Malaysia.
Kenong Rimba State Park, Pahang.
This particular camping spot has enough lowlands to explore, the lowland forest park is measured at 120sq km. Although the park shares its borders with Taman Negara, the park offers different adventures to both local travelers and lovers of destinations. These adventures include the likes of exploring limestone caves located in the park, jungle trekking and most times a visit to the orang Asli village also known as the domain for the batik tribe. Other adventure includes swimming and tent-making. Get the headlamps that can provide you enough light during explore a dark cave available in our PTT Outdoor.
Forest Recreation Park & Museum, Penang.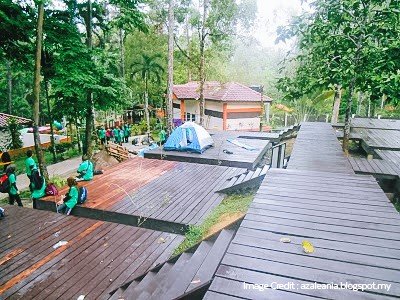 This camping spot is located along the northern axis of Penang Island which is a few miles from Teluk Bahang. The activities available in this camp spot include jungle trekking and relaxing at some of the small waterfalls. However, there is also an alternative campsite for travelers wishing to stay longer in the jungle.
Important things during camping in Malaysia:
You must bring a backpack to pack all necessities during camping. Let's take a look at our backpack range in PTT Outdoor here.
Comfortable tent for night stay in the campsite. Get our

Adventure 2 Men Auto Camping Tent

that designed to be easily set up within seconds as all of the tent's components are already connected.
Bring along your portable lamp to light up your campsite. Get your TBF Multifunction Outdoor Lantern with USB Charger here.
If you're a newcomer to camping in Malaysia and aren't sure what essentials to bring, check out our brief advice on what to pack also more camping gear here.
So, I hope you do think about it and pick the right choice, but trust me, it will be a great experience.
=============================
Got more suggestions? Leave them in the comment section below and we will add them in the next post!
Love the outdoors? Join our Facebook Community, where we share everything about the outdoors! Click here: Malaysia Outdoor Community