Top Five Hiking Trails in Selangor
If you are one who loves hiking and is looking to get away from your normal trails, then you are in the perfect spot. Today we will be talking about all different kinds of hiking trails in Selangor that will be a perfect fit to any type of hiker. From waterfalls to the mountains, from out in the countryside to through the major cities, there is a hiking trail for everyone on this list. With that, let's get started with this list!
Rawang Bypass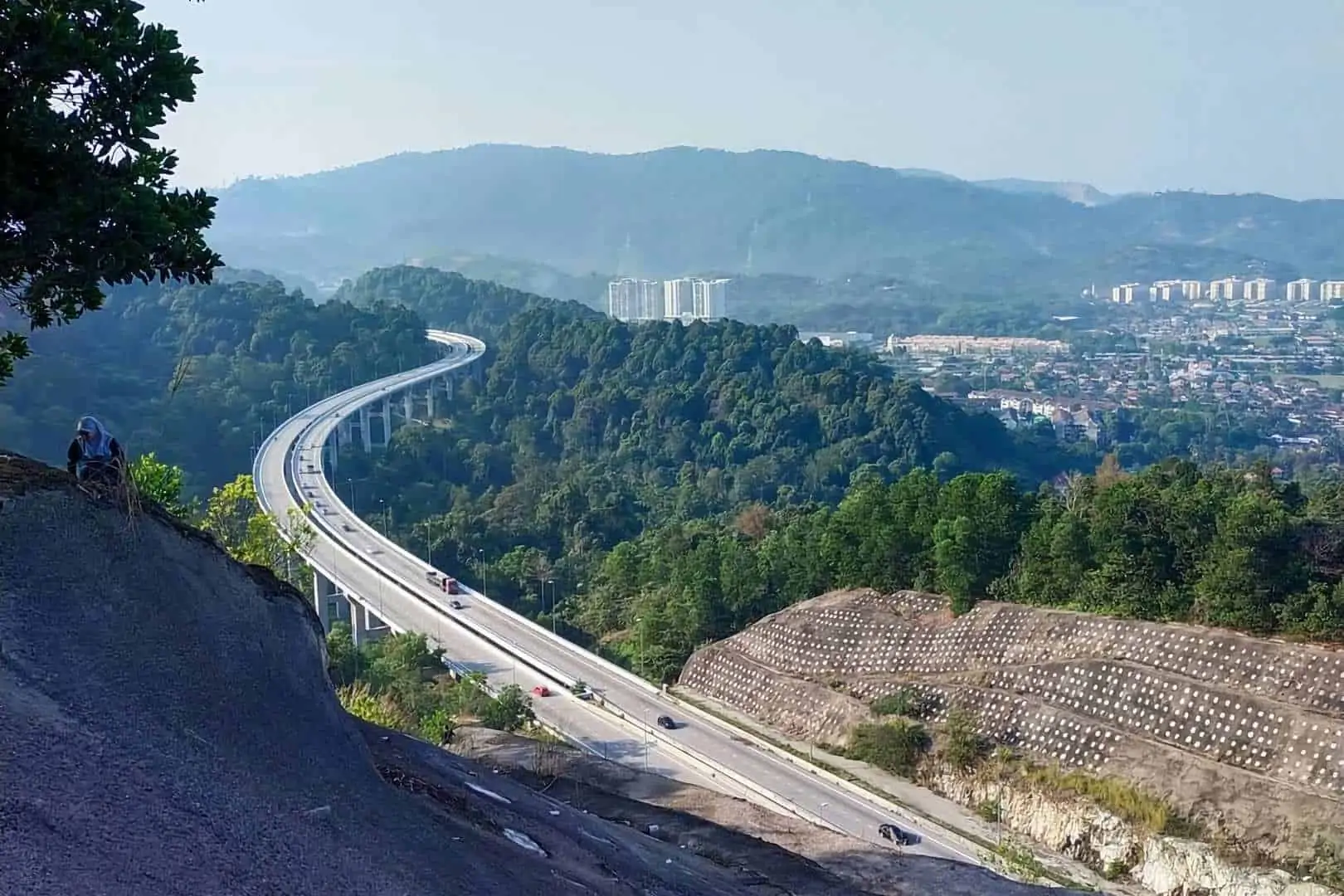 You likely drive on or underneath this bypass a lot, but what you might not have known is that you can walk beside the bypass. Now it does involve a lot of change in elevation, but the views are certainly worth it. You start about an hour away from the bypass itself, but you will notice that most of your walk from the start is right beside the road.
The cool part is that eventually you go right underneath the bypass, and by right underneath it we mean you literally have to duck your head underneath the structure so you don't hit your head. This would certainly make for a cool story to tell every time you drive on the bypass after your hike is over. After that, the climb is nearly straight uphill, but it provides for outstanding views of the bypass and nearby town. Again you will have to hike up some elevation, but this makes for a very fun hike. Although it is not a hike for people looking to escape into nature.
KL Forest Eco Park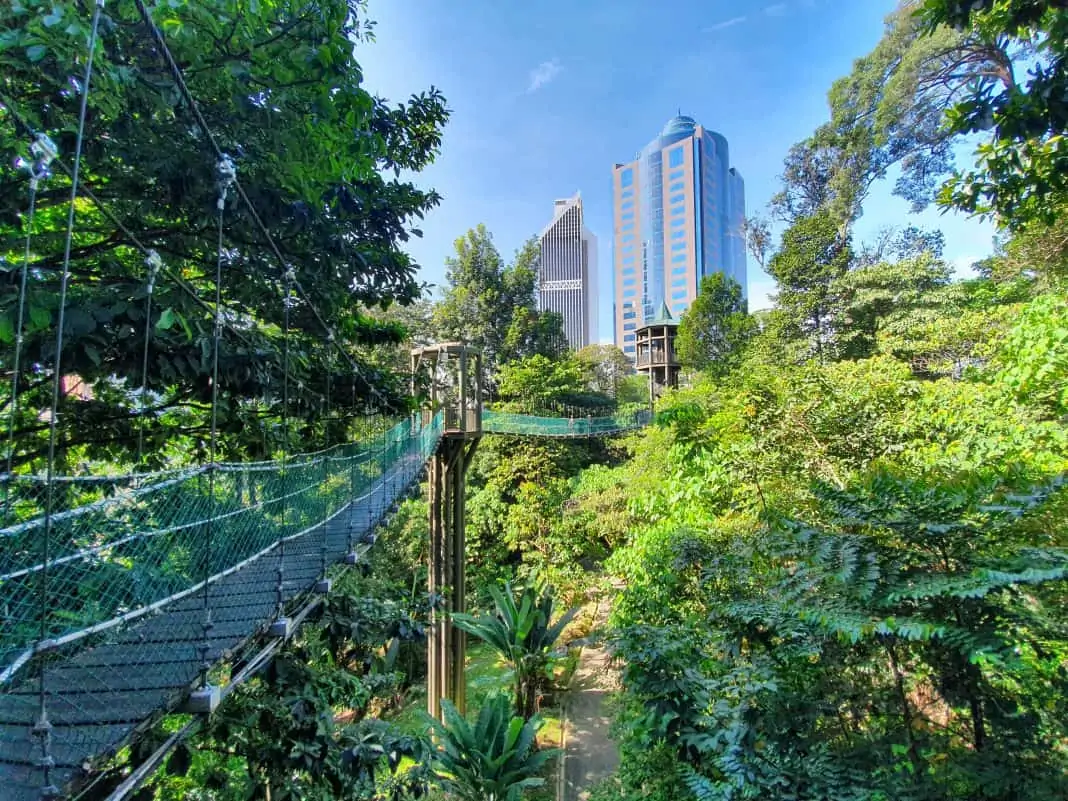 If you are looking for a hike to get away from the city then this is certainly an option for you. It is right inside Kuala Lumpur, but you won't even be able to tell once you get inside the park. What makes this hike unique is that there are elevated bridges between the trees which make for a great spot to take pictures.
To make the park even better it is entirely free, so it does not cost you anything to go explore the park. Now it does close at six pm daily, so that is sort of a bummer, but it is still a fun attraction. Be aware that you will escape the city but you will not necessarily escape from a lot of people. This is a spot for a casual hike or for people to explore when they are in town, so it is a very popular hike. Keep that in mind whenever you choose to hike here and you will still have a great time!
Bukit Kutu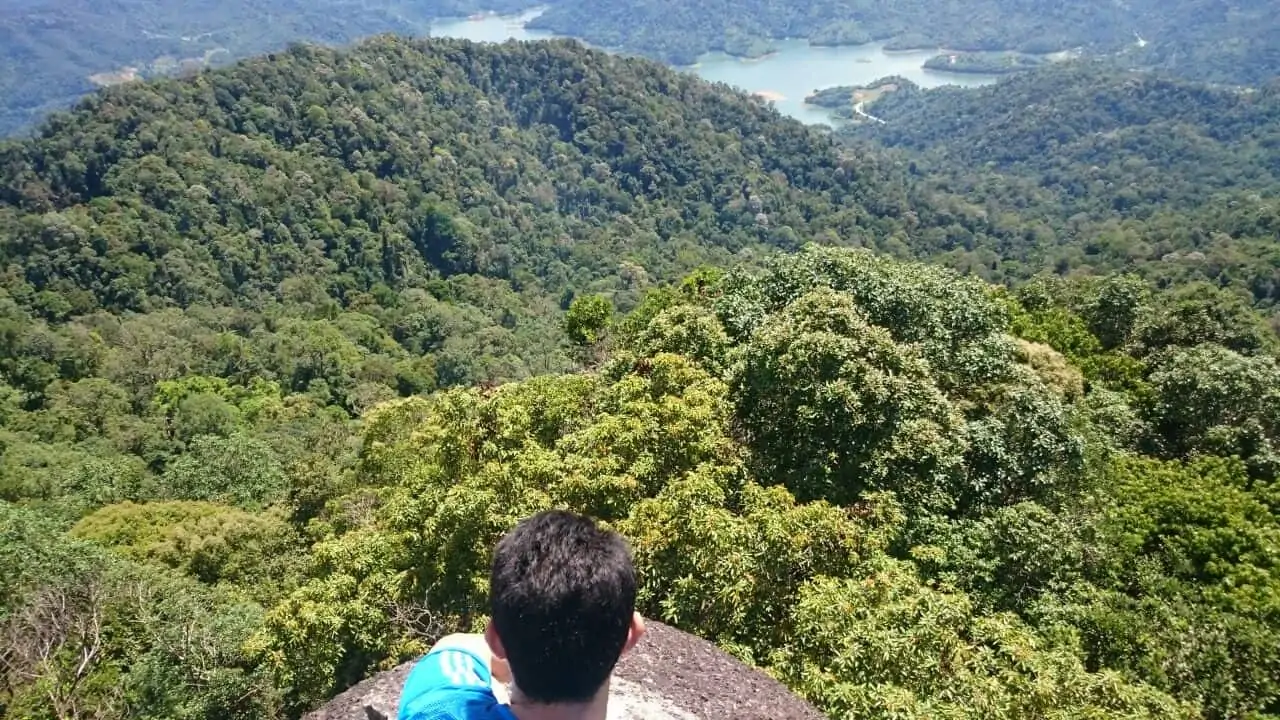 Now here we have a hike that will certainly get you out of town, away from the crowds, and up and moving. Bukit Kutu is a moderate to difficult hike as you will be climbing a hill above all others in the area. Although you can imagine that the views on the top are well worth your efforts to make it up to the summit. You will not be disappointed with the outstanding views of the nearby area with the blue river cutting through the countryside.
Now since you are climbing up a hill this hike will take a longer time than the other options above. On average you can expect this hike to take you between three and four hours to complete. This is also why it is less popular as an option, which may be to your benefit based on if you want to be around people or not. It is a cool story to tell though that you submitted Bukit Kutu!
If you want a more complete guide on Bukit Kutu, we have it right here: Bukit Kutu | A Hikers Guide
Bukit Gasing, Petaling Jaya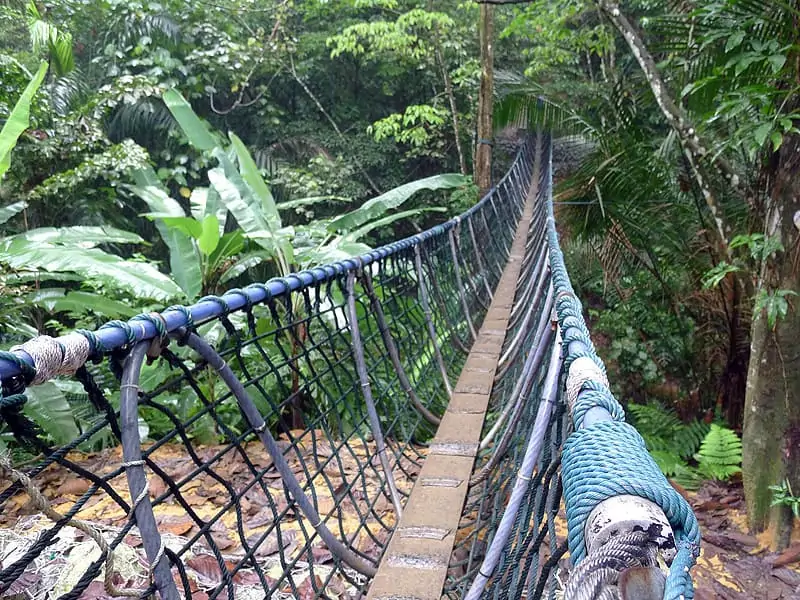 With this option we consider it to be the best of both worlds, taking a part of the city and nature at the same time. On this hike, you will experience sights of the city, but at the same time walk across bridges that make you feel as if you are on a magical planet. Now since it is right outside of the city again it will be heavily populated by the locals or tourists of the area, but that shouldn't stop you from checking it out.
What also makes this option great is that there are multiple different routes you can take with each one varying in time or difficulty. They all have great views and a fun environment, but some are considered a workout and have been nicknamed the "Killer Stretch" by locals. So if you are looking for a challenge, or a fun place to get out of your house for the weekend, Bukit Gasing has the best of both worlds waiting for you.
Broga Hill – Semenyih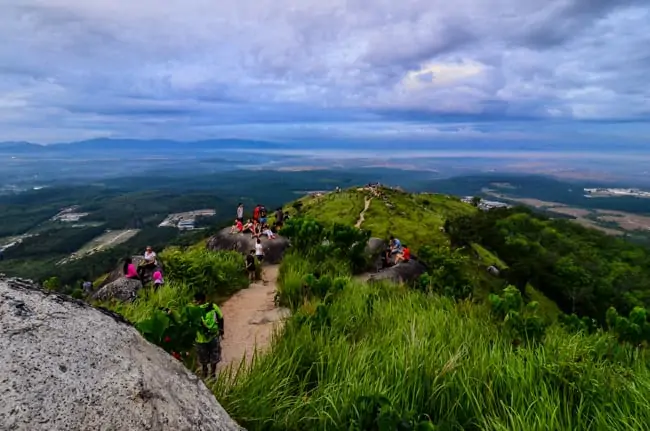 Last but not least, we have Broga Hill which has some similarities with Bukit Kutu. This is another hike that will take you to the top of a hill, but there are less trees around and more high grass instead. If you are an early riser than this might be the perfect hike for you, as many consider it to be the hill to watch the sunrise on. Now the sunrise isn't perfect every single morning so keep that in mind, but it is certainly worth a shot.
Now don't let the fact that it is a hill discourage you from making the trek as it is a fairly easy hike. It is a steady grade up the hill the entire time, so you don't have to worry about walking up any steep parts. You might want to be a little worried about coming back down the hill as many people have commented on the slipperiness of the trail. Just be safe and you should have a great time!
=============================
Well that wraps up our list of top five hiking trails in Selangor. Whether you are looking for a short getaway out of the city, or a longer hike up a hill, this list has it all. No matter which hike you choose we guarantee that you will have a fun time. Go out and enjoy your next hiking adventure!
If you like our content, join our Facebook Group, where we share a lot of good, valuable information for free: Malaysia Outdoor Community