Pulau Babi Besar
So Pulau Besar is in Melaka. As the name suggests, it's probably big, but Johor wasn't too happy about that. So what's the best way to one-up 'besar' in the typical Malaysian fashion? By naming one of their islands…
 "PULAU
BABI 
BESAR!"
Credit: Tempat Menarik
Okay, for real, this island WAS called Babi Besar thanks to the wild boars that roamed the island. Now that there aren't any of them left on the island, they renamed it to Pulau Besar 'cause you know, having the word "babi" is not exactly… nice. So now, we have 2 Pulau Besars, 1 in Melaka and 1 in Johor. Less laughs, more confusion. We're honestly sad that they changed its name. But Pulau Babi Besar, isn't appropriate, yes we admit it. But it just a name, and sounds catchy too – Pulau Babi Besar? (okay-okay calm down guys).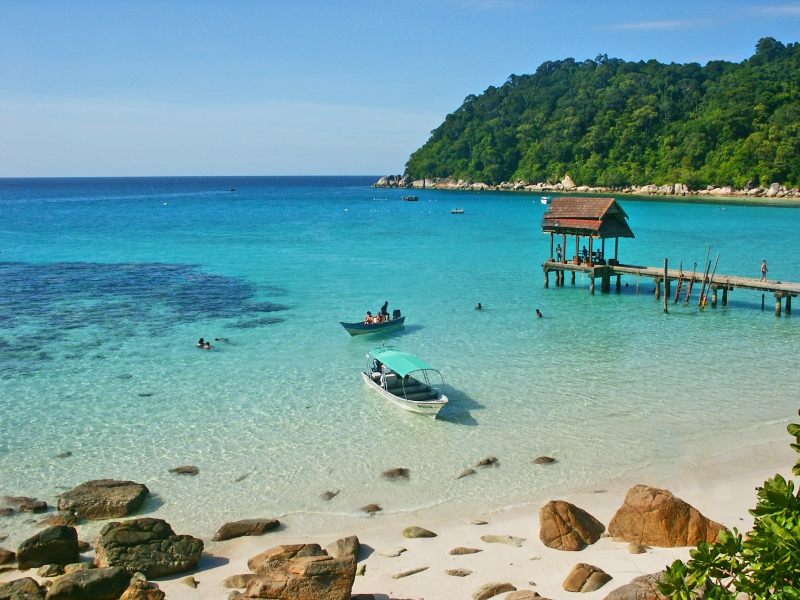 But hey, gotta stay halal, kan? Interestingly enough, this island used to be a hideout for pirates. Then somewhere along the way, a resort was built and was eventually abandoned. The babis left, and now there are more resorts! Oh, and despite it being called Pulau Besar, it's actually pretty kecil at 4km in length. Lies and deceit! But ain't that what pirates do?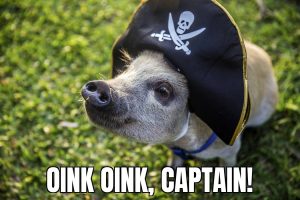 So what's there to do on this island? It's got a beach and REALLY clear waters, and that means snorkelling, windsurfing and fishing! And since there's also a rainforest, might as well go jungle trekking, am I right? You can pretty much explore the entire Pulau Babi Besar on foot actually. If that's too boring for you, you can try island hopping to Pulau Harimau which is pretty nearby.
Getting to Pulau Babi Besar
Credit: Stephmylifetravel
As for the question of where it's located, it's in the Mersing District of Johor. So, you gotta travel to the seaside town of Mersing. To get there, you can catch a direct 4-5 hour bus to the jetty from Kuala Lumpur. Once you're there, head to the jetty and you should be able to get a 30-minute boat ride to the island for around RM55. There are 3 places you can stay on the island as well. Mirage Resort is perhaps the most expensive one, followed by Aseania Beach Resort and D'Coconut Island.
Getting yourself prepared
Get a waterproof Pouch Bag for your phones! You'll surely want to snap some beautiful pictures underwater while keeping your phone safe and sound!
Don't go shirtless! You are to hot too handle. Get yourself a waterproof shirt! Check it here.
If you ever run out of water and need a quick drink, check out this handy water bottle that comes with a filter!
Still not enough? You can still get so much more gears for your trip by checking out our page here.
If you're new here, do follow us on Facebook, Instagram and Twitter to get the latest update on our products and campaigns!