Overview of Maliau Basin
Maliau Basin, also famously known as the lost world of Sabah, is a wetland ecosystem with diverse biodiversity, and an important site for the conservation of orangutans.
The area was first discovered by British paleontologist Dr. Charles Hose in 1910 and given its name by him in 1912. At the time, it was considered an ancient lake bed and was popularly known as "Hose's Lost World" for many years. In 1967, Dr. John Whitehead led an expedition to the area and proved that it was a swampy valley with no outlet to the sea. Thus, the Maliau Basin was considered a lost world of Sabah.
Our team from PTT Outdoor had the privilege to explore the trails of Maliau Basin Conservation Area and we wrote this guide for adventurers like yourself! Please feel free to share it!
Getting to Maliau Basin
We made our way from Tawau to Maliau Basin Conservation Area by car. The roads are 80% tarred, so the other 20% will be a little bumpy, but bearable. Going by car would be the best way to reach Maliau Basin, there is no public transport heading there. Takes about 6 hours (including a lunch stop) if you are heading there from Tawau.
Maliau Basin Trekking Details
Difficulty: Moderate
Duration: 5 days 4 nights (Covering 5 different waterfalls)
Total distance: Approximately 44.5 km (depending on how lost you get LOL)

What was included:
Conservation Fee & Trekking Fee

Guide & Ranger

4 Night Accommodations (Hostel, Nepenthes Camp & Ginseng Camp)

Insurance

Certificates

Food/Meal/ Ration along Trip include porter fee for food

Night drive (this was pretty cool btw)
TREKKING ITINERARY – MALIAU BASIN
DAY 1 – Airport / Town to Maliau Basin Studies Centre
Day 1 is more chilled for us. So you can relax. We got picked up (by van) from Tawau and made our 6-hour journey to Maliau Basin Studies Centre. We crossed rows and rows of palm trees. It was calming, but it felt more like the calm before the tough hike.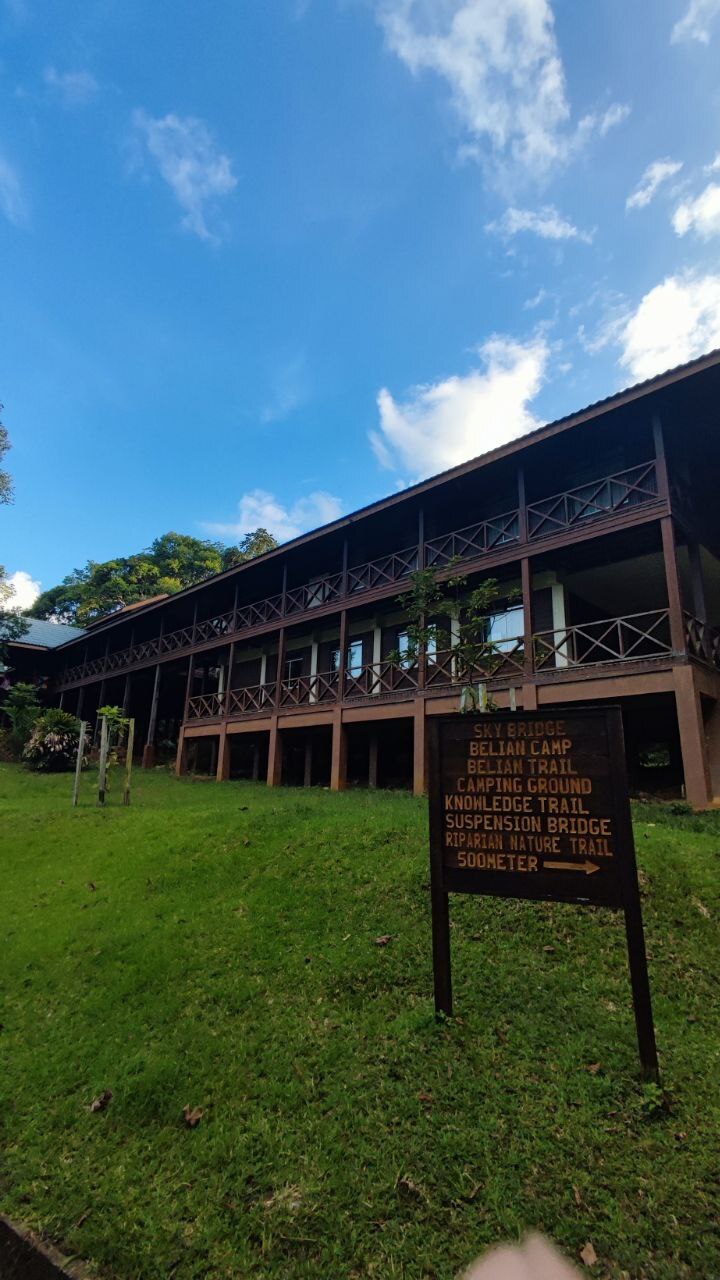 Once we were at Maliau Basin Studies Centre, we checked into our hostel, got our dinner, and proceeded to the Safari Night Drive – where they had a jeep bringing you out with a spotter trying to look for nocturnal animals. We saw quite a few Sambar Deers along the way.
By 10 p.m., they would turn off the generator and it'll be lights off from there. Might get a bit hot at this point, but eventually, as the night passes, it'll cool down much more.
DAY 2 – Onwards to Nephentes Camp.
This is the real start of the trek. The van took us from Maliau Basin Studies Centre to Agathis camp, which is the starting point of this trek. Here, we met our porters and weighed our bags, before we started our journey.
Nephentes Camp is 7.5 km away from Agathis camp, and the first 3km of the journey was mostly uphill (yeaps, it's painful). By the 5km mark, we stopped for a quick lunch (packed lunch) before continuing. You should reach Nephentes Camp usually around 3 p.m. or so.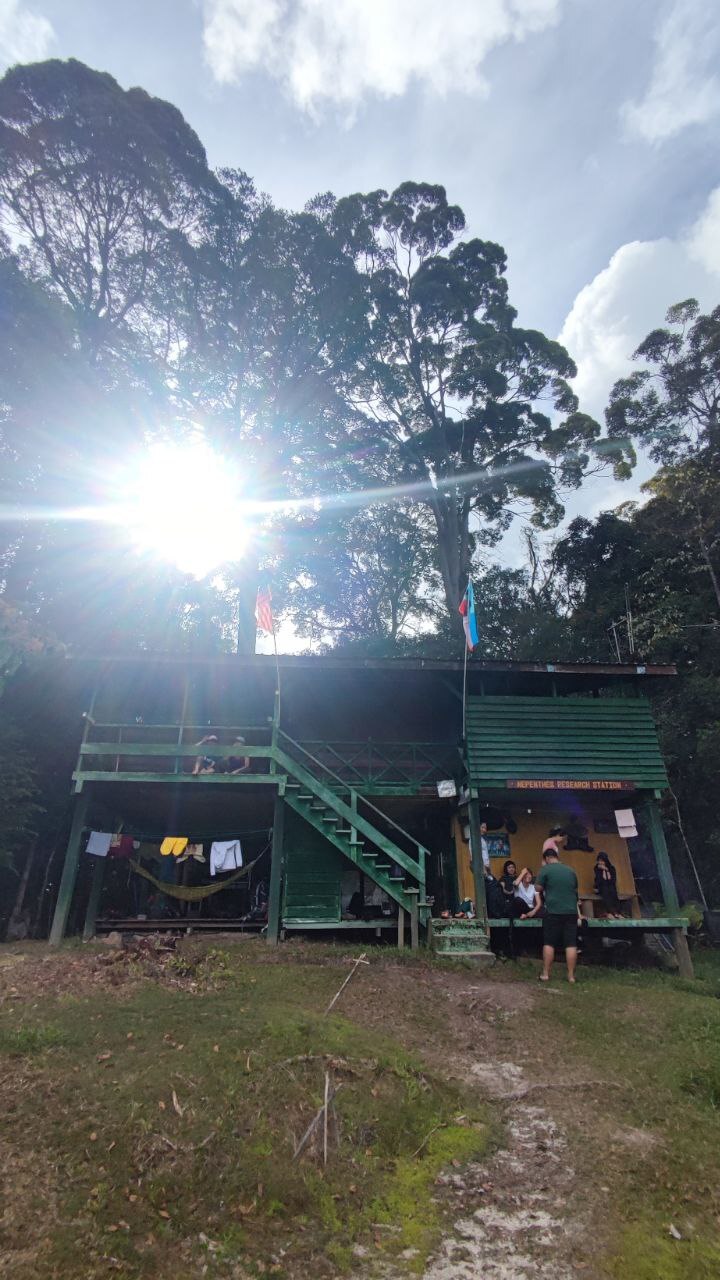 Then it's cleaning up, having a good dinner, having some good bonding time with your teammates, and getting some rest. The generator is switched off at 10 p.m.. Yes, there will be phone charging ports in case you are wondering, so make sure you charge before 10 p.m. (not like you will have any cellular line anyway).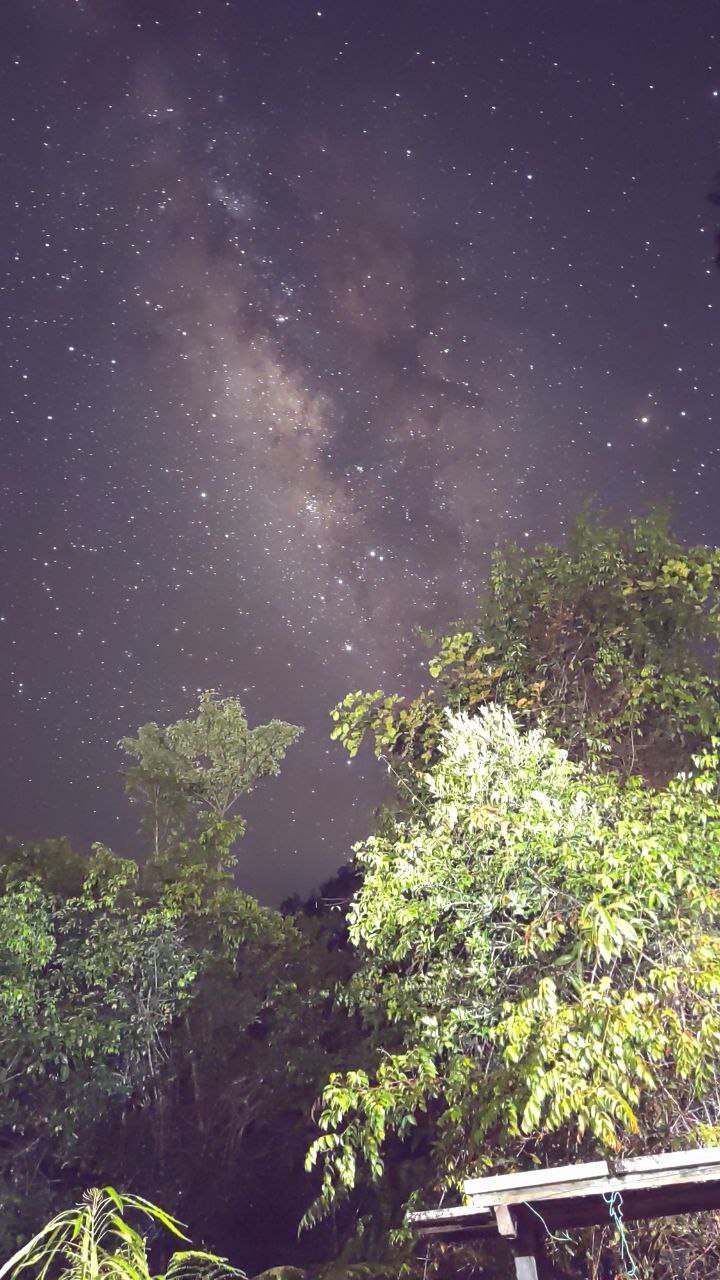 Bonus: Oh, at Nephentes Camp is where you can see amazing milky ways and millions of stars in the sky, so look up!
DAY 3 – The Three Waterfall Day
For day 3, you will leave the bags at Nephentes Camp and journey out to explore 3 different waterfalls – Takob Akob Waterfall, Giluk Waterfall, and Fowzi Waterfall. You can only swim at Giluk Waterfall, but all three of the falls are amazing. There will be a lot of downhills (and uphills today), so it's recommended to bring your trekking pole if you have one.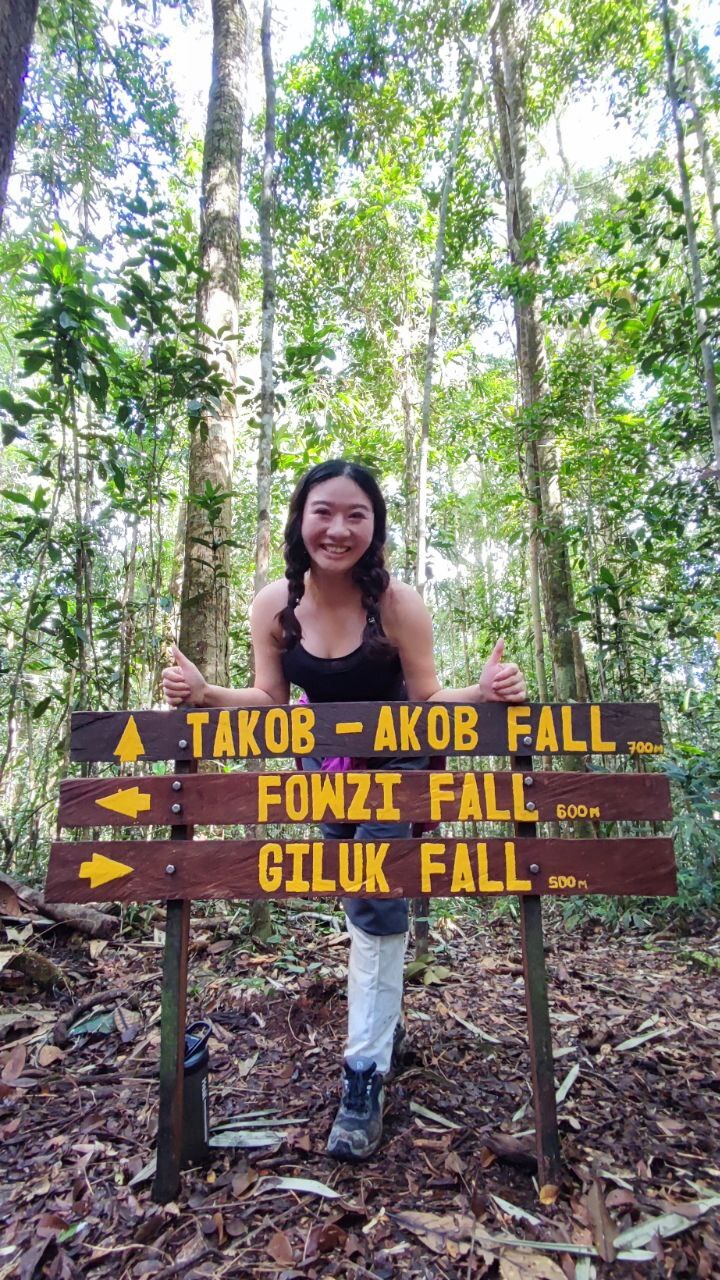 We returned to Nephentes Camp when we are done and as usual, shared memories grabbed a good dinner, dried our shoes, and prepared for the next day.
DAY 4 – The Longest Day Nephentes Camp – Maliau Falls – Ginseng Camp
It's long. It's painful. It's 15.5 km of total trekking. But, honestly, it was rather easy during the first part. The walk from Nephentes Camp to Maliau Falls is very relaxing, crossing even a mossy forest. The ground is soft, so the shock on your knee is much lessened.
Once you reach the junction point, you will leave your big bags (at the "bag deposit area") and make your way down to Maliau Falls (the highlight of this trip). Don't miss it for anything, it's amazing.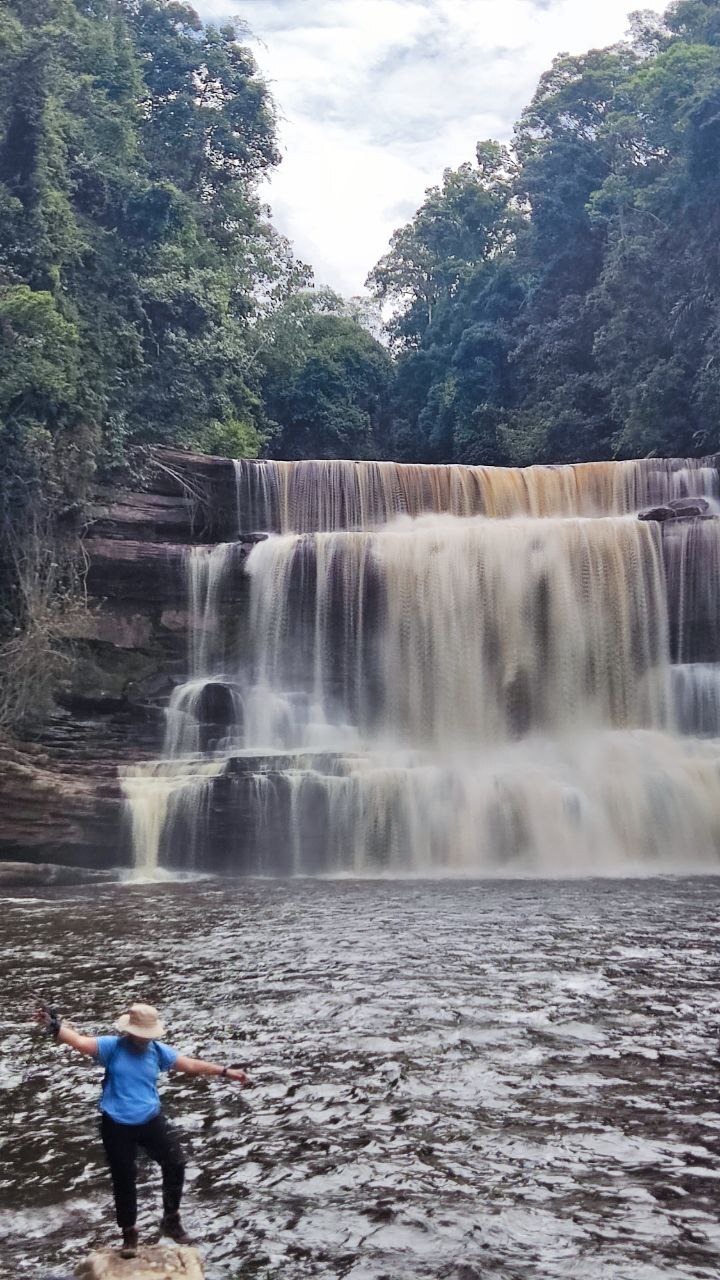 Once we were done with the falls, we made our way up back to the junction and headed towards Ginseng Camp. The last 700 m to Ginseng camp might seem short, but trust me, it was mentally challenging after the hike back up from Maliau Falls.
Once we've reached Ginseng Camp, we checked into our dorms, got our dinner, and rested for the night before the generator got switched off at 10 p.m..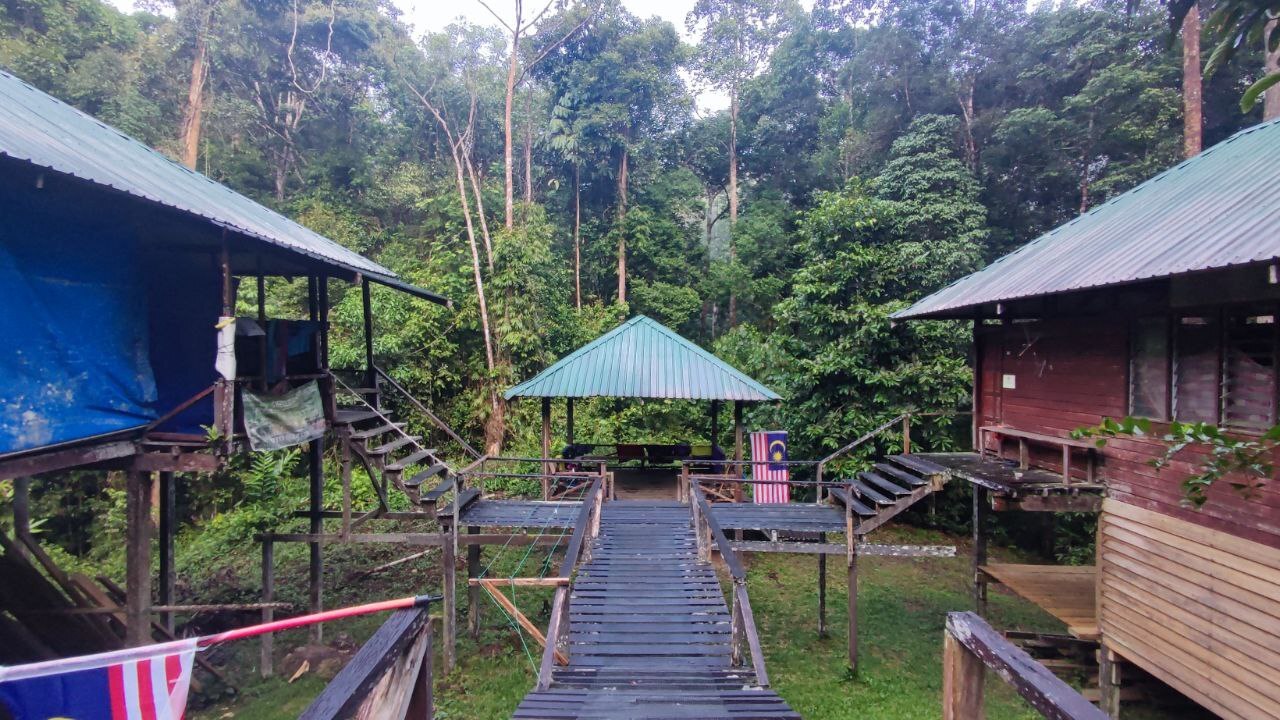 DAY 5 – Bittersweet Day
We started the morning with a short hike (300 m) to Ginseng Waterfall, our 5th waterfall of this trip. Once we are done, we headed back to Ginseng Camp for our breakfast and got packed up.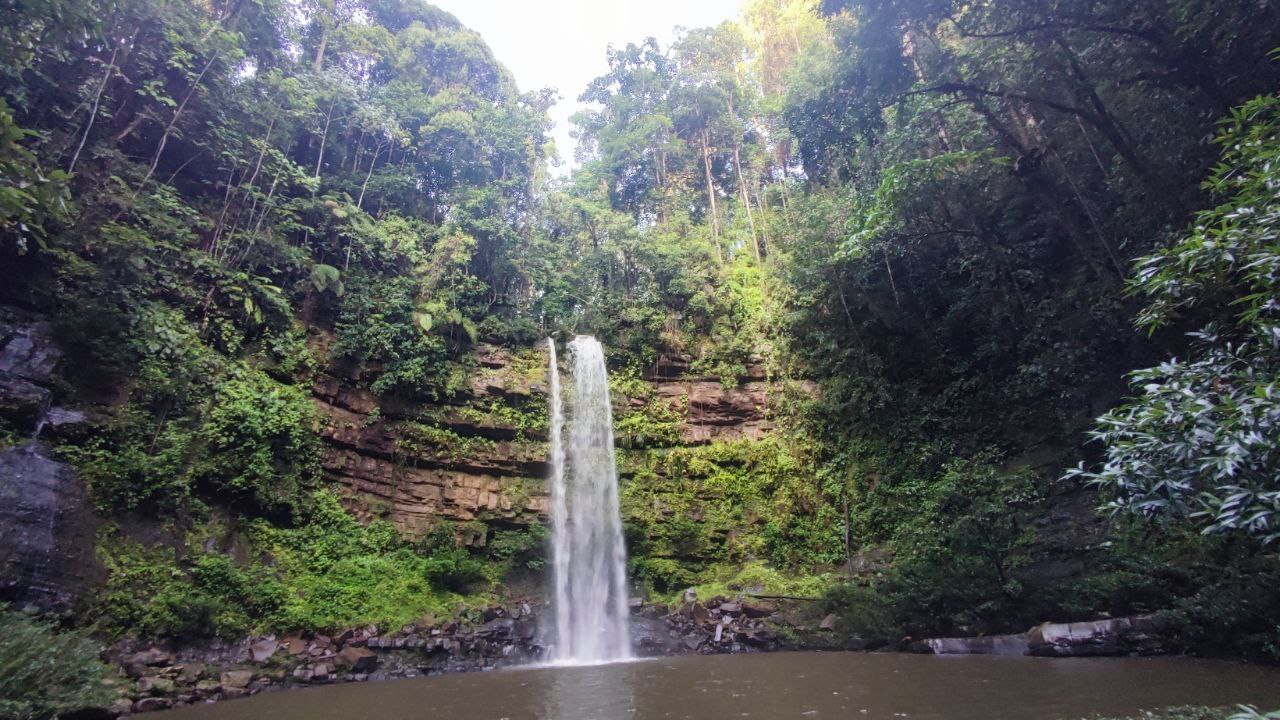 Today is more of a bittersweet day because after all the hardship and bonding, we will be heading back down to Agathis Camp, where the van will take us back to the Maliau Basin study center, which signals the end of the trek.
The path back to Agathis camp 9km trek (mostly downwards) and takes around 4 hours. By the time we reached Agathis Camp, we got our bags weighted again and redistributed to the team members.
From there, the van will take us back to Maliau Basin Studies Centre to clean up and get rested before we make our way back to Tawau
Packing List Suggestion for Maliau Basin
Item link (curated): https://www.pttoutdoor.com/things-to-bring-for-maliau-basin-trip/
4D3N hiking clothes

Personal toiletries + Toiletries Bag (the ones with hooks like these here)

Water bottle/hydration bladder

Poncho / waterproof jacket

Personal medication/first aid

Lantern

Zip-lock / plastic for electronic devices just in case it's raining

Container/ spoon & fork (for packed lunch)

Small bag for a day trip (water bottle, container, camera)
Food/energy bar (extra food)

Slipper / Sandals
We also made a video of things that you want to bring for the Maliau Basin trek here:
Frequently Asked Questions – FAQ (this section to be updated frequently as more questions come in)
What is the elevation during the hike?


Agathis camp elevation around 520m and Nepenthes camp 1005m, highest elevation around 1100m @ 5km from starting

Is there electricity in the camp?


Yes, there will be a generator, at 7pm & off at 11pm

How many guides and rangers will there be per group?


Usually, they will provide 1 guide for every 6 participants