Difference between Yoga Mat and Exercise Mat?
You have seen some stores selling yoga mats and exercise mats separately. Yet, they look the same. The truth of the matter is that they have their differences that would suit different needs. Here are some of the differences.
Yoga mats and exercise mats have different thicknesses. Yoga mats are usually thinner than exercise mats and are usually around 0.5 cm to 2.5 cm thick. The reason for that is it allows yoga practitioners to feel their movements and balance themselves while doing their poses. Usually, these yoga mats have a layer of anti-slip material at the bottom to prevent the mat from moving around while doing the yoga poses.
On the other hand, exercise mats are thicker. They are around 1.5 cm to 7 cm thick and are more firm compared to yoga mats. People who want to do pushups or lifting should get the exercise mats as they provide better cushioning for your joints than yoga mats can. People who do their workouts with their kettlebells or weights won't have to worry about chipping their equipment if it fell onto the mat.
Recommended Yoga and Exercise Mat in Malaysia
It's hard to know which mat we should get especially when there are various sizes, thicknesses, and various materials. Here are some of our recommended mats at PTT Outdoor with affordable price for your exercise and yoga needs.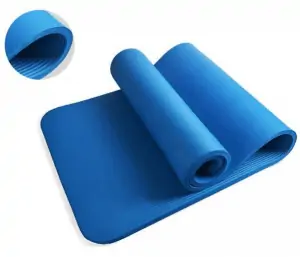 This yoga mat is made from a non-toxic synthetic rubber material that feels nice to touch and is great for people who have sensitive joints due to its amazing impact absorption. Due to its non-toxic material, this mat is also suitable for people who have sensitive skin. The cleaning method for this mat is really easy. All you need is a clean cloth and some mild dishwashing soap mixed with water. After that, you just need to give your mat a wipe down and it'll be all clean.
Features:
Gives comfort and stability
Easy to clean and easy to carry
The thickness of 1cm provides great support and comfortability
Non-toxic and anti-bacteria
Softens surfaces and prevents slipping with a skin-friendly mat
Size: 173CM x 61CM x 1CM
SHOP NBE 10MM Exercise Yoga Mat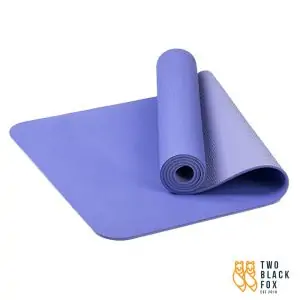 This yoga mat is made from a non-toxic synthetic material, which is a material combination of rubber and plastic, that has a bottom layer with a wave pattern to prevent the mat from skidding. Due to its double foam with mesh fiber design, it is anti-tear so you don't have to worry about when you will need to replace it. The coolest thing about this mat is that it's biodegradable. When you want to dispose of it, all you have to do is let the mat soak up sunlight and it will gradually decay by itself (Instructions are included so you can refer to the steps for the process). Not only is it eco-friendly but it's also great for people who are allergic to materials like rubber or latex.
Features:
Non-toxic, odorless & eco friendly
Easy to clean
Soft material to provides optimal grip
Non-slip layer & anti-tear layer
Water-resistant
Size: 183CM x 61CM x 0.6CM
3. TBF Indoor Skipping Yoga Mat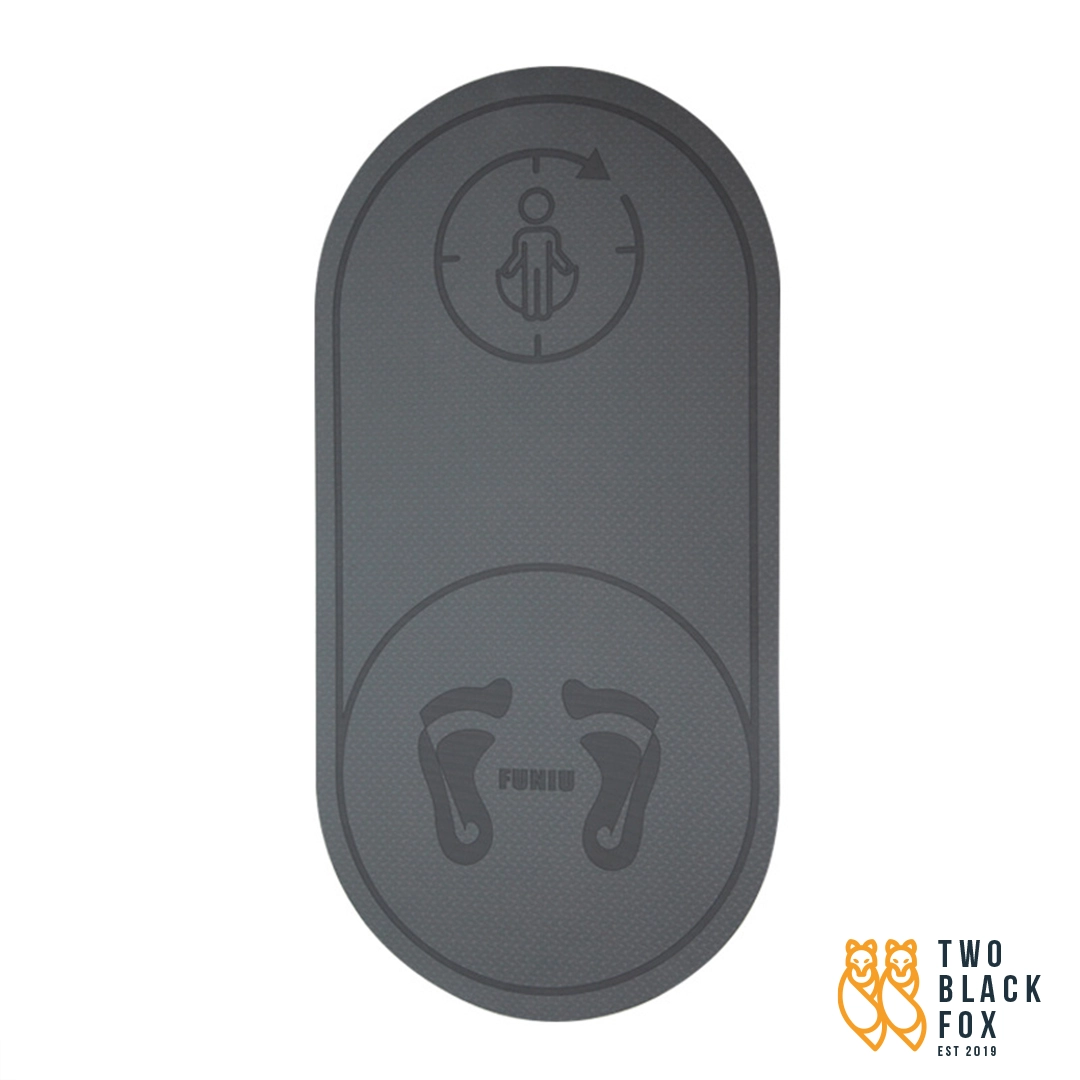 Made from high-quality TPE material, TBF Indoor Skipping Yoga Mat provides the best support and extra silence for your skipping rope activities. It also doubles as a yoga mat with its anti-slip material and a thickness of 0.8cm that allows you to perform your yoga poses without the fear of slipping. This mat does not absorb sweat so a clean cloth and a bit of mild soap are enough to make sure it stays odor-free.
Features:
Easy to clean and very hygienic
Anti-slip, soundproof, soft foam texture, high elasticity, extra protection
Made of high-quality TPE material for better elasticity and comfort
Does not absorb sweat to prevent bacteria growth
Size: 130CM x 63CM x 0.8CM thick
SHOP TBF Indoor Skipping Yoga Mat
4. SANCTBAND ACTIVE Exercise Mat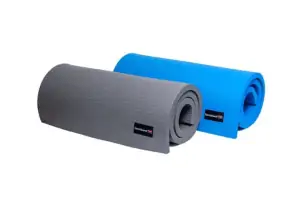 The Sanctband Active Exercise mats come in 2 colors with 2 different thicknesses. The teal-colored mat is only 1.5cm thick while the gray-colored one is 2cm thick. These mats are made from non-toxic synthetic rubber so you do not have to worry about skin irritation as well. It's highly resistant to chemicals, oils & extreme temperatures so there's no need to worry about it getting wear and tear so easily. With their thickness and non-slip effect, these mats are right for people who want to do their daily workout sessions at home.
Common features:
Extra cushioning and body support
Made from NBR rubber foams
Non-slip
Weight: 0.5KG
SHOP SANCTBAND ACTIVE Exercise Mat
---
That concludes our Best 4 Yoga Mat and Exercise Mat in Malaysia that you will need for your yoga or exercise needs. If you are in need of some advice on what to do at home, we suggest reading 16 Things To Do At Home Amidst The Partial Lockdown from our website.
If you like our content, join our PTT Outdoor Facebook Group, where we share a lot of good, valuable information for free: Malaysia Outdoor Community