With the Movement Control Order (MCO) being implemented, a lot of us will be forced to stay home. This is important to keep the COVID-19 virus from spreading further. But hey, since we'll be stuck at home, it's definitely gonna be boring being at home all day. Sure, the internet is great and all but c'mon, there's gotta be some other ways to stay amused, right? We need to be ENTERTAINED!
YUP! There's plenty of options, and plenty of new ideas. We've gathered a list of things you can do to pass the time.
For The Musicians
1. Playing music from your balcony and hope your neighbours join in
Yep. If you've seen videos of Italians singing from their balconies, you know what I'm talking about. Shower singers, it's your time to shine! Just pray that your neighbours don't get annoyed.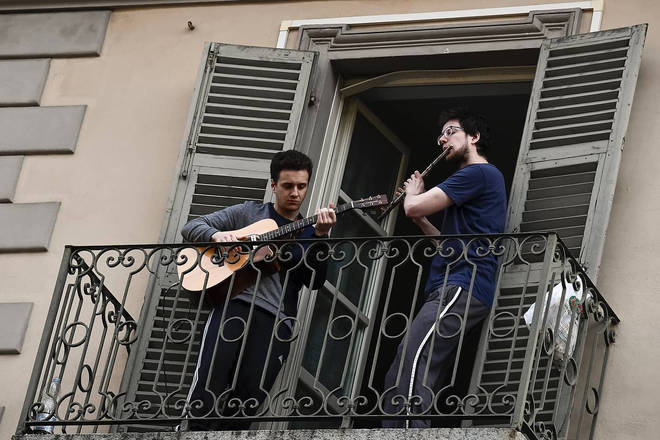 But really, in moments of anxiety, a moment of joy is what we all need, no matter how minor. A bunch of people just having a good time singing their hearts out and playing music while maintaining social distance? Big yes! Plus, its keeps everyone entertained.
2. Online concerts
If you can do it from your balcony, then online should be a piece of cake. Since concerts are being cancelled left and right, might as one do one yourself! Or, you can also watch others livestreaming their music. Again, social distancing is the biggest priority right now and everyone's dying for a concert! As Bear Grylls once said:
For the Athletes
Despite being stuck indoors and not being able to go to a gym, your workouts can still work out! 
3. Running indoors
Who said you can only run outdoors? If you have a big enough space at home, running multiple loops is a great way to workout indoors. You can do a marathon too if you want, just try not to get dizzy. If you own a treadmill, well… common sense. 
4. Home workouts
Remember those old yoga DVDs your mom owns? Yeah, it's time to bring em out. Since it's 2020, YouTube is another option you can consider. Or if you wanna do some strength exercises, there's plenty of choices as well. If you've got workout equipment at home, use em. Working out is a proven mood-booster, which is something we all need since isolation can make us feel down.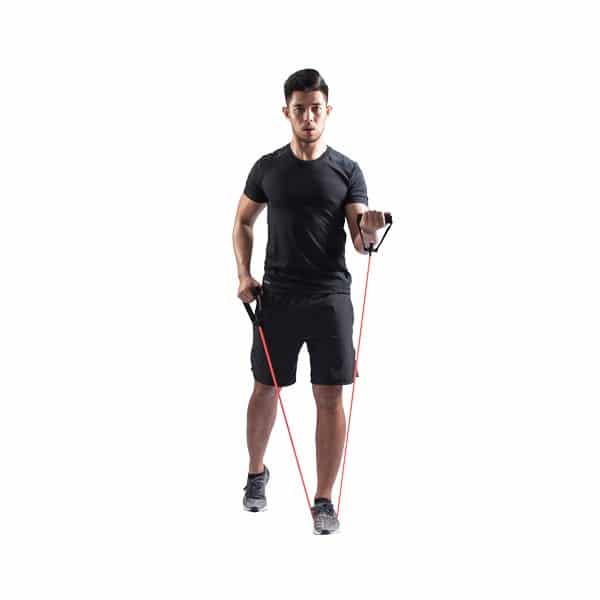 But what if you go to the gym often and you don't have any workout equipment at home? For one, you can buy em online, but that's quite a pain since most stores will be closed. You could however get yourself a Sanctband Active Tubing with Handle from our store. You can do a lot of different workouts with this bad boy. It's an actual pocket gym. We're still selling during the restriction period so if you're looking for one, you know where to find us! 😉
5. Play Badminton With Your Neighbours
Who says you can only play badminton in courts? If you share the same fence or party fence wall with your neighbour, there's your net! And now it's technically a court! Just hope mom doesn't come chasing you with her slipper of mass destruction if you break something.
For The Travelers 
6. Virtual museum tours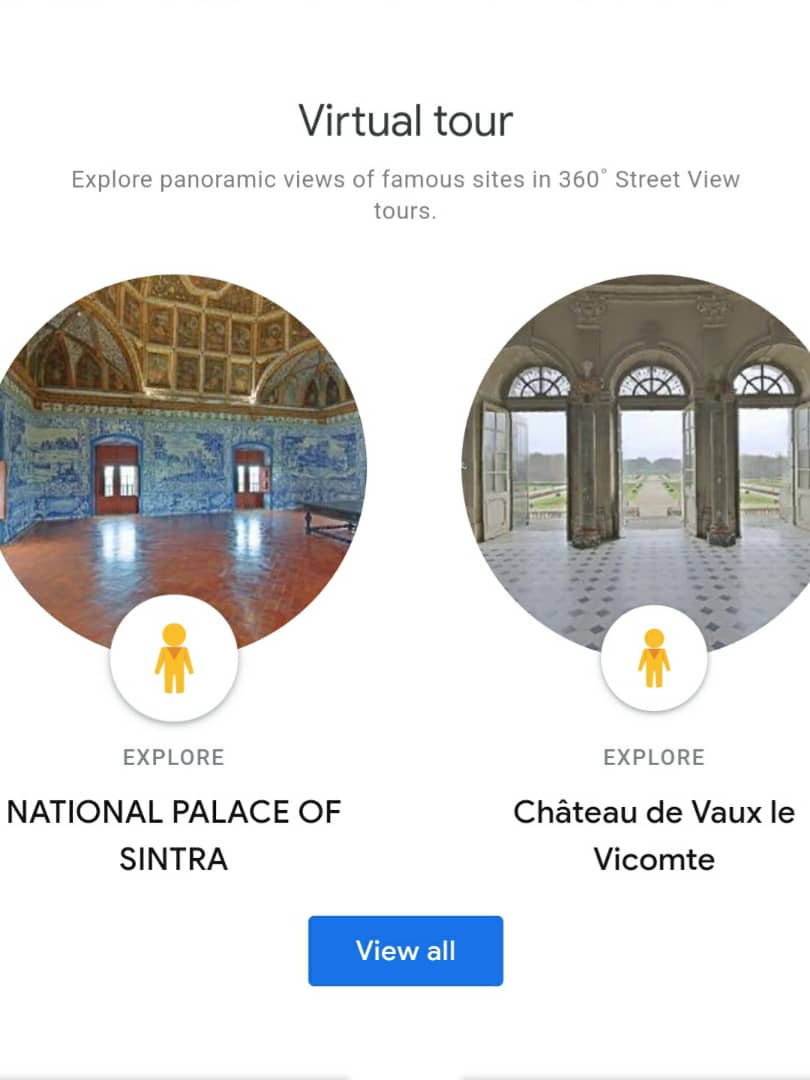 They might be closed, but you can still explore them virtually through the power of Google Arts & Culture's 360° view. There's up to 500 museums and galleries on there that you can take a peek on while staying home. 
For the couch potatoes
7. Movie marathons
Hey, if you're missing out on the 20+ Marvel movies, now'd be a good time to watch them all. And to make it a little less boring, you can always watch them with your family and loved ones. It's good bonding time after all. Who knows, you might be able to catch up to the latest One Piece episode from the first. 
8. Video games with friends
Since online gaming is a thing, might as well make use if it. If you're a gamer with gamer friends, you'll know that once you've got a headset on, it's like your friends are right next to you in your living room having a good and entertaining time. Isolated, yet quite the opposite at the same time! 
For the extroverts
9. Group video calls
You hear their voices, you see their faces! You just can't touch them. But hey, at least you can still stay connected, no matter how far you are from each other.
10. Start a watch party on Facebook with your friends
If you miss going to a cinema or having movie nights with your friends, Facebook's got you covered (except you can't actually watch a movie due to copyright reasons). But, you guys can watch a stream together while talking to each other on Discord or Skype.
11. Meet new people!
WIth the power of the internet, there's a lot of different ways you can do this. Hopping onto a VR Chat server, participating in livestream chats, joining chatrooms, you name it. Just be more careful. You'd never know who's on the other side of the screen sometimes. But VR's definitely gonna give you a more realistic form of interaction.
Family time!
12. Board games when you're bored
Lame puns aside, if you've got a Monopoly board under your bed, it's the best time to bring it out. Plus, with so many new board and card games popping up these days, you should probably get some of them online and have a good time with not only your family but also any human being you're stuck with. 
13. Build stuff together
Got a bunch of Legos lying around? Build them! There's that 1,000-piece puzzle you never got to start? Solve it! Do all these with your family to up the fun.
14. Just… talk.
Joke around, serious talks, anything. If you're staying far away from your family, give em a call. 
For the curious ones
15. Read!
Grab some books or go online! The more you read, the more you learn. Anything from stories and news to blogs and random Tweets and memes. While you're at it, check out our blogs too. 😉
16. Learn something new!
Learning something, be it useful or completely random, is a good way to pass the time. Here's a small list of random things you can learn:
Juggling

Drawing a character

Beatboxing

Learn a new language

Moonwalk

Solving a rubik's cube

Sleight-of-hand tricks

Spinning a basketball on your finger

Doing a handstand

Memorizing the first 50 digits of Pi
Hey, if you've got more suggestions on what other things to learn or even do at home during the partial lockdown, let us know in the comments!      
If you're new here, do follow us on Facebook, Instagram and Twitter to get the latest update on our products and campaigns!