Ever heard of the Bajau people who can hold their breath underwater for up to 13 minutes straight? That's about as close you can get to the Aquaman and we can actually find them in Sabah!
Credit: Stephen Gollan (Uncharted Backpacker)
So, who are these people? They're known as Bajau Laut, or alternatively as "sea nomads" or "sea gypsies". As the name suggests, they are a community of seafaring nomads that can be commonly found around Semporna, Sabah and have been living like this for many generations. They dwell in wooden houseboats large enough to fit a whole family. 
Since they're nomads, they did not receive any formal education so most of them can't speak English or even Malay. Interestingly enough, despite being illiterate and not being able to read clocks, they have their own way of telling time – the Sun! They also have their own language known as the Bajau language or locally as Bahasa Bajau.
Land vs. Water
Do they ever step foot on land? Yes, but RARELY. Since they prefer the sea, they only go to land for business and supplies. Sell their catch, gather fresh water, gather wood for boats and off they go. This begs the question whether they actually feel 'landsick'.
Credit: James Morgan
The answer: not all of them. Some of them have given up their nomadic lifestyle to live permanently on land, and some in huts built above coral reefs around Semporna's islands. But for the most part, they're often travelling around in their small to larger houseboats and catching fish along the way.
 Credit: Rileklah.com
Speaking of fish, the Bajau Laut are unrivaled when it comes to free diving. They can hold their breath for, again, 13 minutes at depths of up to 20 metres. Utilizing this inhuman skill, they hunt for fish, lobsters and sea cucumbers all with their bare hands, wooden goggles and a handmade speargun for spearfishing. Who needs a fishing rod and bait to fish when you can join them in the water to catch them?
Getting There
Visiting the Bajau is not too difficult. You just have to land in Tawau Airport and take a taxi or minivan straight to Semporna. The taxi will cost around RM90, and the minivan is much cheaper, but you have to take 2 separate minivans. You'll need to take the first minivan from the airport to downtown Tawau, and then the second to Semporna and will cost you around RM40-60 in total. It'll take about an hour to reach via both methods.
As an alternative, some long-distance buses from Inanam bus station in Kota Kinabalu go directly to Semporna if you're fine with a 9-hour ride. If you happen to be from Sandakan, there's a direct bus to Semporna at 8 a.m. and it's a shorter 5-hour journey. This bus station is 4km north of Sandakan and you can get there via taxi or Grab for around RM10-15. If you missed the bus, you can try going to Lahad Datu where there are minibuses that quite frequently leave for Semporna and it takes only 2 and a half hours to reach Semporna.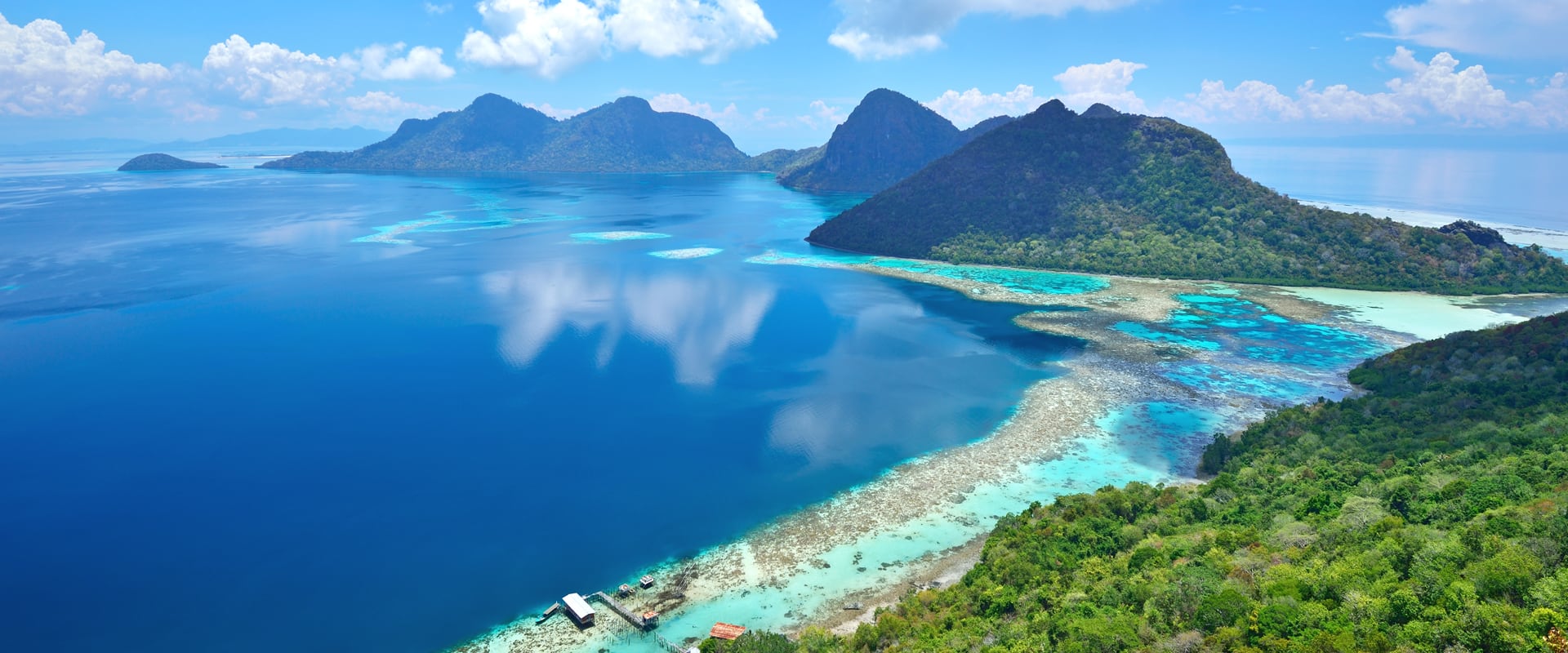 Credit: liveboard.com
Once you're at Semporna, you'll have to head to the docks. If you're lucky, some of the local Bajau will actually help you out if you're planning on visiting the floating villages. Not many of them speak English or Malay, so you might need someone to translate for you and the good news is, the locals are known to be super friendly. So do not hesitate to ask for their help. If you're ever tempted to challenge the Bajau in a diving contest or learn how to spearfish from them, you can try checking out our affordable anti-fog swimming goggles in our store! So hold your breath literally.      
If you're new here, do follow us on Facebook, Instagram and Twitter to get the latest update on our products and campaigns!