5 Amazing Places to Hike in Sarawak
Ah, Sarawak. Probably the only state in Malaysia that rivals Penang's laksas. The question of which one is better will be a never-ending debate. So, which team are you on?
Besides their laksas of course, Sarawak is a paradise for nature lovers who have an overwhelming sense of adventure waiting to be unleashed as it offers an experience that's not a "typical tourist-trap cliché".
As outdoor lovers, Sarawak's for sure a must-visit. And if you're looking to check out some trails for hiking, we've got you covered. Here's some of the best hiking trails to check out regardless if you're a beginner, expert or anything between.
(Oh, and do click on the locations and it'll bring you over to Google Maps)
Note: High risk, recommended only for highly experienced hikers, guides are a must
Located in Mulu National Park, this multi-day 21.5 km trail ticked in the dense forest of Northern Sarawak is greeted with one of nature's finest architecture, especially the razor sharp limestone pinnacles that look straight out of a painting. Truly a well-deserved status of a Unesco World Heritage Site.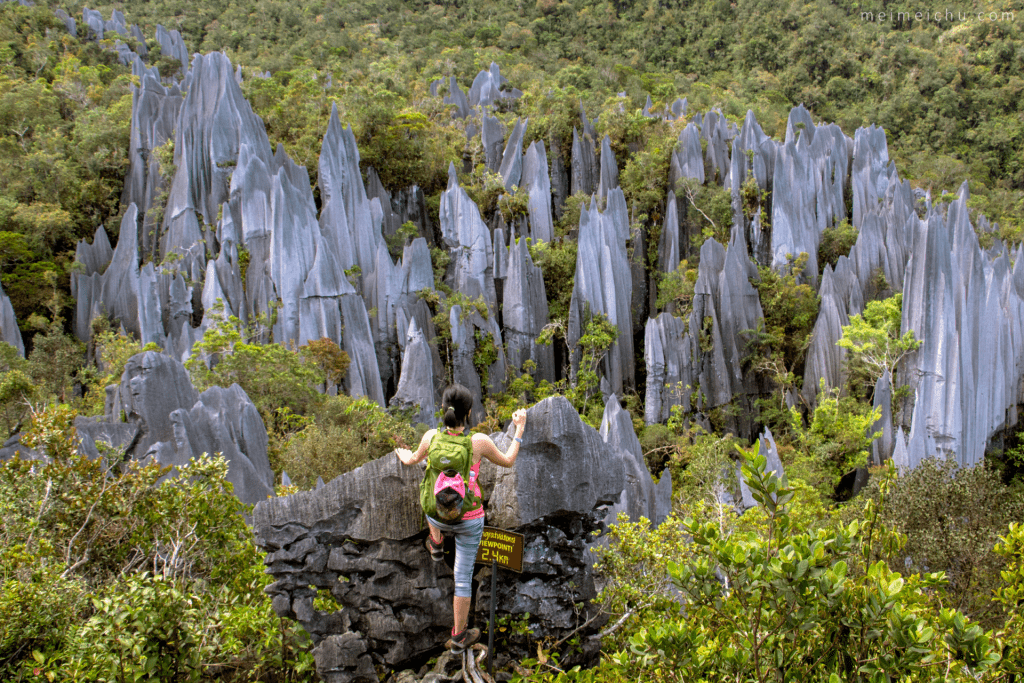 This tough hike takes some… balls. It ain't suitable for anyone 16 years old and younger, and guides are a must-have even if you're a seasoned pro. The trail ascends to 1200 m above sea level, so you can already picture how tough it's gonna be.
And no, you're not allowed to solo this. Having a guide is a must and that's the strict rule they reinforce. For more details on a tour package, check it out here.
Here's a TLDR; 
The Pinnacles Trail
Besides hiking of course, there's also plenty of caves to explore, and the list has some pretty crazy locations. There's Sarawak Chamber (one of the world's largest underground chambers), Deer Cave (the largest cave passage in the world) and Clearwater Cave (longest cave system in Southeast Asia).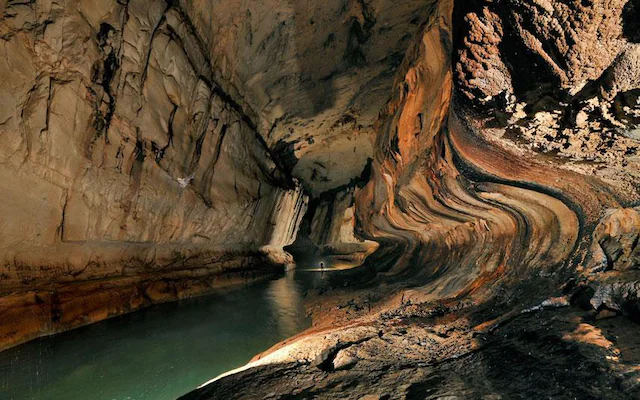 Yet another gruelling trail, Mount Santubong is a nightmare fuel for beginners but a paradise for seasoned hikers. It may be only 810m high, but don't let that fool you. 
It ain't Kuching's answer to Mount Kinabalu, but it's sure as hell still a tough one. This 6.6 km trail will take you about 3 to 4 hours to complete and takes you through a waterfall and mountain streams, and ends with a beautiful view of the ocean.
With sheer rock surfaces, steep vertical slopes and a lot of ladders to climb (yeah, ladders!), you'll definitely be needing a lot of stamina, and enough gear and supplies for the hike. But hey, if you ever need a checklist, here you go! 
Mount Santubong Trail
3 hours 30 minutes

6.6 km

Hard
As the tallest peak in Kuching that is unfortunately inaccessible to the public, Gunung Serapi houses 6 trails that makes it worthy of multiple visits and it's only about a half an hour drive from Kuching.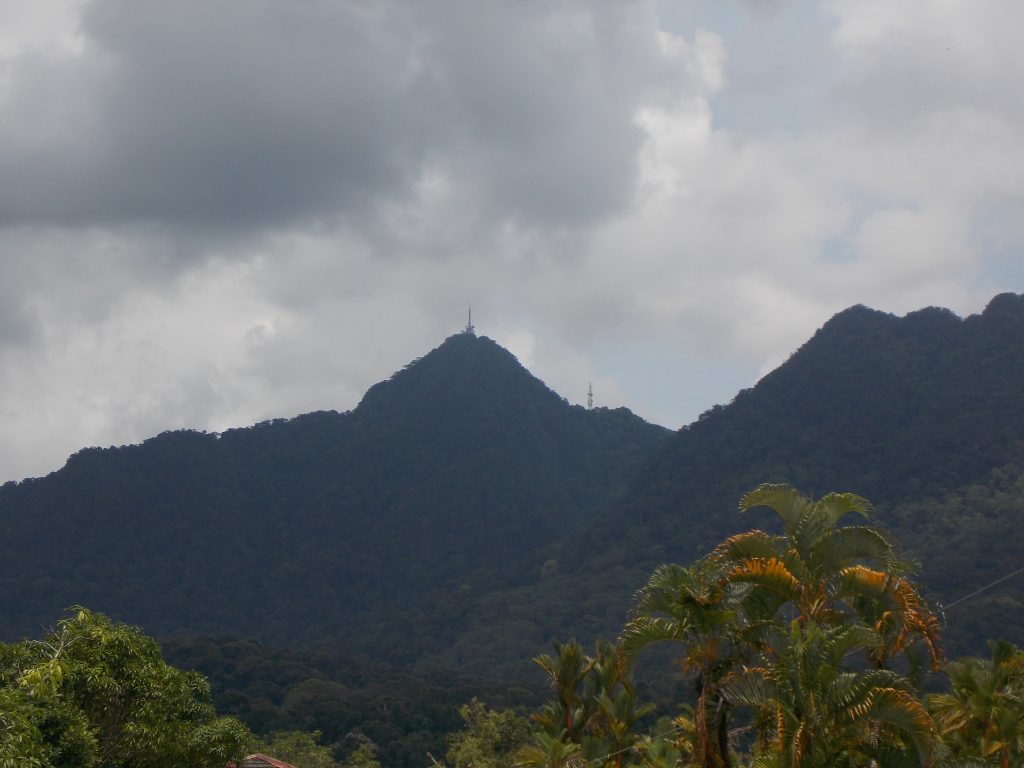 Here's a quick summary of the 6 trails:
1. Belian trail
– 1.4 km
– 1 hour
– Beginner-friendly
2. Main trail
– 10.3 km 
– 4 hours
– Moderate difficulty
3. The Selang trail
– 1.5 km
– 1 hour
– Beginner-friendly
4. Kubah Waterfall trail
– 6.8 km
– 2 hours 30 minutes
– Moderate difficulty
5. The Rayu trail 
– 11.6 km
– 4 hours 10 minutes
– Moderate difficulty
6. The Summit trail
– 5km
– 3 hours 30 minutes
– Moderate difficulty
Oh, did I mention Kubah National Park is home to over 60 species of toads? If you're lucky, you might be able to catch a glimpse at some of the coolest looking frogs like the Bornean Horned Frog. Croak, croak! 🐸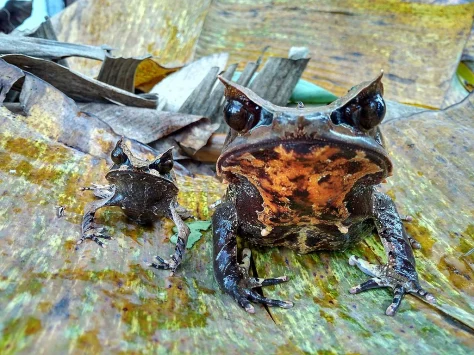 Ah yes. Coastline, diverse ecosystems, jungle trekking, a ton of birds and… monkeys? Yep, Bako National Park has em all! I mean, check out this view though!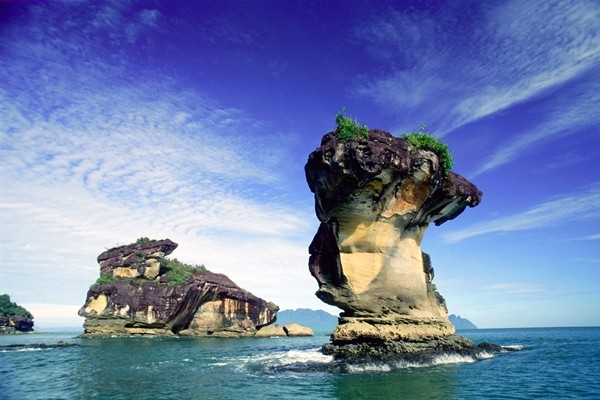 If you're here for the hike, there's actually quite a number of trails here, both for casual walks and hikes. There's too many to list here but if you wanna check the details out, here's Sarawak Forestery's guide!
But for a quick summary, there's 16 colour-coded jungle trails but some of em are closed for maintenance. Regardless, you can opt for a full-day jungle hike, overnight expeditions, or even a relaxing forest walk if you wanna chill a little.
Who knows? You'll likely encounter at least 1 of the approximately 275 rare proboscis monkeys while you're there. Just don't let em steal your stuff!
Now, for something a little different…
Imagine a cave that looks as if it's made out of jade. Yep, it exists right in the middle of Serian! And of course, tour guides are a must.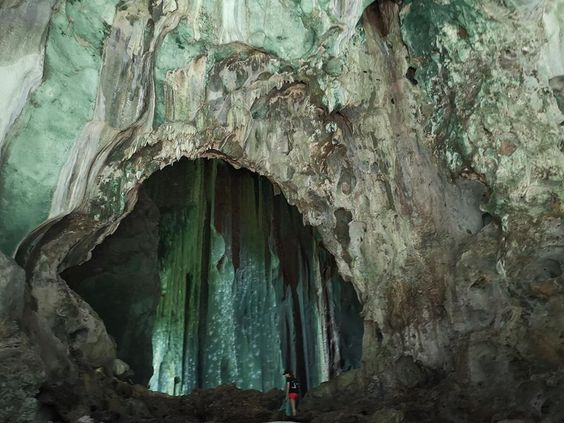 If you're planning on checking out this limestone cave fully, it'll take a 1-hour trek to reach the cave and roughly 4 to 5 hours to explore. What you're looking for is the main cave chamber known as Labak Tirasan.That's where the gem is!
For cave explorers, Silabur Cave offers something unique – a beautiful colour tone that's outside of the usual grey colours. Thanks to the jade colouring, the colour tones are truly something to marvel at.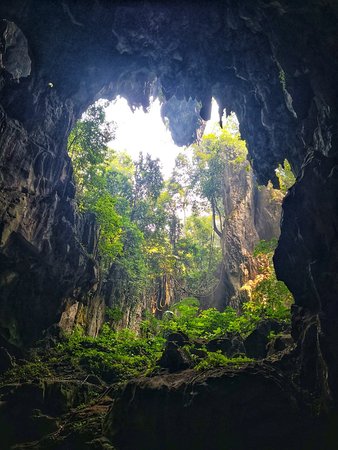 If you wanna go further, there's also an option for a summit hike to Sky-Park, the peak of Mount Silabur. And if you're looking to explore more, there's a nearby underwater cave known as Siturub Cave for some caving adventure in chest-high waters.
If you're new here, do follow us on Facebook, Instagram and Twitter to get the latest update on our products and campaign