10 of the Best Camp Sites Malaysia for 2023
Imagine waking up to the sound of birds chirping, the smell of fresh rainforest air, and the sight of a breathtaking waterfall just a few steps away from your tent. Malaysia offers some of the most diverse and unforgettable camping experiences, from rainforest retreats to beachside bliss and mountain majesty. So pack your bags and embark on an adventure unlike any other. Let's explore the best camp sites Malaysia has to offer!
Short Summary
Explore Malaysia's diverse camping experiences, from luxurious beachside bliss to thrilling rainforest retreats.
Discover unique glamping options and hidden gems for the perfect balance of nature and luxury.
Enjoy family-friendly destinations with cultural immersion & wildlife encounters in stunning natural scenery.
Malaysia's Diverse Camping Experiences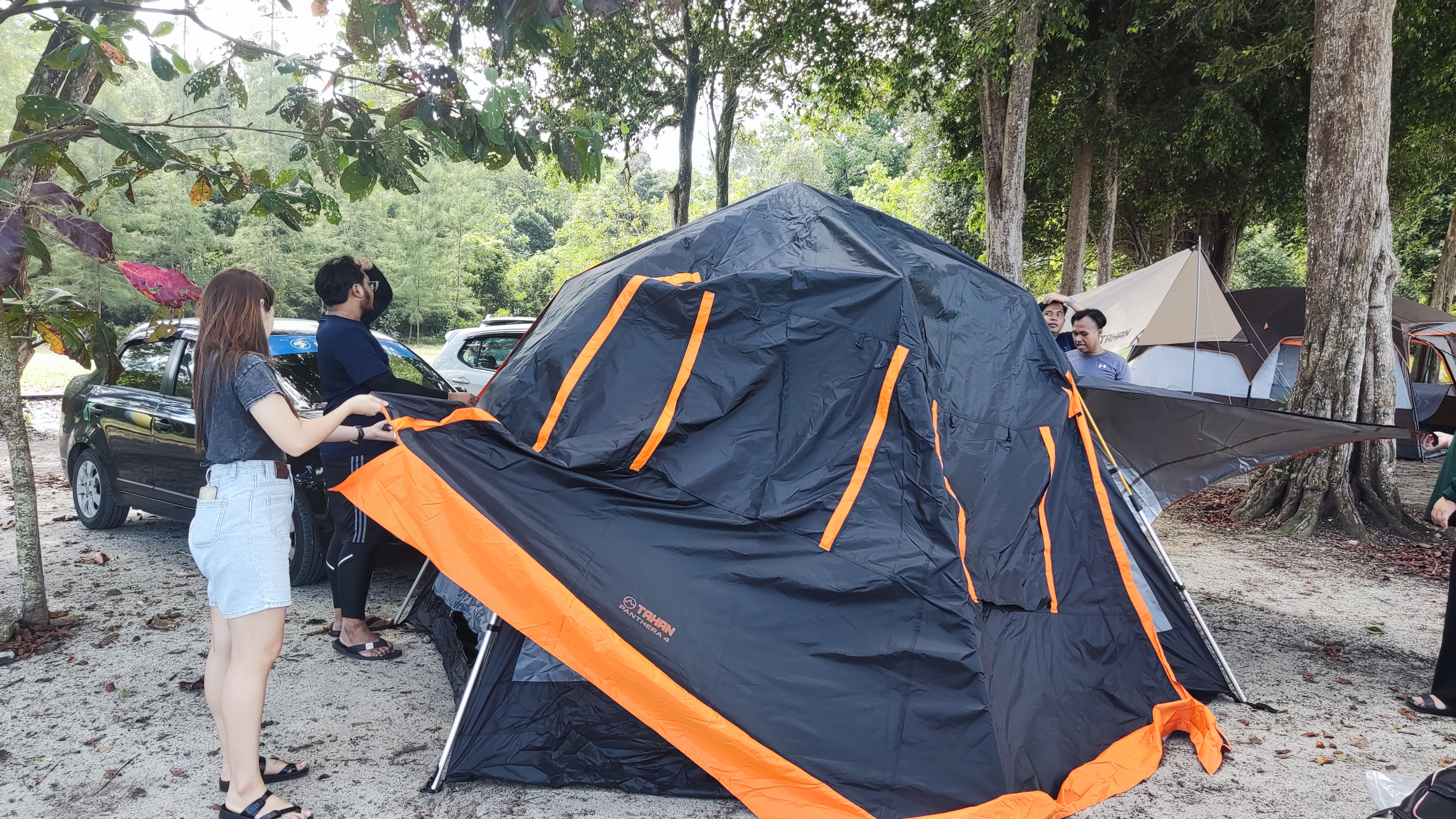 Malaysia boasts an incredible variety of landscapes, from lush rainforests and pristine beaches to majestic mountains, making it a paradise for camping enthusiasts. With such a diverse range of camping sites and experiences, there's something for every kind of adventurer. Whether you're a seasoned camper or a first-timer, the natural beauty of Malaysia will leave you in awe.
For those who love the mystery of the rainforest, Endau-Rompin National Park offers a unique camping experience amidst ancient flora and fauna. If you prefer the sound of waves crashing on the shore, Mamutik Island is your beachside haven. And for those who want to conquer the mountains, Brinchang Mountain in the Cameron Highlands is the ultimate destination.
Rainforest Retreat: Endau-Rompin National Park
Endau-Rompin National Park, one of the oldest and most remarkable tropical rainforests in the world, is a must-visit destination for nature lovers. The park is home to breathtaking waterfalls, scenic jungle trails, an Orang Asli village, and rivers that will transport you to a world of unparalleled natural beauty. With a camping permit and your own tent, you can immerse yourself in the tranquility of the rainforest, away from the hustle and bustle of city life.
The park offers a range of thrilling activities, such as bird watching, fishing, and night safaris, ensuring that your stay is packed with adventure. With delightful places to set up tents like Batu Hampar, Upeh Guling, Kuala Jasin, and Kuala Marong, the allure of Endau-Rompin National Park is hard to resist.
Don't forget to explore the depths of the jungle with readily available guides and 4WD vehicles to make the most of your rainforest camping experience.
Beachside Bliss: Mamutik Island
Mamutik Island, located just half an hour away from Kota Kinabalu, is your dream beachside camping destination. The island is renowned for its white sandy beach, crystal-clear waters, and vibrant coral reefs, making it perfect for diving and snorkeling enthusiasts. But that's not all – Mamutik Island also offers adventurous jungle trekking for those who want to explore the island's lush greenery.
Camping on Mamutik Island is a unique experience, as the island has embraced the concept of glamping, providing a luxurious yet natural experience. Set up your tent on the beautiful beach, fall asleep to the sound of waves, and wake up to a stunning sunrise. It's a magical experience that you'll never forget.
Mountain Majesty: Brinchang Mountain
Brinchang Mountain, the highest peak in the beautiful Cameron Highlands, is the perfect camping site for those who want to conquer the mountains. As you hike to the mountain's peak, you'll be surrounded by the lush tea plantations, vibrant rose gardens, and fragrant strawberry fields that Cameron Highlands is famous for.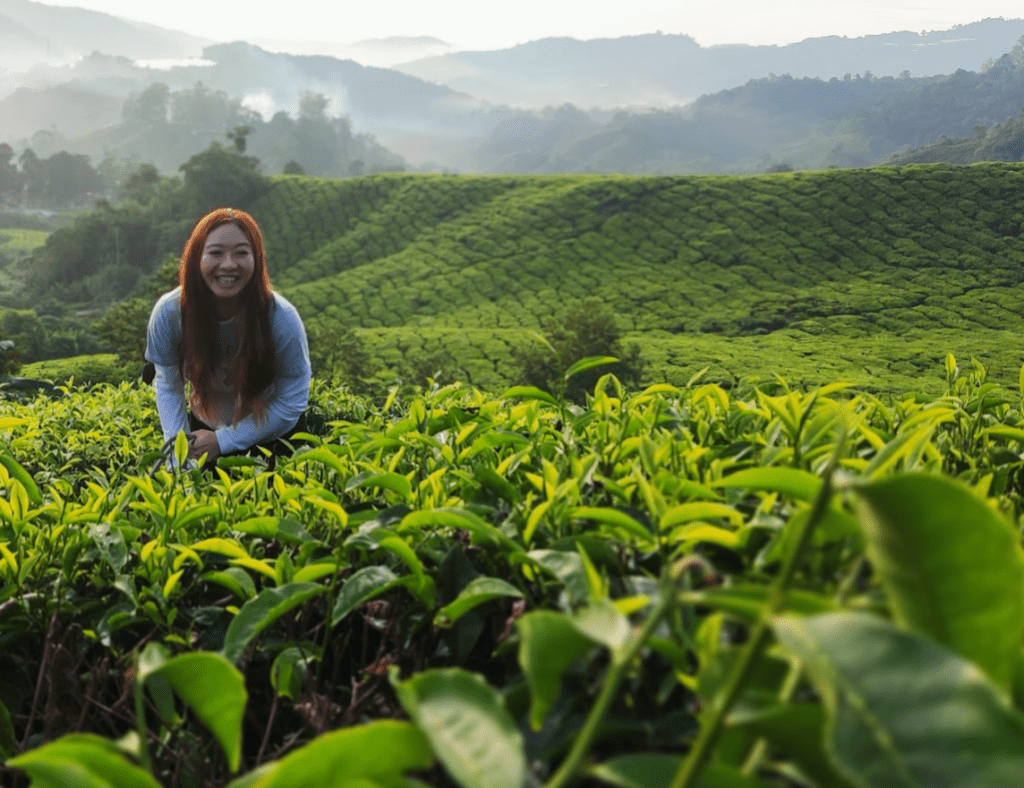 The camping experience at Brinchang Mountain is truly unforgettable. Campers can bring their own tent and supplies, allowing you to customize your stay and take in the natural beauty of the area. With the chilly weather and breathtaking views, this mountain majesty is an ideal camping site for nature lovers seeking a unique adventure.
If you are looking for a hiking alternative in Cameron Highlands, Gunung Irau – the mystical mossy forest of Malaysia might be suitable for you as well. Check out our article on hiking Gunung Irau here.
Unique Glamping Options in Malaysia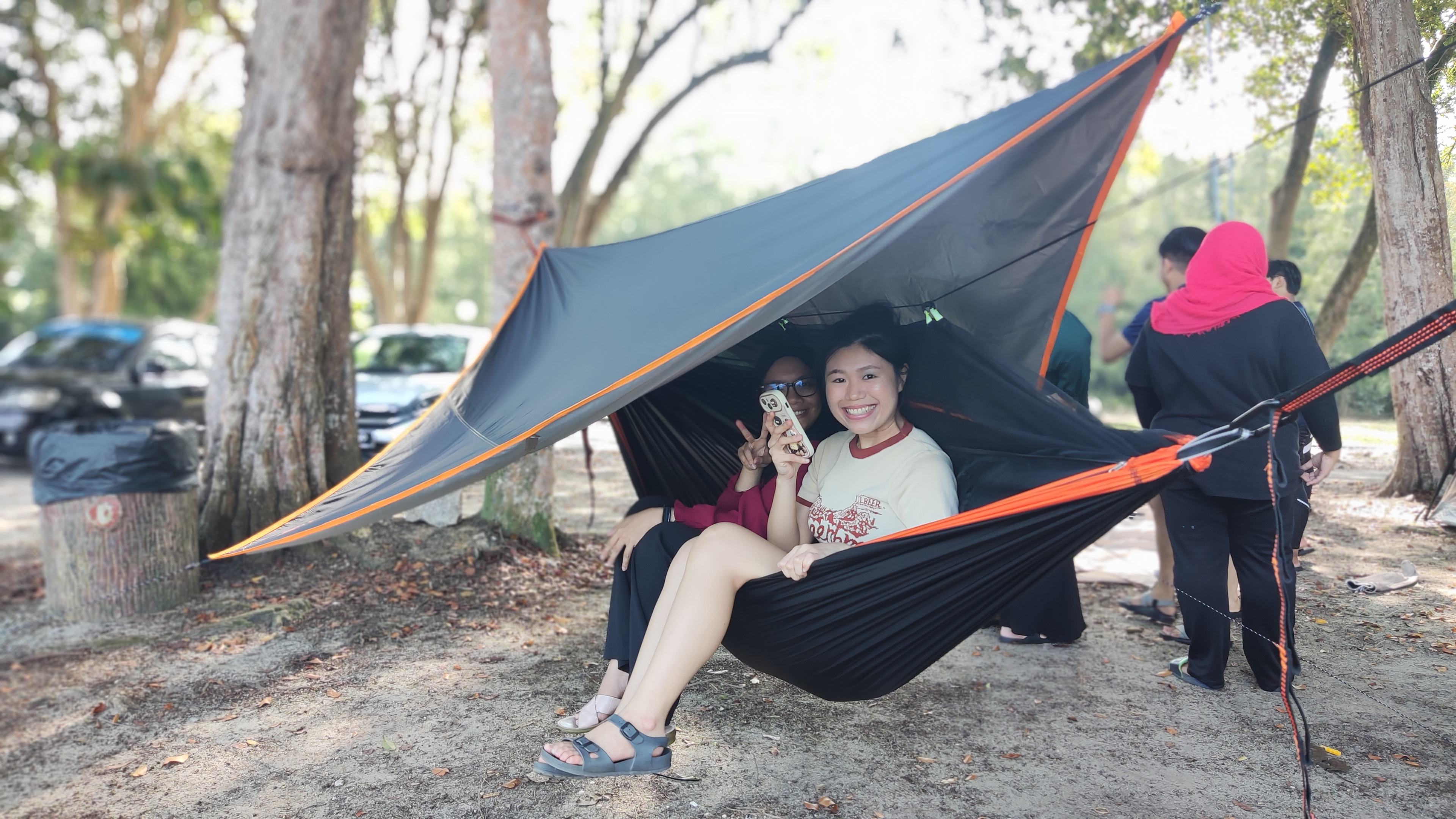 For those who want to enjoy the great outdoors without sacrificing the comforts of home, Malaysia offers some unique glamping options. From urban glamping at Castra by Colony, KL to jungle luxury at Tiarasa Escapes, Janda Baik, these glamping sites provide a perfect balance between nature and luxury.
It's time to pack your bags and experience the best of both worlds.
Urban Glamping: Castra by Colony, KL
Castra by Colony, KL, is a luxurious and unique glamping experience situated on a private rooftop terrace in the heart of Kuala Lumpur. The Mediterranean-inspired canopy tents and spacious garden lounge provide an unforgettable urban escape. As you relax in the comfort of your luxurious tent, you'll be surrounded by breathtaking views of the city skyline.
The glamping site is perfect for special occasions such as weddings, corporate events, or birthday parties. With its upscale amenities and prime location, Castra by Colony, KL, is an urban glamping experience that you won't want to miss.
Link: Best Glamping in Kuala Lumpur (KL), Malaysia | Castra by Colony
Jungle Luxury: Tiarasa Escapes, Janda Baik
Located just 45 minutes away from Kuala Lumpur, Tiarasa Escapes in Janda Baik offers a luxurious glamping experience amidst the lush rainforest. The safari-style tents and treetop villas are clean, spacious, and offer picturesque views of the surrounding landscape. The resort also provides excellent food with generous portions and mouthwatering flavors.
At Tiarasa Escapes, you can enjoy a variety of thrilling activities such as birdwatching, stargazing, nature farming, swimming, and picnics. The combination of luxurious accommodations and exciting outdoor activities makes Tiarasa Escapes a perfect destination for nature lovers and adventure seekers alike.
Hidden Gems for Camping Enthusiasts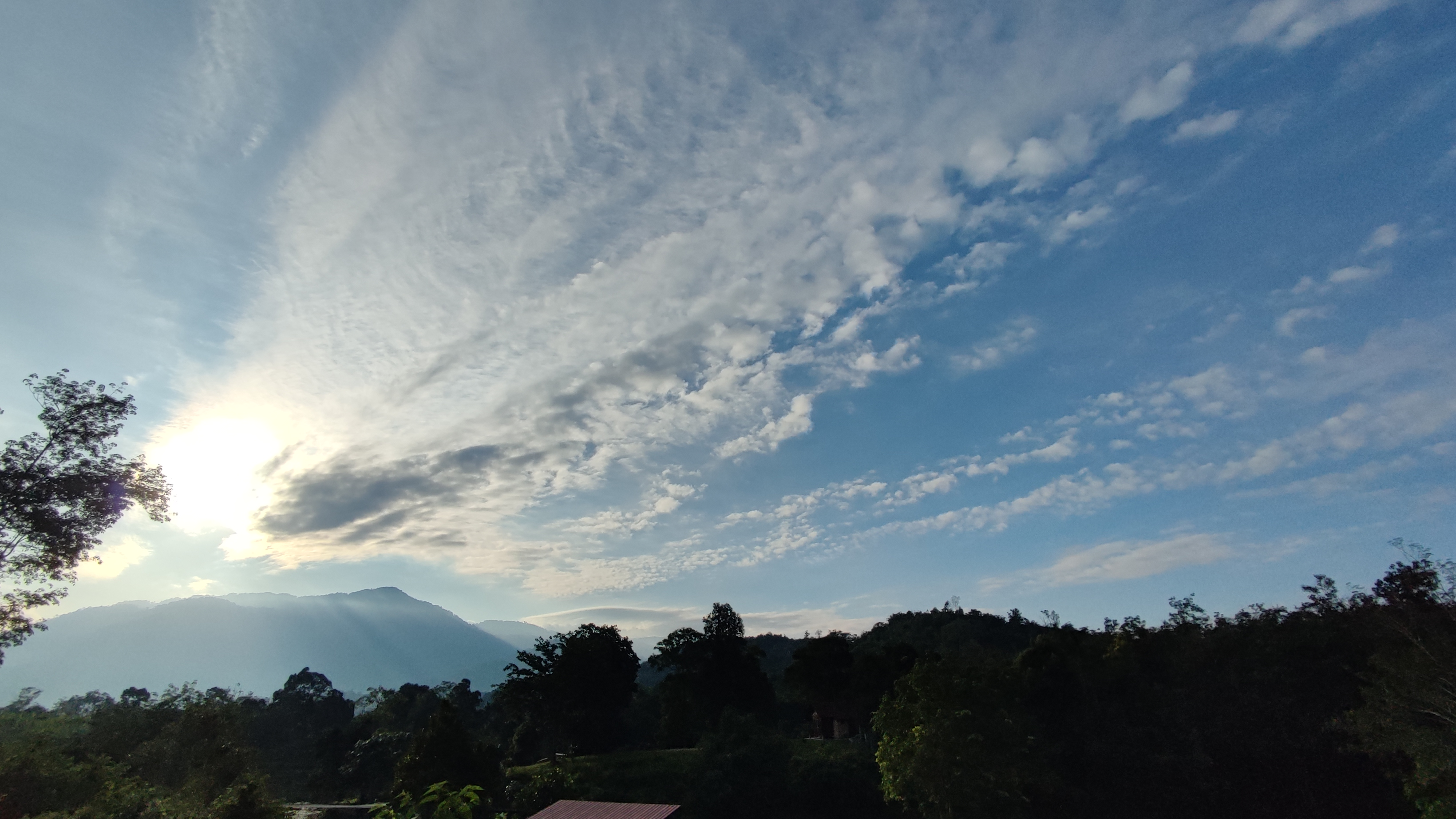 Malaysia is home to numerous hidden gems for camping enthusiasts who want to venture off the beaten path. These tranquil escapes, such as Kem Sg Pauh and Jerangkang Falls, offer unique and unforgettable experiences that are sure to leave a lasting impression.
So, if you're looking for a one-of-a-kind camping experience, these hidden gems might just be the perfect destinations for you.
Tranquil Escape: Kem Sg Pauh
Nestled in the beautiful state of Perak, Malaysia, Kem Sg Pauh offers a delightful camping experience in a serene and peaceful environment. As you breathe in the fresh air and take in the sights and sounds of nature, you'll find yourself rejuvenated and reconnected with the great outdoors.
The campsite offers fantastic amenities, such as clean bathrooms, barbecue spots, and a 'surau', ensuring a comfortable and enjoyable stay. Take a refreshing dip in the cold river or hike Gunung Berembun with permission from authorities to make the most of your tranquil escape at Kem Sg Pauh.
Waterfall Wonderland: Jerangkang Falls
Located just 30 km from Maran along the KL-Kuantan Road, Jerangkang Falls is a majestic cascading mass of waterfalls crashing down over 43 stunning tiers. The awe-inspiring waterfalls create delightful tiny pools and mini-falls along the route, making it a true waterfall wonderland.
With an entry fee of just RM 1 and a camping fee of RM 4 per person, Jerangkang Falls offers an affordable and unforgettable experience for camping enthusiasts. As you immerse yourself in the natural beauty of the surrounding rainforests and waterfalls, you'll feel like you've discovered a hidden paradise.
Adventure-Packed Camping Sites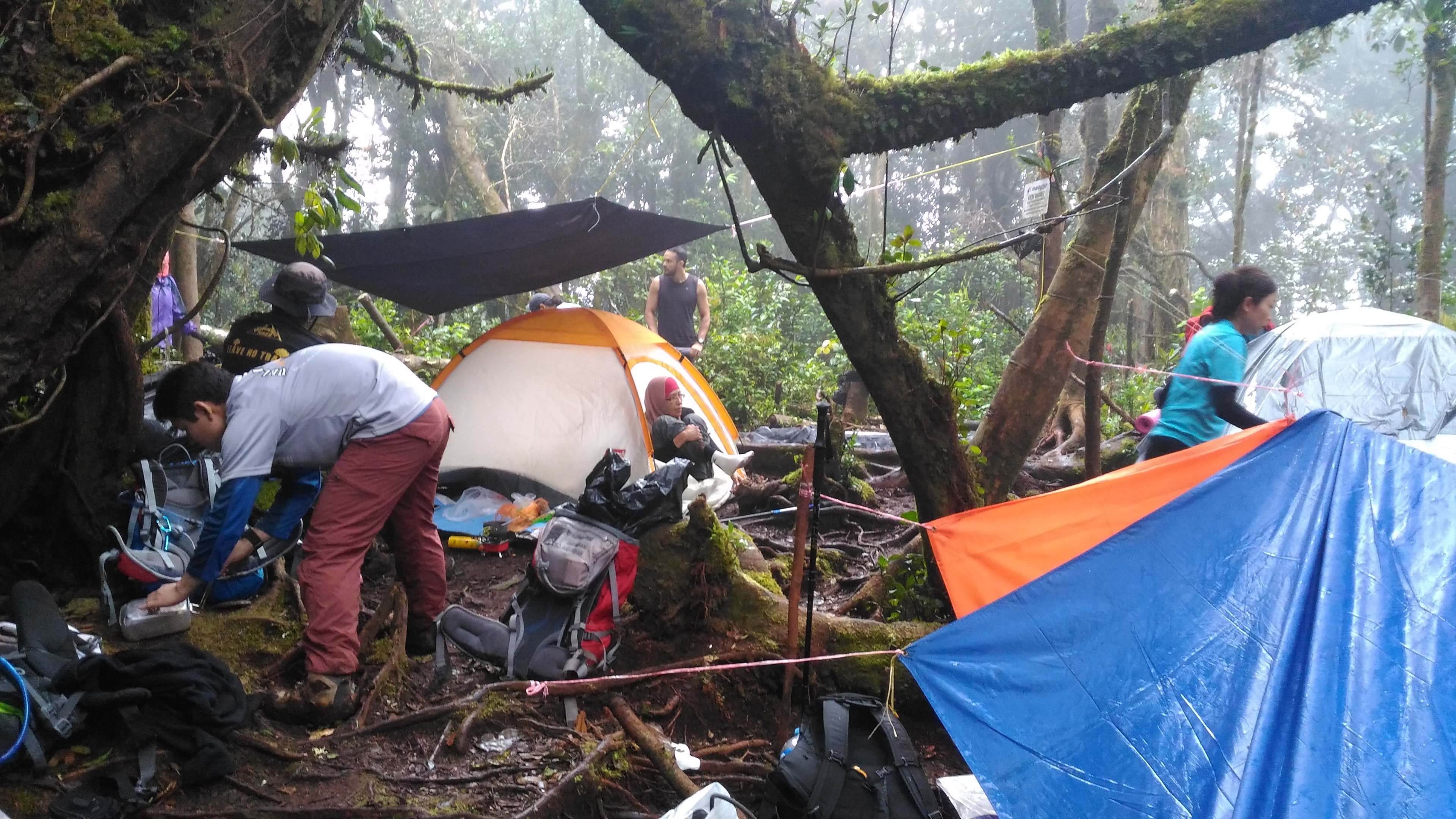 For thrill-seekers and adventurers, Malaysia has no shortage of exciting camping sites that are sure to get your adrenaline pumping. Gopeng Glamping Park and Kenong Rimba Park offer an array of outdoor activities and breathtaking landscapes that will leave you wanting more.
So, lace up your hiking boots and embark on a camping adventure packed with excitement and fun.
Adrenaline Rush: Gopeng Glamping Park
Gopeng Glamping. Park is a stunning camping site surrounded by hills, rivers, caves, and lush forests. The park offers an incredible and luxurious camping experience, also known as glamping, that allows you to get closer to nature while enjoying upscale amenities.
With an array of amazing amenities and activities, such as a swimming pool, a restaurant, a bar, and a range of outdoor activities like hiking, kayaking, and fishing, Gopeng Glamping Park is the ultimate destination for adventure-packed camping.
The park also takes safety and security very seriously, implementing measures such as 24-hour security, CCTV surveillance, and regular patrols to ensure the safety of all visitors.
Nature Exploration: Kenong Rimba Park
Kenong Rimba Park, an incredible nature reserve located in Pahang, Malaysia, is home to a variety of fascinating wildlife, limestone caves, stunning waterfalls, and lush rainforests. The park is a popular destination for camping and hiking, offering a unique opportunity to explore the natural beauty of Malaysia's landscapes.
At Kenong Rimba Park, visitors can enjoy wildlife encounters, hiking trails, and a wonderful camping experience. The park offers terrific facilities for campers, including restrooms, showers, and a camp store, ensuring a comfortable and memorable stay.
With its breathtaking landscapes and exciting outdoor activities, Kenong Rimba Park is a must-visit destination for nature lovers and explorers alike.
Family-Friendly Camping Destinations
For families looking to spend quality time together in the great outdoors, Malaysia has plenty of family-friendly camping destinations to choose from. Kampung Janda Baik and Kuala Selangor Nature Park offer a unique blend of cultural immersion, wildlife encounters, and outdoor activities that both kids and adults can enjoy.
So pack your bags and create lasting memories with your loved ones at these fantastic camping sites.
Cultural Immersion: Kampung Janda Baik
Kampung Janda Baik is a beautiful traditional Malay village located in the majestic foothills of Genting Highlands, Pahang. This charming village offers an unforgettable cultural experience, with traditional Malay activities such as fishing, cooking, and weaving that can be enjoyed by the whole family.
Whether you're planning a joyful family reunion, a romantic escape, or a weekend getaway with friends, Kampung Janda Baik provides a unique opportunity to immerse yourself in the local culture and traditions. With its serene surroundings and enriching activities, it's the perfect destination for a family-friendly camping experience.
Wildlife Encounters: Kuala Selangor Nature Park
Kuala Selangor Nature Park is a beautiful nature park located in Selangor, Malaysia, that offers a fantastic family-friendly camping experience. Known for its diverse avian wildlife, the park provides the opportunity for bird watching, fishing, trekking, and other enjoyable outdoor activities.
The park offers a range of delightful accommodations, including A-frame huts, cozy chalets, comfortable dormitories, and camping sites with breathtaking views. With abundant wildlife, hiking trails, and affordable entry fees (MYR4 for adults and free for kids under six years old), Kuala Selangor Nature Park is a must-visit destination for families seeking a memorable camping adventure.
Summary
From rainforest retreats and beachside havens to mountain escapes and unique glamping experiences, Malaysia offers an incredible variety of camping destinations for every type of adventurer. Whether you're a seasoned camper or a first-time explorer, these diverse camping sites will leave you in awe of Malaysia's natural beauty and cultural richness. So don't wait any longer – pack your bags, grab your loved ones, and embark on an unforgettable camping adventure in Malaysia!
Frequently Asked Questions
Is it legal to camp anywhere in Malaysia?
Despite camping not being a particularly common activity in Malaysia, there are opportunities to camp in certain areas for travellers looking for an outdoor adventure. For the best experience, visitors should aim to find a designated camping area and abide by any local rules and regulations.
Which river is best for camping in Malaysia?
Experience the vibrant atmosphere of wild camping while overlooking the peaceful waters of the Batang Ai River in Sarawak! Boasting magnificent jungle views, this river is one of Malaysia's most ideal camping spots.
The Batang Ai River is a great place to relax and enjoy the beauty of nature. With crystal clear waters and lush green surroundings, it is the perfect spot for a peaceful getaway. Whether the answer is yes.
How much does glamping cost in Malaysia?
Experience glamping at its finest with a stay at Gopeng Glamping Park in Perak! You'll be able to enjoy a number of family-friendly activities, rent a barbecue pit, and even access kitchen facilities – all for an affordable price between RM158-RM408 on weekdays.
Have a memorable trip without breaking the bank!
Is it legal to camp anywhere in Malaysia?
Yes, you can camp in Malaysia! There are designated spots in tourist areas and national parks where people can set up a tent or rent camping gear. With the right permission, it is possible to have an amazing camping experience in this country.