Is there any things to do in Kuala Lumpur that won't cost me tonnes of money?
You asked the question and our team went out of our way to find the answers for you! Yes! There are things to do in Kuala Lumpur that will not leave you with an empty wallet!
Kuala Lumpur is often described as a bustling city with too many cars, too much smoke, too much dirt, loud noises, traffic jams, expensive food, expensive this and expensive that. But do you know that, amidst all these, there are a lot of interesting, awesome, relaxing and artsy things to do in Kuala Lumpur? Wanna know more? Read on!
Things to do in Kuala Lumpur No.1: Tower Hunting / Gawking
The Petronas Twin Towers and the KL Tower are the urban icons of Kuala Lumpur city. These skyscrapers can fill you with awe. When you are in the city, there are chances you will catch them in between buildings when you look into the distance. At night, these tall works of art will attract you with their electrifying lights. The white lights wash their surroundings with a  glow and will engulf you. You can stroll around them at night. Many locals and tourists hang out at the base around the water fountain. This is the place to head to if you love people-watching. You can sit and watch the world go by in the busy city under the white hues of the towers. You can watch people from all walks of life here- Execs in immaculately designed suits, Malaysian ladies in colorful batiks, and teenagers in their layered western-inspired clothing. Cost: FOR FREE, of course!
Things to do in Kuala Lumpur No.2: Climb the 272 steps of Batu Caves
The next thing to do in Kuala Lumpur is to hike up a total of 272 stairs of Batu Caves! Batu Caves is well known for the Golden Statue of a Hindu deity (Lord Muruga) and the Thaipusam celebration. During Thaipusam, this place is filled to the brim with devotees performing their prayers. On normal days, the crowd is greatly reduced. Batu Caves is a limestone cave and is a favourite spot for nature lovers in KL. The hike up the 272 stairs is highly rewarded with hushed silence once you enter the cave. Outside noise is muted and the chilly atmosphere is further made divine with the sound of water droplets hitting the floor. This place is suitable for those who want to escape the city buzz as it provides a world devoid of noise and stress, a world filled with calmness and hushed beauty.
Keep in mind to wear decent clothing as this is a place of worship. Cost: Perhaps your transport cost or in fact, download UBER and get there free for your first ride! Key in my code: UBERMIKECHU
Things to do in Kuala Lumpur No.3: Sign up For Guided Walks
Another thing to do in Kuala Lumpur is to walk around the metropolitan city and learn the history behind some of the buildings that you won't usually give a second glance to! A good example would be walking tours organized by Rakan KL (Facebook link: Rakan KL). Through the walk, you will learn about local heritage of food, shops and architecture in Kuala Lumpur. The Tourism Unit of Kuala Lumpur City Hall also organize a Dataran Merdeka Heritage Walk and Jalan-Jalan@Kampung  Bharu every alternate days. It is a well-known fact that to truly dive into the culture and the pulse of a city, you have to walk it out. These walks are guided, so there are no chances of you getting lost. Plus, this is a great opportunity for you to make friends with the locals and other tourists alike. Trust me, you will be surprised by what you can learn from a walking tour. To top it off, all these are all FREE!
Things To Do In Kuala Lumpur No.4: Stroll The Many Parks of Kuala Lumpur
In a city of concrete buildings, thick smoke and blaring honks, there are green, beautifully designed parks to balance things out. The KLCC Park has a playground and a pool for children while for adults, there is a 1.3km jogging track for you to sweat it out. This park can also be a bird-watching spot as the planted trees were specifically chosen to attract migratory birds.  Next up is the Titiwangsa Park. The parks main attraction is the huge lake which serves as a great reflector surface of the Petronas Towers, KL Tower and Istana Budaya.
There are also boating and canoeing facilities, a football field, a badminton court, tennis court and squash court, a remote control car track and a small equestrian track, besides the jogging and cycling tracks.  You can also hire bicycles here for reasonable hourly rates. Other parks include Kepong Metropolitan Park, Lembah Kiara Park, and Botanical Gardens Putrajaya. Entrance to the park? FREE!
Things to do in Kuala Lumpur No.5: Go Shopping!
I know, I know. Shopping can actually cost a bomb. But not in Petaling Street!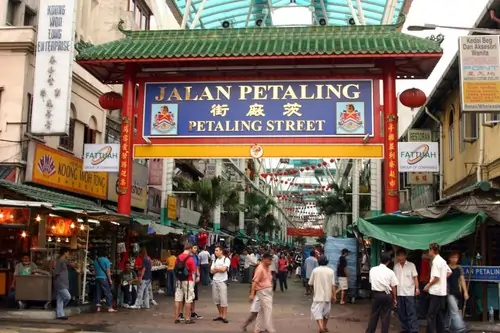 You can shop for anything here! From clothes to wallets to incense sticks! Be sure to sharpen your bargaining skills as bargaining is the main activity done here. (Note: Please do not bargain if you do not intend to buy the items) There are also many food stalls and restaurants to choose from when you are tired from all those walking and bargaining. This place is full of vendors selling out their products in a traditional setting and for dirt cheap prices (the bargaining plays a crucial role), that you will want to continue your shopping adventure after you recharge with some food. Even if you are the kind who hates shopping, head to Petaling Street just to absorb the colorful sights, delicious aroma, and booming energy! That's another thing to do in Kuala Lumpur!
Things to do in Kuala Lumpur No.6: Watch FREE Films!
You must be saying to yourself, is this guy joking? Nope, I'm not. Long gone are the days when watching movies in cinemas were cheap activity. A weekend movie costs around RM50 for 2 person inclusive of popcorns and drinks. So, if you are cutting down on your movie budget, no worries! Let me spill you a secret: *there are free film screenings in Kuala Lumpur*. Head to Publika on Mondays for local and international films. Or head to Majestic Hotel's screening room. They play black-and-white era films on loop all day! Wait! There's another one. Kelab Filem Bangsar hosts monthly screenings of documentaries, indies, and local titles.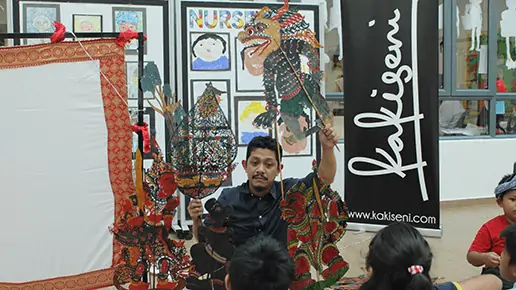 And after the screening, you get to discuss the film with the filmmakers, cinema enthusiasts and the organizers! FOR FREE!
Things to do in Kuala Lumpur No.7: Wolf Down On Discounted Baked Goods
Fancy breads are delicious. You get a taste of France or Japan when you bite into these fancy breads. Once in a while, we all crave these upscale breads from upscale bakeries. But these baked goods can be expensive and will leave a hole in your pocket (sometimes a big one). But do you know that there are upscale bakeries which give really good discounts? Here you go. Head to Yeast Bistronomy in Bangsar after 5 pm for a 30% discount on their breads and pastries ( takeaway only). Head to Swiss Bakery Heistand after 8 pm for 30 percent off on their famous sundried tomato loaves.  Also, head to Tedboy Bakery in Telawi for 30 percent off on their preservative-free loaves. Head to Daily Treats at The Westin KL for a 50% discount off their pastries after 6 pm.  You just gotta find them and grab them!
Apparently, eating is one of the top activities when it comes to the things to do in Kuala Lumpur! So you have to make sure you don't miss it!
So, that concludes our list of things that you can do in Kuala Lumpur that will not cost you a bomb. Have other suggestions? Let us know in the comment section below!
Have you visited any of these places or are there any spots we missed out here? Let us know in our PTT Outdoor Facebook Group, where we share a lot of good, valuable information for free: Malaysia Outdoor Community