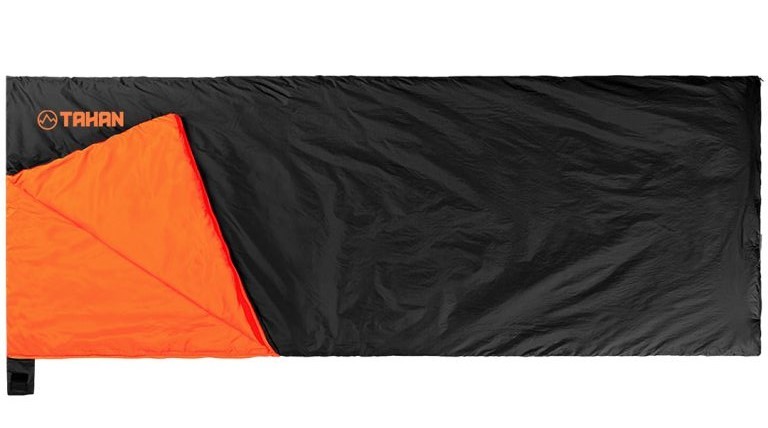 Looking for the perfect sleeping bag for your outdoor adventures? Look no further than the TAHAN Panthera Sleeping Bag! In this in-depth review, we will dive into the features and benefits of this incredible sleeping bag. Whether you're camping in the wilderness or embarking on a backpacking trip, the TAHAN Panthera is designed to keep you warm, cozy, and comfortable throughout the night. From its durable construction to its innovative insulation technology, we'll explore everything you need to know about this top-notch sleeping bag. Get ready to make your nights under the stars even better with the TAHAN Panthera Sleeping Bag. This in-depth review will divided into 6 sections: design and construction, comfort and insulation, size and weight, temperature rating, durability and longevity, ease of use and portability.
Design and Construction
The
TAHAN Panthera Sleeping Bag
is all about great design and construction. It's made with care and precision to ensure comfort and durability. It has a roomy interior for
easy movement
and a snug fit. The high-quality materials used mean it'll
last a long time
. It looks good and is very practical, whether you're an experienced camper or a casual adventurer.
When it comes to being a good sleeping bag, the TAHAN Panthera excels. It's designed for comfort with a
soft and cozy interior
. The insulation keeps you warm even on the coldest nights, and the waterproof exterior keeps you dry in any weather. It's also easy to carry and store due to its
compact and lightweight design
. So, whether you're camping in the mountains or stargazing, the
TAHAN Panthera Sleeping Bag
is your ideal companion for a comfy night's sleep.
Comfort and Insulation
The TAHAN Panthera Sleeping Bag is super comfy and keeps you warm during your outdoor adventures. It's like sleeping on a fluffy cloud, ensuring you get a good night's sleep. This sleeping bag is designed to keep you cozy even in freezing temperatures, whether you're camping in the mountains or hiking in the cold. It's made with clever technology and high-quality materials that trap your body heat, so you don't feel cold. You can forget about shivering and enjoy a peaceful sleep with this fantastic sleeping bag.
The TAHAN Panthera Sleeping Bag is tough and will keep you warm no matter what the weather is like. It has thick insulation that holds in the heat, and its sturdy outer layer protects you from moisture and wind. So, even in harsh conditions, you'll be comfortable and dry. It's easy to pack and not too heavy, making it the best choice for comfort and warmth on your outdoor trips.
Size and Weight
The
TAHAN Panthera Sleeping Bag
is just right when it comes to size and weight. It's spacious, measuring
210 x 90cm
, so you can move around and sleep the way you like. It doesn't matter if you're tall or just prefer some space – the Panthera has you covered. Plus, it's designed with a clever
envelope shape
that's snug yet roomy, and it's easy to get in and out.
When you're into outdoor activities, the weight of your gear really matters. The Panthera is a winner in this department, weighing only 1kg, which puts it in the lightweight category. This makes it an excellent choice for backpackers and hikers who want to keep their load light. Whether you're going on a multi-day trek or a long hike, the Panthera won't slow you down. Its lightweight design is made even more convenient with a compression sack. You can easily pack the sleeping bag into a compact size, making it perfect for travelers.
Temperature Rating
When choosing a sleeping bag, the temperature rating is vital. It shows how well the bag keeps you warm in various weather conditions. The TAHAN Panthera Sleeping Bag is excellent in this aspect. With a comfort range of 10-20 degrees Celsius, it's designed to keep you comfy even in chilly weather. Whether you're camping in the mountains or facing cold nights, the Panthera has your back. Thanks to its top-notch insulation and advanced materials, it keeps you warm and protects you from tough weather. Don't let the cold spoil your outdoor adventures; opt for the TAHAN Panthera Sleeping Bag and enjoy a cozy night.
But the Panthera isn't just about the temperature rating. It has a clever design with a snug fit and a durable build, ensuring a comfortable and long-lasting sleep. Getting in and out is a breeze with the zippered opening, and Velcro straps help keep it in place. Whether you're an experienced camper or a first-time adventurer, the TAHAN Panthera Sleeping Bag is a dependable companion to keep you warm and comfy during your outdoor journeys. Invest in this high-quality sleeping bag for a good night's sleep, no matter the weather.
Durability and Longevity
The outer shell of the sleeping bag is made from tough 40D Ripstop Nylon in a sleek black color. This high-quality material not only provides excellent durability but also helps prevent tears and rips, ensuring that your sleeping bag remains intact even in rugged environments. Whether you're camping in rocky terrain or exploring the wild, this sleeping bag is up to the challenge.
To further enhance its durability, the Panthera Sleeping Bag is designed with reinforced stitching. This means that even with regular use, the seams and edges won't easily come apart. You can trust this sleeping bag to remain in excellent condition for many adventures to come. It's a great investment for those who seek long-lasting quality in their outdoor gear.
Its outer fabric is not only rugged but also designed to resist moisture and the elements. With a water-resistant coating, you can trust that this sleeping bag will stay dry and reliable even in damp or rainy conditions. This feature extends the usability of the Panthera, making it suitable for a wide range of outdoor scenarios.
Ease of Use and Portability
The
TAHAN Panthera Sleeping Bag
is designed with your convenience in mind. It's super user-friendly, with a
durable zipper that makes getting in and out a breeze
. Inside, there's plenty of space to find a comfy sleeping position. When it's time to pack up, it's a cinch. The sleeping bag comes with a
handy carrying bag
that
squishes it down to a compact size
for
easy transportation and storage
.
And it's not just easy to use; it's also incredibly
portable
. Thanks to its
lightweight
design, you can carry it effortlessly, no matter where your adventures take you. Whether you're backpacking through the mountains or traveling by car, this sleeping bag
won't weigh you down
. Its compact size when packed up ensures that it
won't take up much space
in your backpack or vehicle. The
durable straps on the carrying bag make it easy to attach to your backpack or carry by hand
. The
TAHAN Panthera Sleeping Bag
is all about comfort and convenience on the go. If you want a user-friendly and highly portable sleeping bag, the TAHAN Panthera is the ideal choice for outdoor enthusiasts.
Summary
In short, the TAHAN Panthera Sleeping Bag features are as below:
Color: Black (

Outer black, Inner orange

)

Size: 210 x 90cm 

Product weight: 

1kg 

Sleeping bag style: Envelope type

Comfortable temperature scale: 10℃ – 20℃ 

Outer fabric : 40D Ripstop Nylon (Black) 

Inner fabric: 190T Polyester Pongee (Orange)

Filling: Silk like cotton
Reviews From Customers
Finally
Finally TAHAN has its own sleeping bag. Can't wait to use it during my camping trip this Sunday! Tqvm!
— Imran —
Quality Sleep
You'll get quality sleep with this sleeping bag. It's super comfy and also warm. Very love it, thanks!
— Finley —
Recommended
Worth buying at this price as the quality is very good compared to those I bought before. BEST. Recommended.
— Kok Lam —