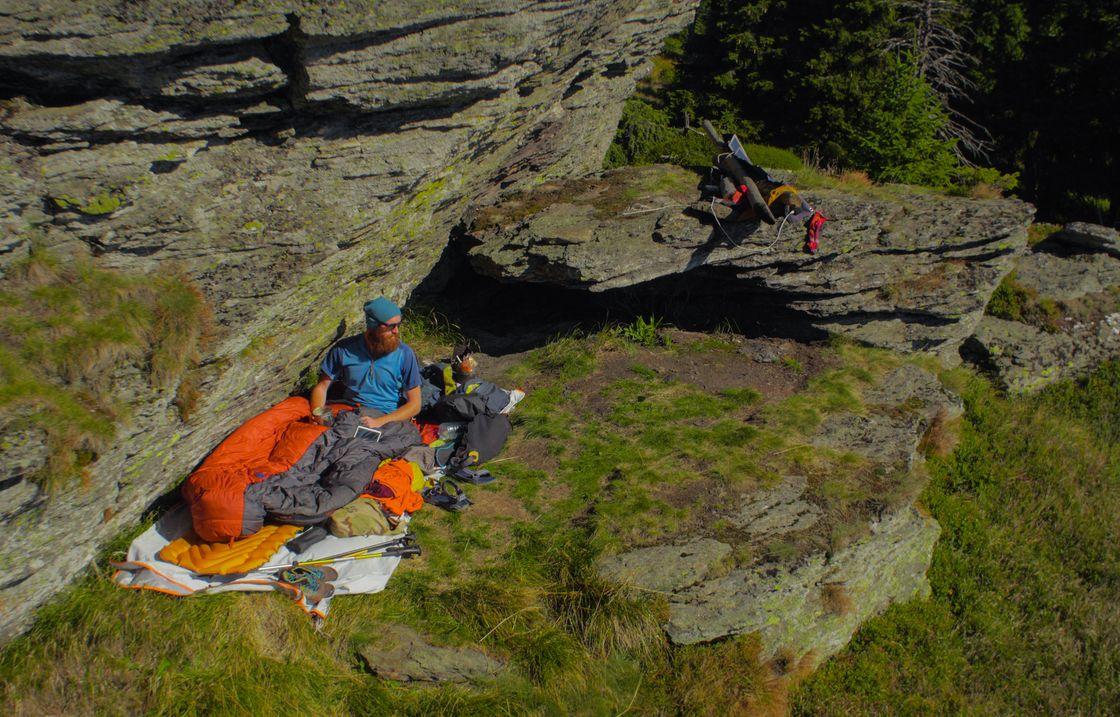 Camping is a one of its kind experience that calls for giving up the comfort of your home to get close to nature. However, it doesn't mean that you have to spend sleepless nights in the camps. You do not have to give up the pleasure of sleeping. With the help of right supplies and preparation, your nights at the camp will be as sound as possible. You will also be able to enjoy the fresh air, sparkling starry sky and the fragrance of nature. Here are some sleeping tips that will help you sleep comfortably for you, campers:
1. Sleeping gears:
In order to sleep outdoors, you need the right sleeping gear that will make you relax, easy and comfortable.
Sleeping bag:
The sleeping bag is a must for. Select the one which has suitable temperature rating as well as style according to your destination. Car camping bag is wider and offers more room space but its not good for retaining heat. While on the other hand backpacking bags are lighter in weight and offer closer and warmer fit.
Sleeping Pad:
There are three types of sleeping pad : self-inflating, closed cell and air foam. If you are car camping then thicker and wider pad will be great but if you are backpacking then you have to go for a lightweight pad like air or closed-cell pad.
Pillows:
Go for small inflatable camp pillows. Its light, takes no space at all and are as comfortable as the ones you have at home.
Eye masks and earplugs:
Eye masks helps when you are at brighter lit skies or lightning prone areas while earplugs help you in blocking the noises of snoring or the rustling sounds in the bushes.

2. Getting ready for bed:
You have to make sure that you set up your tent and the sleeping bed well before night so that you can relax and enjoy the evening. First, you have to find a stable and durable surface to pitch your tent. Then always remember to keep a small flashlight with you as it gets dark pretty quick in the wild.
For a good night's sleep, perform your regular routines like brushing your teeth, applying moisturizers or the face mask. Also, wear comfortable and easy clothing that do not contain any odors of food or scents. It is also wise to go to the bathroom twice before bed and once just before going into your sleeping bag. And the most important thing, do not think too much about the noises, it's common in nature.
3. Staying warm during the night:
In summers, staying warm doesn't have to be your concern, a light sheet or blanket will be enough. But if you are camping in the winters then you will need to do a little more, have a meal or light snack before going to bed, it will help you stay warm. Also, wear a warm knit hat and clinch the sleeping bed hood around your head.
Get a sleeping bag that looks like this: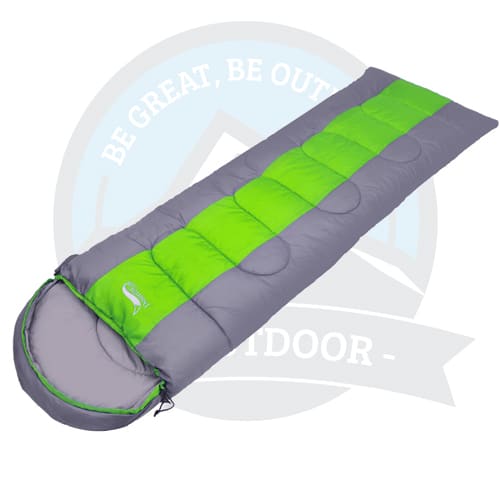 That's all sleeping tips for campers. Did you like the article? Do let us know in the comment section below!