Located in the Northern part of Thailand, Chiang Mai has never failed to attract visitors and digital nomads from around the world. Low cost of living, beautiful views and cheap food are some of the reasons why people can't keep Chiang Mai off their travel list. If you have never been to Chiang Mai, here's a list of 5 things to do in Chiang Mai just for you:
1. Learn Thai Cooking at a local Thai Cooking School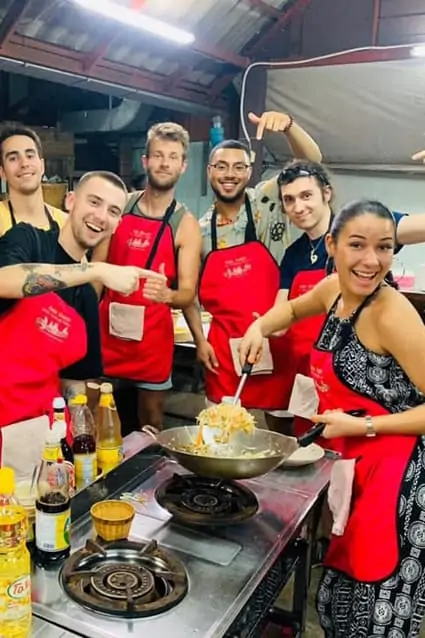 One of the famous things in Chiang Mai is surprisingly their cooking school! It's a fun half-day indoor adventure that will bring you through the journey of learning the spices and flavours of Thai food! Get a hands-on experience on how the food is prepared from scratch and be ready to impress your family and friends back home with your newly acquired culinary skills!
Here are some of the schools that offer classes for visitors: 
Chiang Mai Thai Cookery School, Thai Secret Cooking School and Organic Farm and Asia Scenic Thai Cooking School Chiang Mai
2. Tour The Temples and Talk To The Monks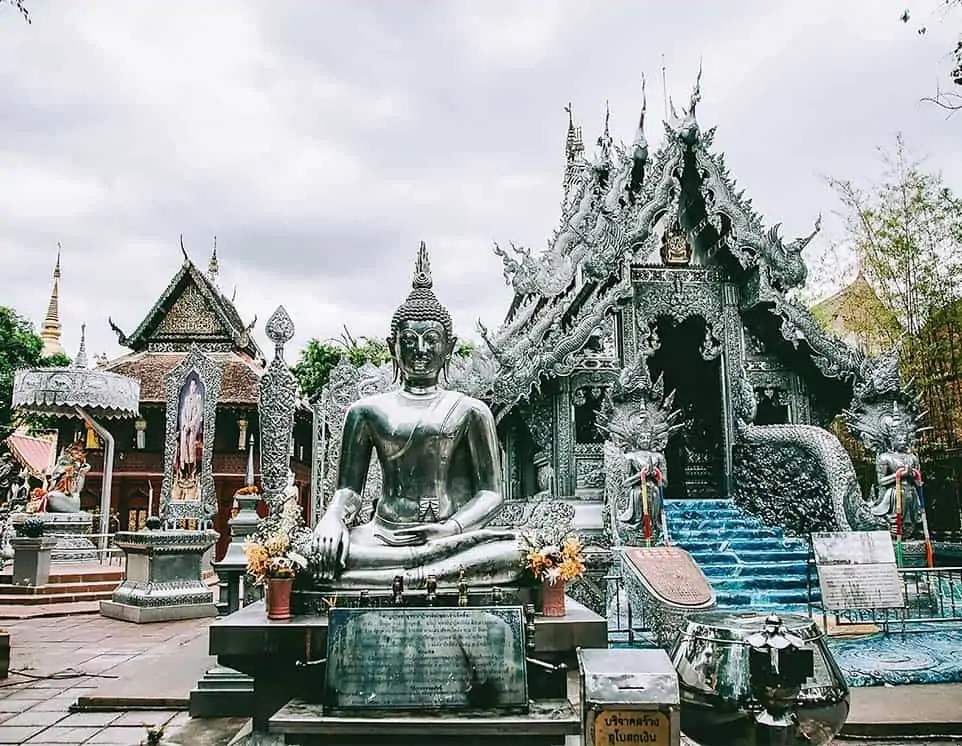 There are over 300 Buddhist temples in Chiang Mai itself! Wat Sri Suphan and Wat Umong are among the most stunning and popular ones among visitors. Wat Sri Suphan is the only temple in Thailand made entirely of silver and located less than 1km south of the Old City's square moat. Wat Umong is peacefully situated in shady groves and moss-covered brick caves about 2 km directly west of the Old City's square moat. Wat Chedi Luang is in the heart of the city and offers a unique service where you can chat with the local monks there!
3. Climb up the Bua Tong Waterfall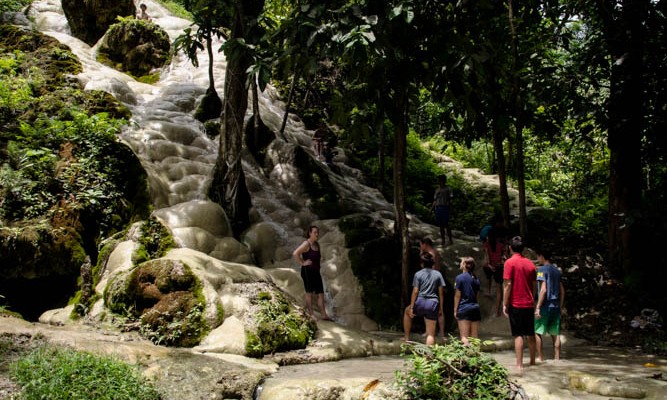 Nope, it was not a typo. At the Bua Tong Waterfall, you can literally climb up the waterfall itself! Situated at KM 42 of Chiang Mai – Phrao Road in Amphoe Mae Taeng, only an hour drive from Chiang Mai city, Bua Tong waterfall is part of Mae Taeng National Forest Reserves. This stunning limestone waterfall is famous for its unusual face and convenient step to climb on.
4. Learn about the Lanna Culture of Northern Thailand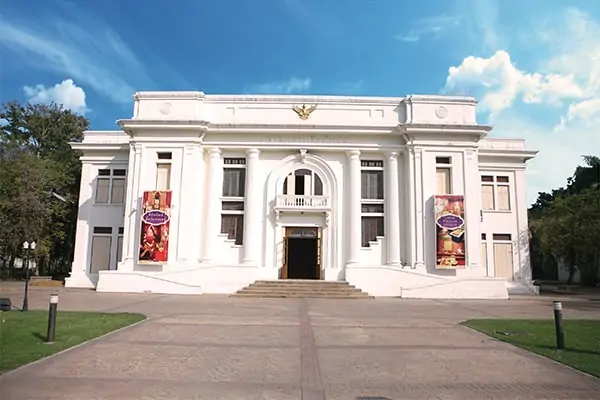 In the heart of the Old City is the Lanna Folk Museum. Converted from an old royal residence, the venue offers insight into the colorful Lanna culture of the northern Thai people. Spend an hour browsing there and then hop over to the Cultural and Arts Center just across the street for more. There is much to learn and what is the point of visiting a place if you don't learn about the culture?
5. End your day by pampering yourself with a spa session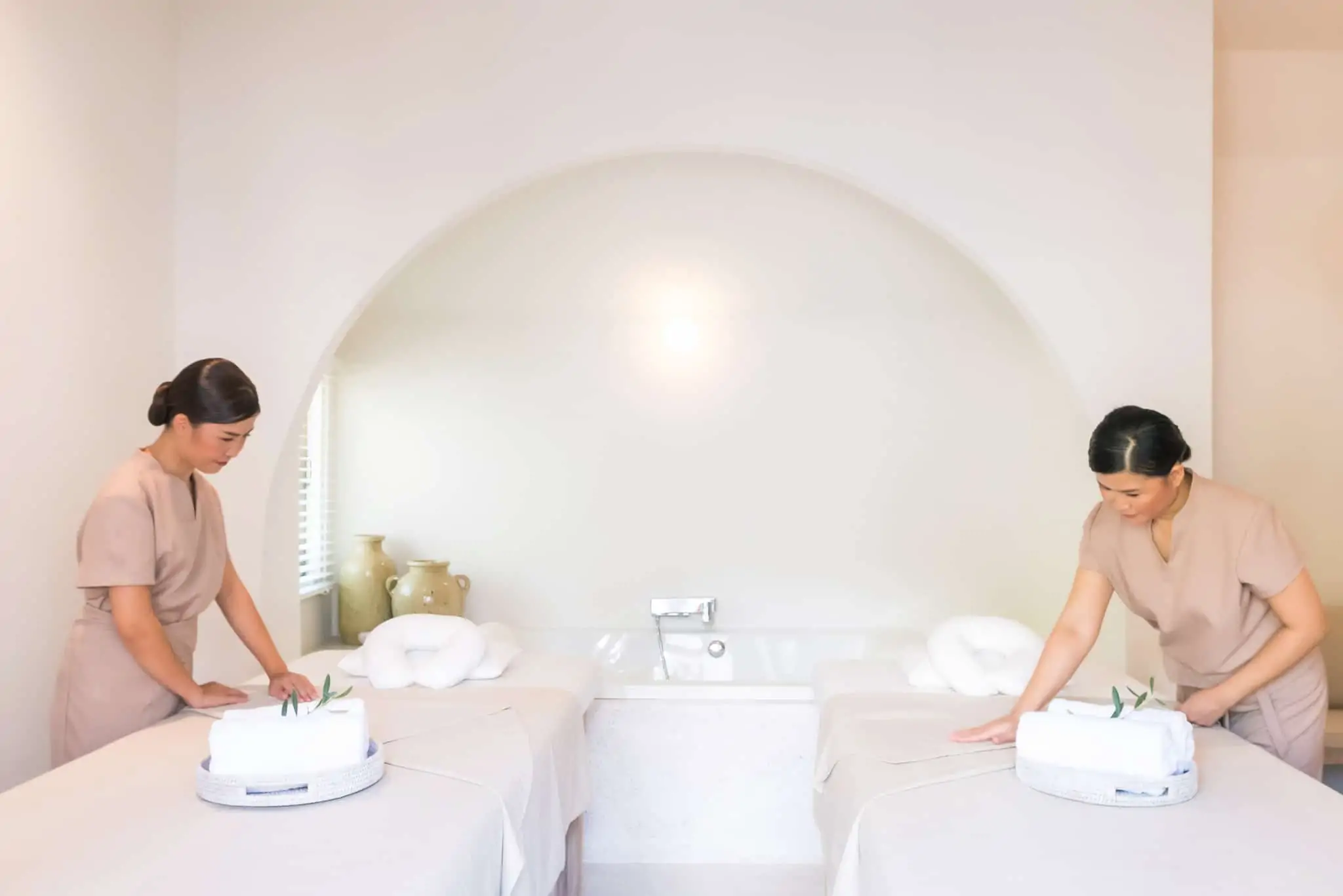 What better way to end your day than with a self-pampering spa and massage session at one of the many spa treatment centre in Chiang Mai. They might cost a bit off your budget but consider it a once in while self-pampering luxury session. After all, you are on vacation. This is the best time.
A few recommended ones are:
Cheeva Spa, Sense Massage and Spa and Fah Lanna Spa & Massage
That's our list of things to do in Chiang Mai. Be sure to leave a comment below if you would like to know anything more and we will be more than happy to help. 
If you like our content, join our PTT Outdoor Facebook Group, where we share a lot of good, valuable information for free: Malaysia Outdoor Community
You're new here? Do follow us on PTT Outdoor Facebook, Instagram and Twitter to get the latest update on our products and campaigns!