Let's go caving at these caving spots in Malaysia! But before that, let's take some time to read what caving is actually.
Caving has the reputation of being adventurous and dangerous. There are not many people who will say that their favorite activity is caving. But, we genuinely feel that caving is extremely underrated. Caving gets you into another world. All the noises of the world become significantly silenced once you step into a cave. An almost eerie silence envelops the mind and the senses upon entering caves. It is indeed remarkable to see the splendor and magnificence of nature inside caves. World's biggest cave is in Vietnam and it is said that this gigantic cave has its own ecosystem.
The Hang Son Doong Cave is about 150 meters high, 200 meters width, and 9 kilometers in length. Magnificent, right?
Caves are known to be the cradle of human civilization and have a mysterious aura surrounding them. The shape and the build-up of stalagmites and stalactites, sunlight streaming in, the sound of water dripping onto the floor of the cave, the flapping of bat wings in the distance, and the gushing sound of the river flowing in the background are sure to make anyone addicted to caving.
Malaysia has its fair share of interesting, adventurous and beautiful caves as well. If you have never ventured into a cave before or if you have been looking for caves in Malaysia apart from the popular ones, or if you are looking for a new hobby, or if you are thinking of exploring new places, we suggest you to keep on reading this article.
We have lists some hidden caving spots in Malaysia. We are absolutely sure that a plan will be forming in your mind while you read this article. Read on!
Gua Gomantong, Sabah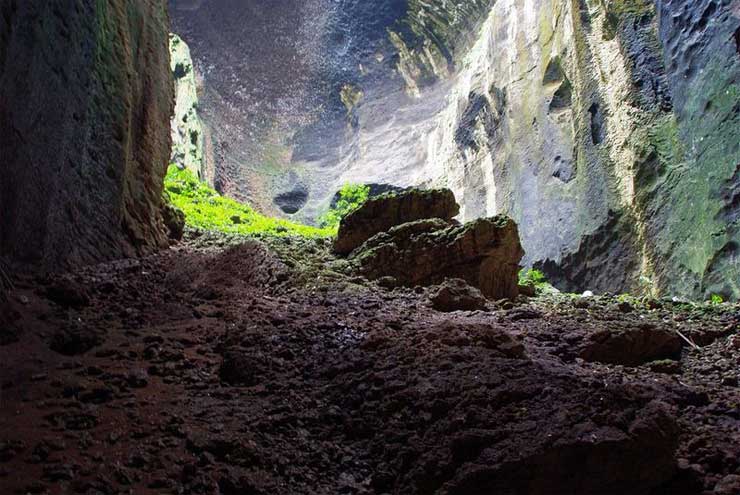 While Sabah is known all over the world for its Gunung Kinabalu, less is known about Gua Gomantong. Gua Gomantong is in Sandakan at the outskirts of Lower Kinabatangan. Gua Gomantong consists of two cave complexes namely, Simud Hitam which translates into Black Cave and Simud Putih which translates into White Cave. Local swallows are known to build the much prized nests here. The bird nest is said to restore youth and promote health when drunk in the form of soup. Gua Gomantong is the house of the best nests in the world. Some of the nests found here has price as high as RM7000 per kilo.
Swiftlets, bats, serpent eagles, bat hawks, and kingfishers are some of the inhabitants of this cave. With the entrance fee of RM5.00 this cave offers way more than what you pay for. At dusk, around 2 million bats fly out of the mouth of the cave while swiftlets fly into the cave. This spectacular changing of shifts is captivating and is definitely worth it!
Dark Cave, Selangor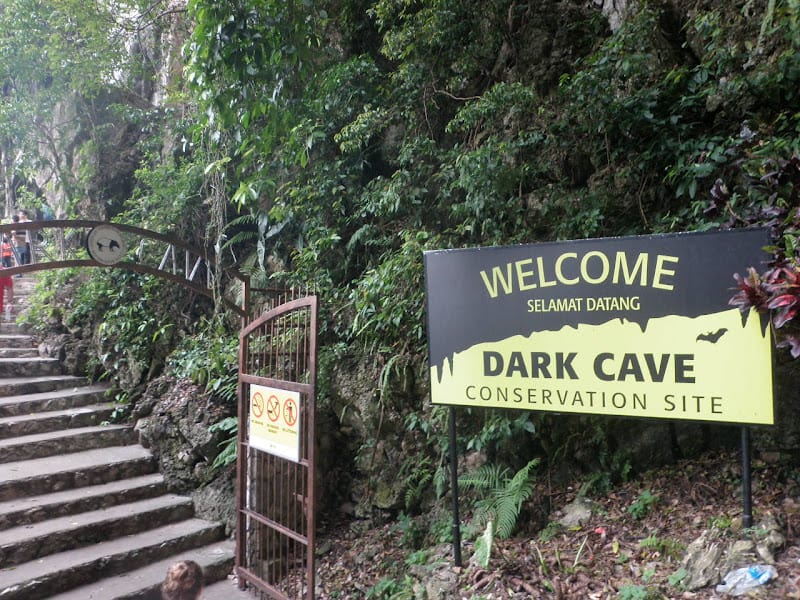 This cave is at Batu Caves and is overshadow by the highly popular religious cave to which most crowds go to. The entrance fee begins at RM35 per person and goes up to RM80 per person depending on the type of tour you choose.
The dwellers of Dark Cave are said to be ancient and rare. The animal community here dates back to 100 million years ago. An example of the ancient and rare animal is the Trapdoor spider which is the rarest spider in the world. Apart from ancient animals, this cave is also known for its magnificent cave formations such as stalactites, stalagmites, flowstone, cave pearls, and cave curtains. Aren't you curious already?
Gua Nasib Bagus, Sarawak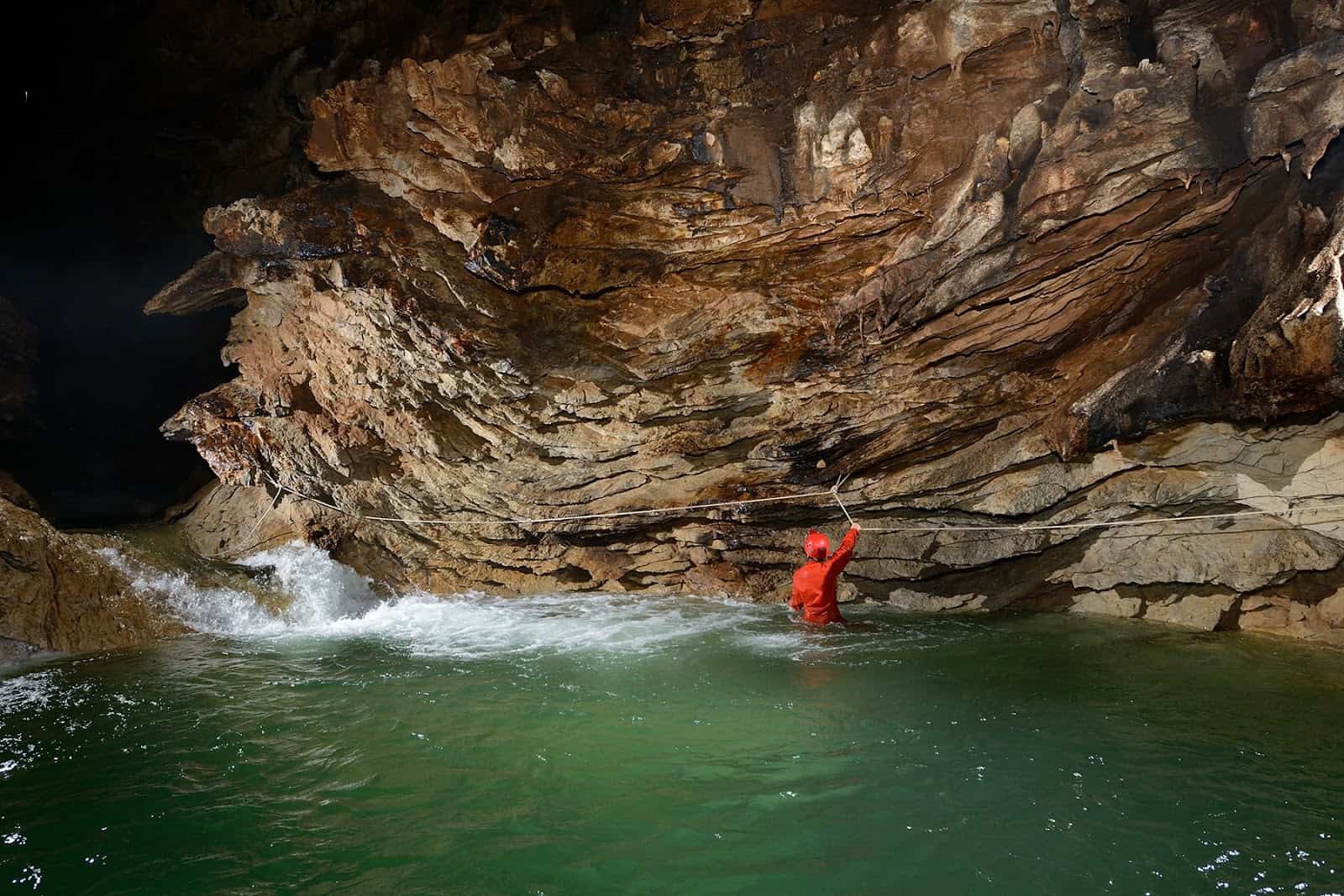 Situated in Gunung Mulu National Park, this cave has the largest natural underground chamber. Lubang Nasib Bagus is more than 600m long, 400m wide and 100 m high.
Huge! Local says that it is able to hold 10 jumbo jets.
The entrance fee is RM10 per person and is definitely worth the money for you will be able to splash in the cave stream. Imagine that!
The clean, clear and icy cold cave stream is sure to give your senses a major boost and leave you wanting for more. This keeps getting better and better. A cave where you can splash in before continuing your journey sounds like the perfect weekend getaway from the hustle and bustle of the city.
Deer Cave, Sarawak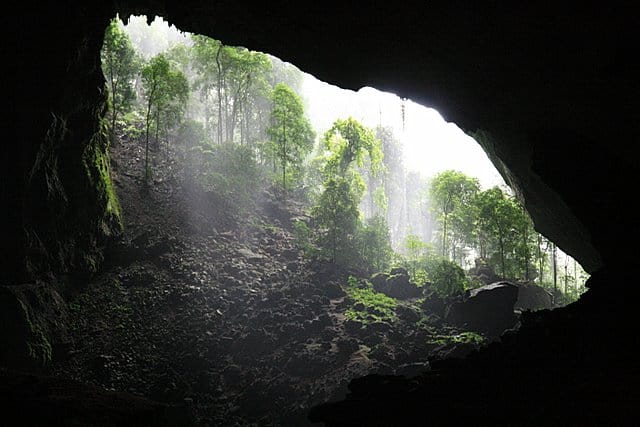 This cave is also in Gunung Mulu National Park and has many specialties that attract people. The entrance fee is RM20 per person. The magnificent cave passage is the largest in the world and can be reach after a three kilometers plank walk. This plank walk passes through rainforest, jungle streams, and an ancient Penan burial cave. An interesting plank walk, indeed.
The cave is more than 2 kilometres in length and more than 90 metres high. The path then reaches 'Garden of Eden' where green vegetable thrive well due to the light streaming into the cave. Apart from these, there is also a spot where you will be able to see the profile of Abraham Lincoln at the southern entrance of the cave.
From 5pm to 7pm, millions of free-tailed bats emerge from the entrance of the cave to search for food. This is indeed a wonderful experience since the sight and sound of millions of bats exiting cave entrance is not something that you get to witness every day.
Gua Payong, Kelantan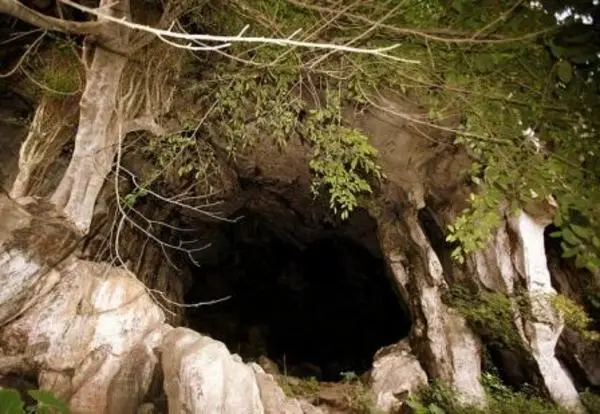 This cave is located along the East-West Highway nearby Kampung Kalai, Kelantan. There is no entrance fee that you need to pay. Situated inside Gunung Reng which is a limestone hill, this cave has unique structures of stalactites and stalagmites. Some of the rock formations are like those in Gua Niah. So, if you lack time or money to visit Gua Niah you can easily visit Gua Payong and be spellbound, all the same.
So, there you go. You now have five hidden caving spots to go to. Caves are indeed spectacular and out of the world. We are sure you are now convinced that caving should be the next thing to do. What are you waiting for? Make your plans and go caving!
Warning: Caving IS addictive!