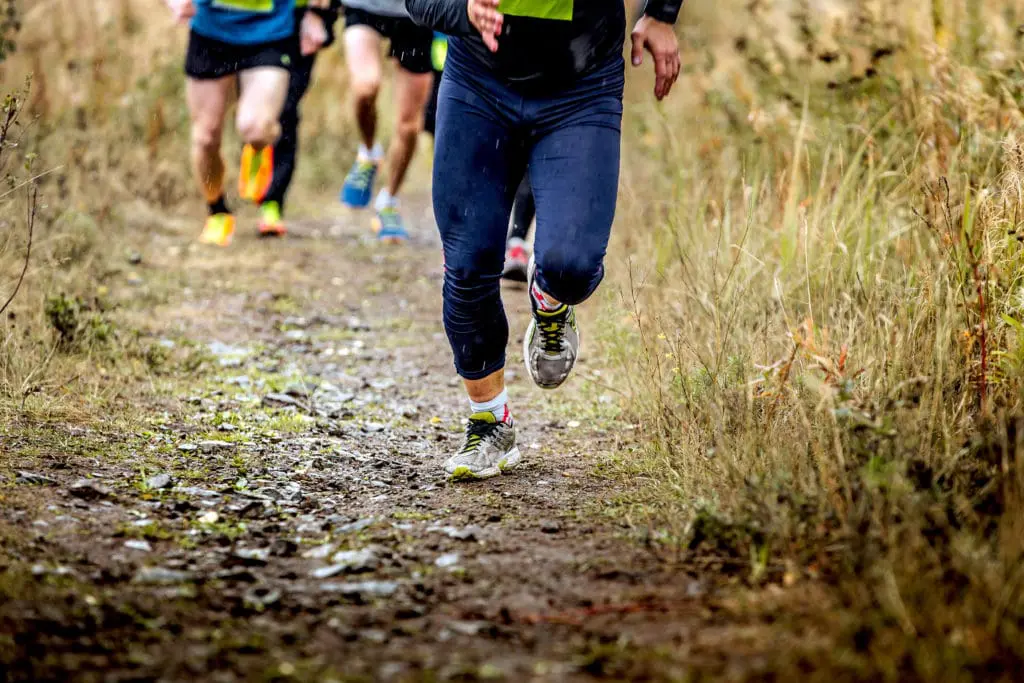 Want to ditch your streets and try your legs on trail running? Here are the tips for starting your trail running adventure.
For the lazy ones, even walking is a task but for the fitness freak, life is about searching for new ways to refresh the muscles. The flavor of fitness has always consisted of the morning road runs, the intense treadmill workouts and series of exercises; but of late we have seen people wanting to do something more exciting, and this desire for fitness blended with excitement has led to the advent of Trail Running.
Trail Running is not just about putting on your shoes and shorts and leaving for the run; you have to be well prepared for this offbeat running adventure. You have to deal with the uneven surface that could be scratchy, or muddy, or even bumpy and guess what, it could be a combination of all as well. So, for you to be comfortable during your first trail and afterward, we have got the trail running beginners' guide to hit those trails.
1.Know the trail well.
A day before the actual run, you may go and check out the trail from the outskirts. Observe the other runners and try to grasp their way of dealing with obstacles in the run. Imagine yourself at their place, notice the grey areas of the trail, and observe the areas where they changed their speeds. It would help in building your confidence and prepare you mentally for the upcoming sparky adventure.
2. Prepare your gears and accessories.
Introduce yourself with some trail running basics before landing on the surface. Begin with the most important one, the shoes. Trail Running Shoes are obviously different from the ones with whom you mapped the roads. They do not have high heels which might disturb your balance when running with a high speed. They are usually made of hard materials and have some extra coating to bear the wear and tear. With their low profile, the trail running shoes act as a savior for your feet.
Other must-have things for your trail wayfaring include sunglasses to fight the sun, hat- to bluff the low lying bushes and bug sprays- to shield your from insect bites.
3. Have a checklist
Before heading out read the weather. If it's hot outside, don't forget to take some fluids with you, energy drinks are not a bad option to complement water. Tackling the trails will be more fun if you accompany some basic resources with you. Don't forget a map, some eateries, and since the trail could last till late evening, carry a headlamp as well. A sling bag would easily work to carry all the basic stuffs.
You may get your energy drink at : https://www.pttoutdoor.com/product-category/high5/
4. Safety first
There are steep possibilities of taking a wrong turn and landing in an unknown area when you are running in the woods. Plan your safety and, try to find a companion like a friend or another runner. If that's not possible, carry a GPS enabled the mobile phone to share your live location with your known ones. There are many latest safety applications that smartphones come with these days; you can utilize any of those to be on the safer side.
5. Slow down: you won't lose.
While running, don't be rough on yourself by trying to match your road running pace on the terrain. Remember that you are not on the road and the trail run might exhaust you more, giving you a daring experience. Don't run fast just for the sake of running, slow down and measure your trail by time, not distance. It is one of the most critical trails running basics you should keep in mind as a beginner.
6. Scan with your eyes.
While running, you need to keep the momentum going and adjust it according to the coming uncertain moments. Keep your eyes wide open, scan the area in front of you and keep your mind prepared to deal with the forthcoming challenges. Blame it on the treacherous path and rocks, the changes of tripping and falling are not likely to be in your favor.
Some change in speed, slight turns, and avoiding the water patch could be some of the important decisions you need to make your way up for the trail run
7. Plan the pace.
Unlike the roads, trails are natural and raw in their flow. On the one hand, it ensures you a bold and exciting experience; while the other, it asks for a maintained pace. The terrain isn't going to remain the same throughout; hence you need to adjust your pace accordingly. Sometimes obstacles will force you to slow down; you need to adhere to it rather than trying to jump over them to maintain the consistency in speed. Slow down while climbing the hills walk to make things easier, and pace up when it gets a bit normal.
8. Punctuality would help.
Trailing can take a lot of time in the beginning since you are yet to adopt the terrain and directions. If you have planned to leave at 8AM, try to leave 15-20 minutes earlier. Just don't take trail running for granted, keep some extra time with you and be flexible as there are high chances of you taking longer to come back.
9. Maintain the body balance.
Warm up a bit to keep the momentum in check before starting your run. Take short and quick steps initially and use your hands when climbing up a hill. Wide elbows would help when the trail is rocky and has tree roots. You may also have to lift your feet while running & walking more than what you did while running on the roads. Since the trail path would have some hurdles lying on the very surface and the branches on the strides, you may need to keep your hands pumped and moving.
10. Rest and recover.
Don't play with what helps you play. Your body is precious; don't torture it while trying to prove your strength. Let it recover and avoid going for intense workout sessions after the Trail. Surely, Trailing would be exciting but in that excitement don't forget to give your body enough rest. Begin trail running once a week and then later make it a bit more frequent.
Trail running gives you an electrifying experience while continuously keeping you engaged with nature. You might get many challenges as a beginner, but the thrilling exposure will surely give you the motivation to embrace them all. Also, keep these top trail running tips in your mind to slim out the chances of any unwanted event. We hope these tips help you endure your trail run experience!