MMX Metabolix Whey Protein gets enough protein in your diet to reach peak performance is tough. Here's where a good quality whey protein supplement like Metabolix Whey comes in. Packed with 27 g of muscle-building protein comes in. Throw that in with some additional digestive enzymes. The best thing about this whey, it is SUPER DELICIOUS!
We know protein is extremely important in the diet to maintain our body figure. It's not just for men but also for superwomen out there! Why do females need to take whey protein?
MMX Metabolix Whey Protein Features :
27 gram highest quality protein
Amazing taste
5g BCAA for muscle recovery
No protein spiking!
Ultimate muscle-building whey
6 LBS
Flavor: Chocolate
MMX Metabolix Whey Protein recommended for females. HERE'S WHY!
Rock-solid muscle gain
Get fit, not fat!
Superfast recovery
Incredible taste (no more medicine taste!)
Fat loss
Hunger control (Focus on quality food girls)
Build muscle (Don't worry to get buff like a male)
Muscle recovery
MMX Metabolix Whey Protein REVEALED THE SECRET!
ISOLATE WHYE – the purest form of whey protein, promote weight loss as well as build muscle
HYDROLYSATE WHYE – premium whet protein type that easier to absorb to build lean muscle
LACTASE – enzyme breaks down lactose and tolerates milk to prevent lactose intolerance including cramps, diarrhea, and gas
BCAAs – promote faster muscle recovery and maintain muscle
Package includes: 1 x MMX Metabolix Whey Protein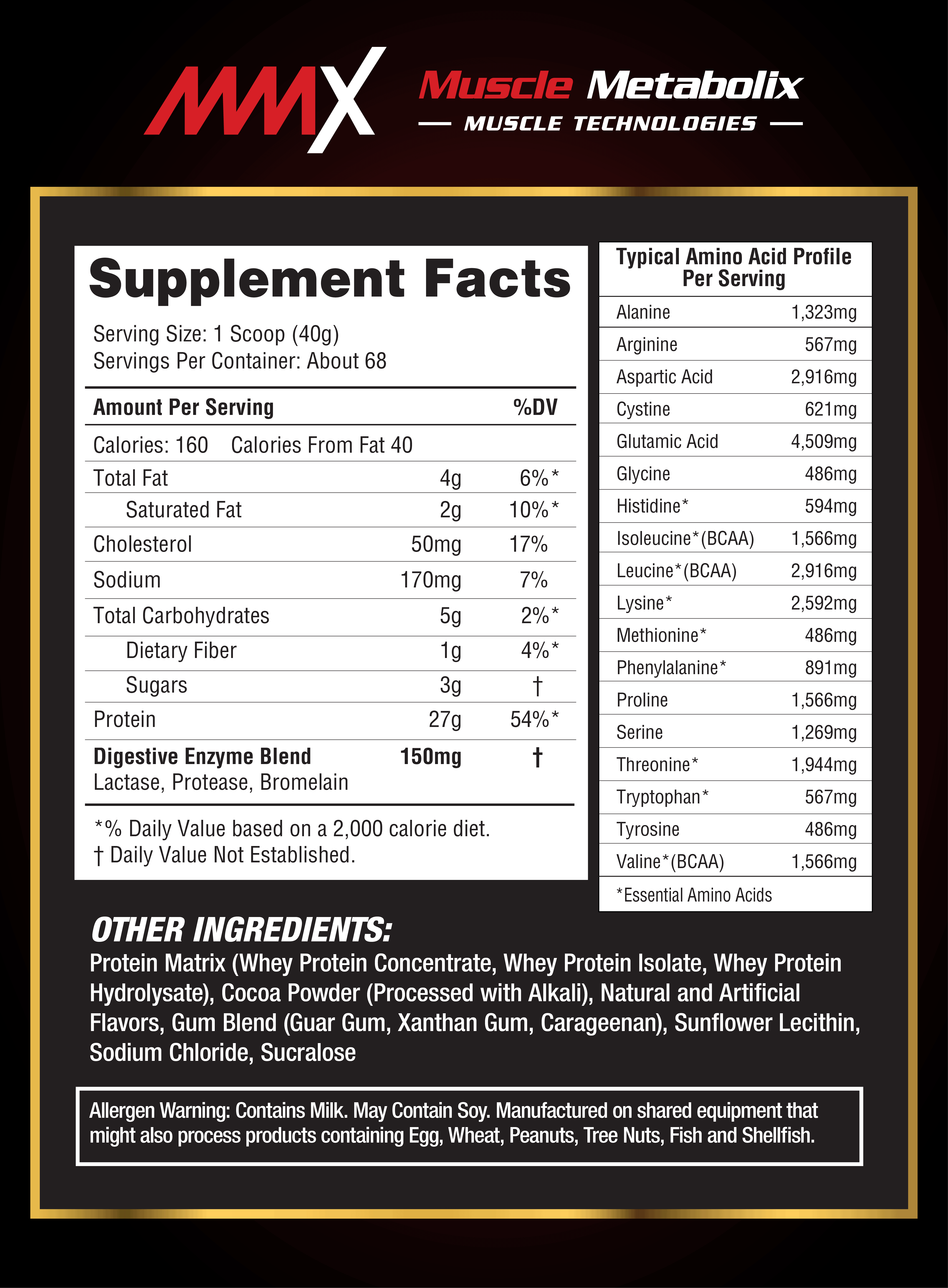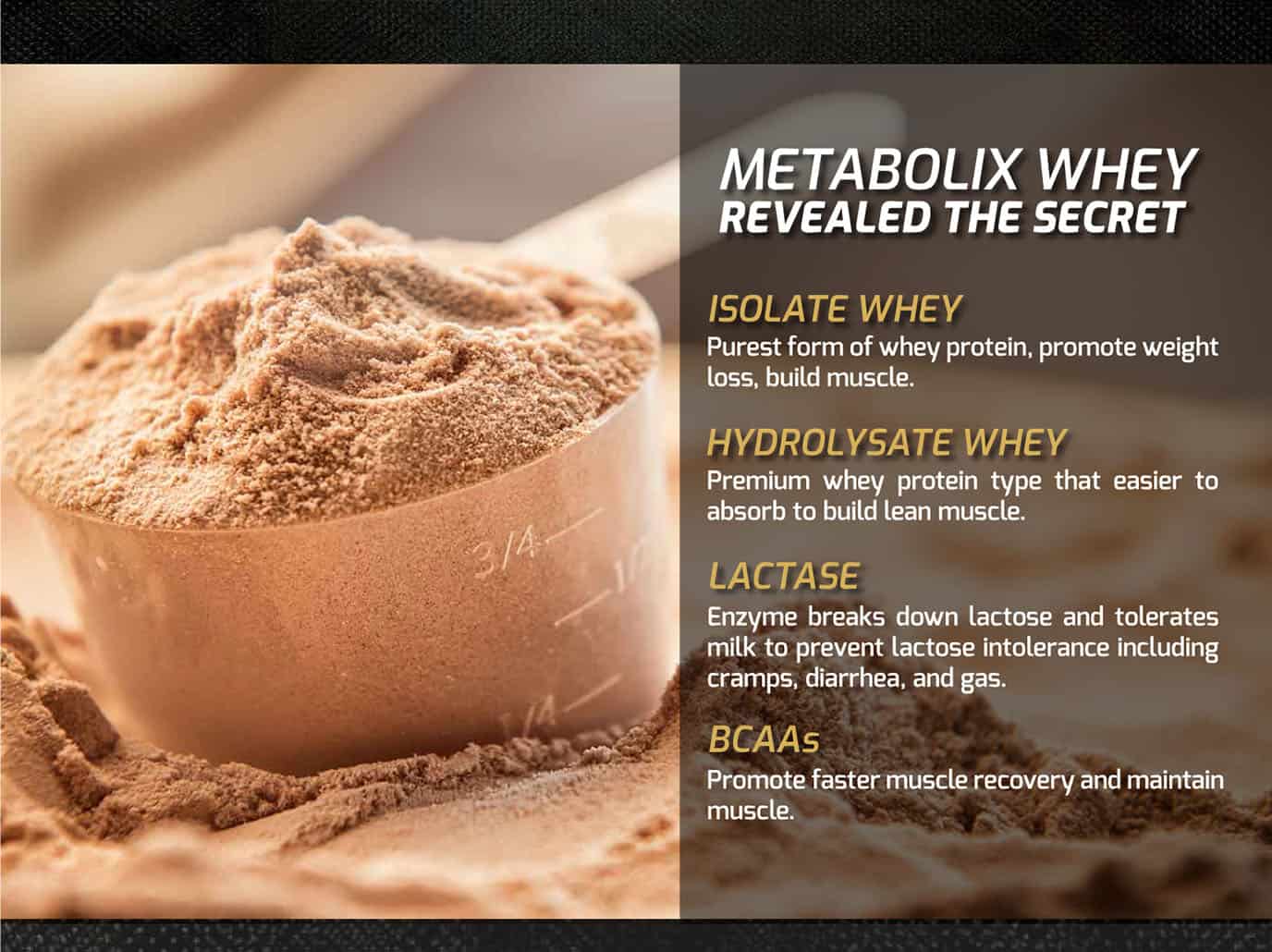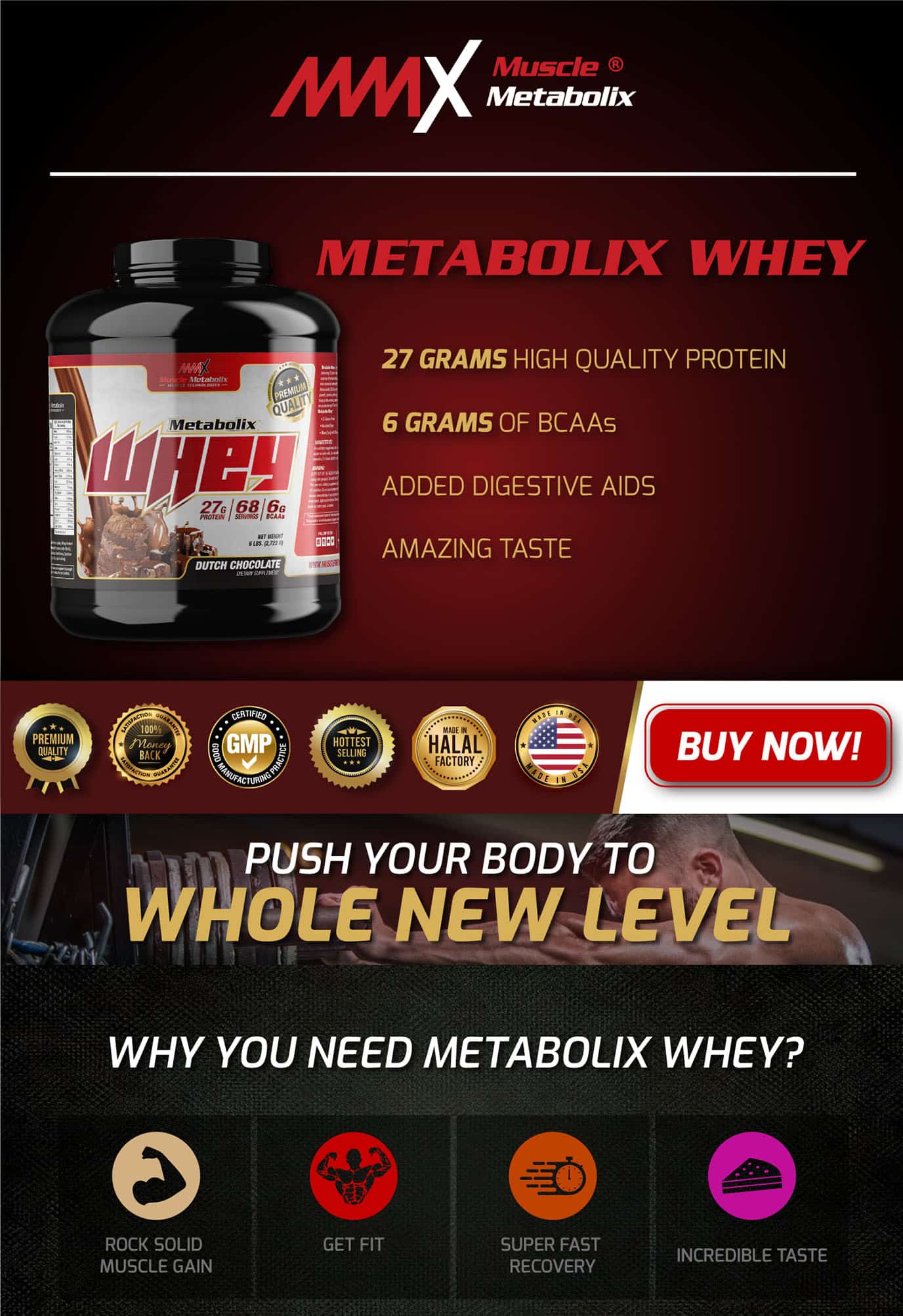 FAQ
1. What makes MMX Metabolix Whey so powerful?
The ingredients of course. But not just any old ingredients. Far from it. They're all-natural, carefully researched, and selected for their muscle building, fat burning, and energy-boosting properties. MMX Metabolix Whey is manufactured to the highest quality standards in the USA in FDA, cGMP, and Halal certified facilities.
2. What ingredients in MMX Metabolix Whey?
MMX Metabolix Whey contains whey protein concentrate, whey protein isolate, pea protein isolate, and ultra-fast digesting hydrolyzed whey protein. No inferior, hard-to-digest, or hard-to-absorb proteins used here. And no fillers or waste either. Simply 27 grams of the highest quality protein!
Warnings
Check with a qualified healthcare professional before taking this product. Do not use if you are pregnant, nursing, under the age of 18, have any known medical conditions, and/or if you are taking any prescription or over-the-counter medication. Do not exceed the recommended dose. To avoid sleepiness, do not consume within 6 hours before bedtime. Discontinue use and contact a healthcare professional immediately if you experience rapid heartbeat, dizziness, severe headache, or shortness of breath. KEEP OUT OF REACH OF CHILDREN.