Introducing the HIKARI Portable Power Station – your supercharger and ultimate companion for a better outdoor experience. 
An incredibly turbocharged solution for keeping your hard hustle business on the roll!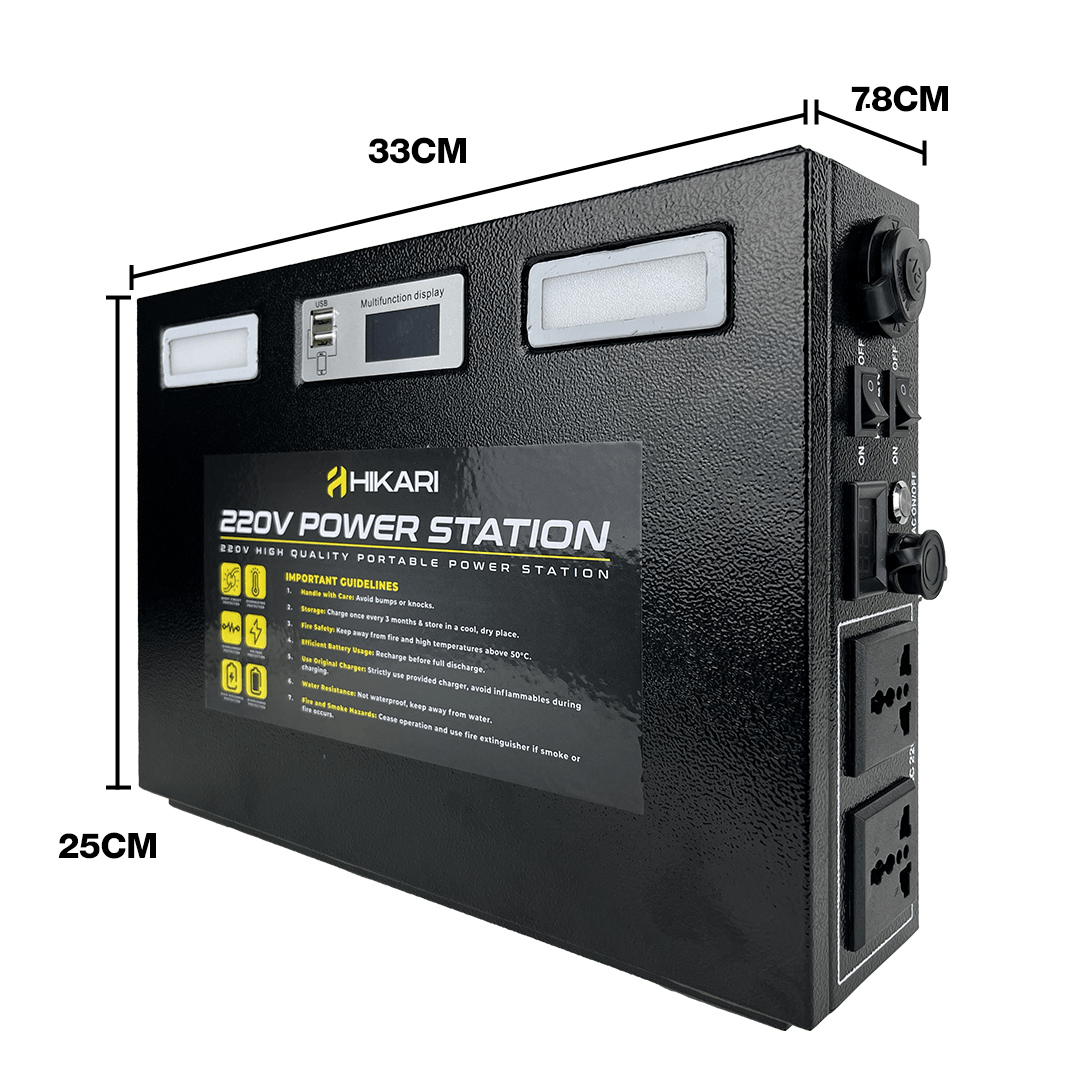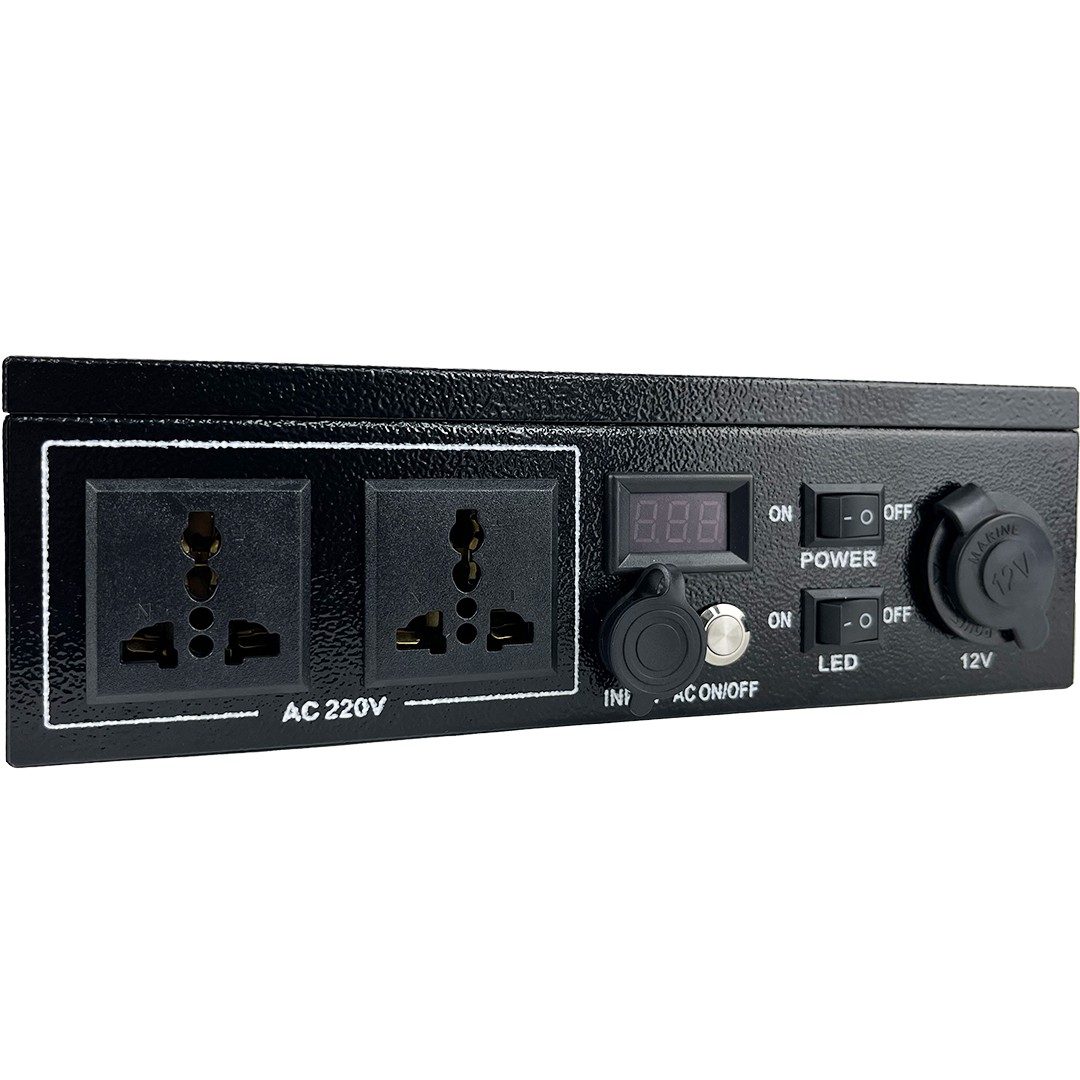 Battery Domination. With its massive Built-in 18650 lithium batteries, ensuring longevity and well sustained energy supply performance. Small gadgets are good, but performance-focused gadgets are better. 
Complete Charging In Your Hands. Much often you will receive the "low battery" notification will pop up at inconvenient times. Eliminate it by energizing your devices with multiple ports and most importantly with the versatile Type-C interface. 
Continue to dodge these battery-hungry appliances and devices with the battery capacity of 360Wh. 
For Small-Business & Side-Hustles. You are full of energy. Now add this ongoing energy for your high-powered electronics. Blenders, grills, and even neon signs at your bustling burger store or a well-refreshing coffee stall without the paranoid of running out of electricity. 
Round it up again. Type-C interface is great and now it is offering a multitude of charging options, a sleek and smooth designed lifesaver is your much needed backup buddy you never knew you needed. 
Black-Belt in Lightweight and Compact. Experience the freedom of carrying the heavy-performance packed power station with a mere 4.7kg, wherever the action takes you – from your store's front yard to the great outdoors.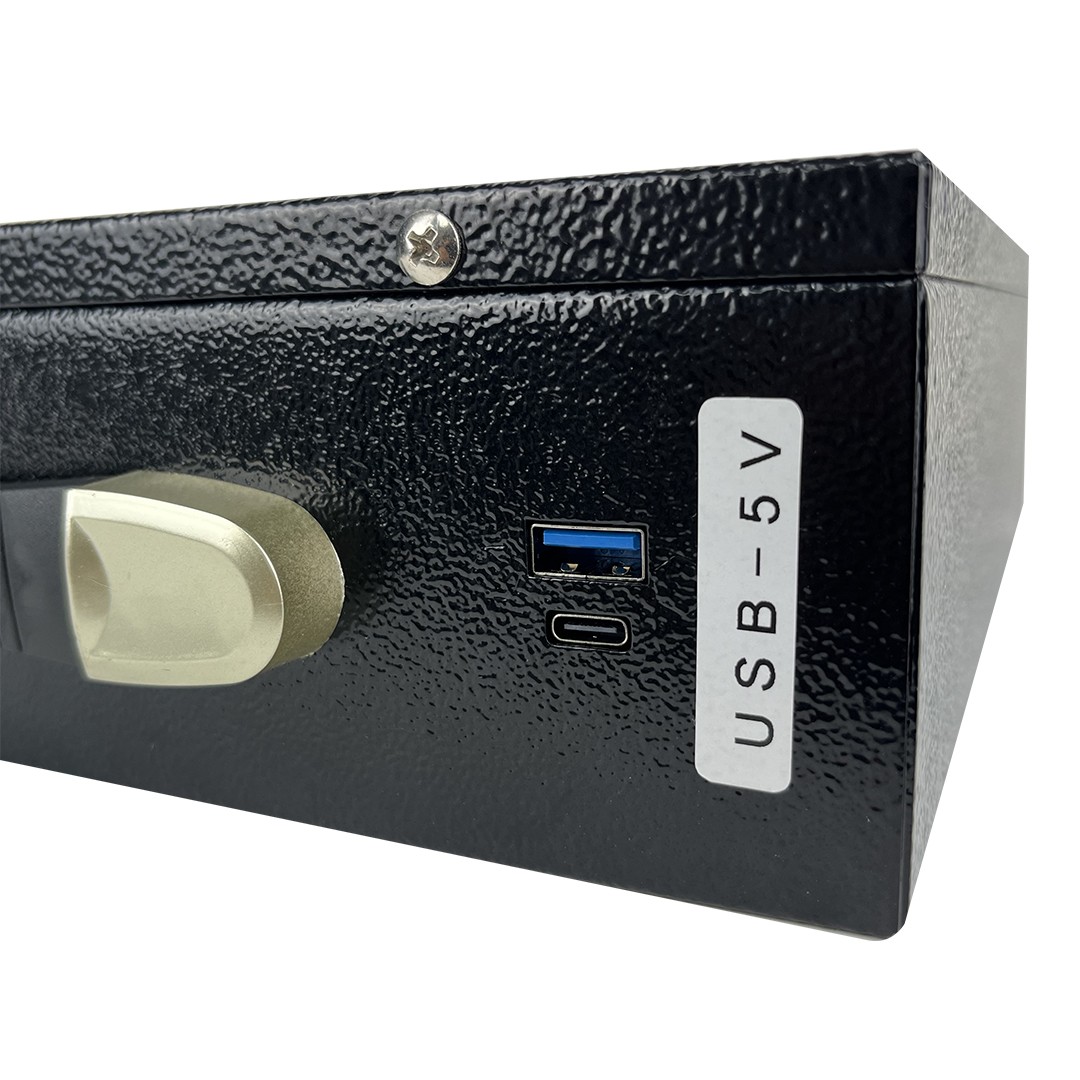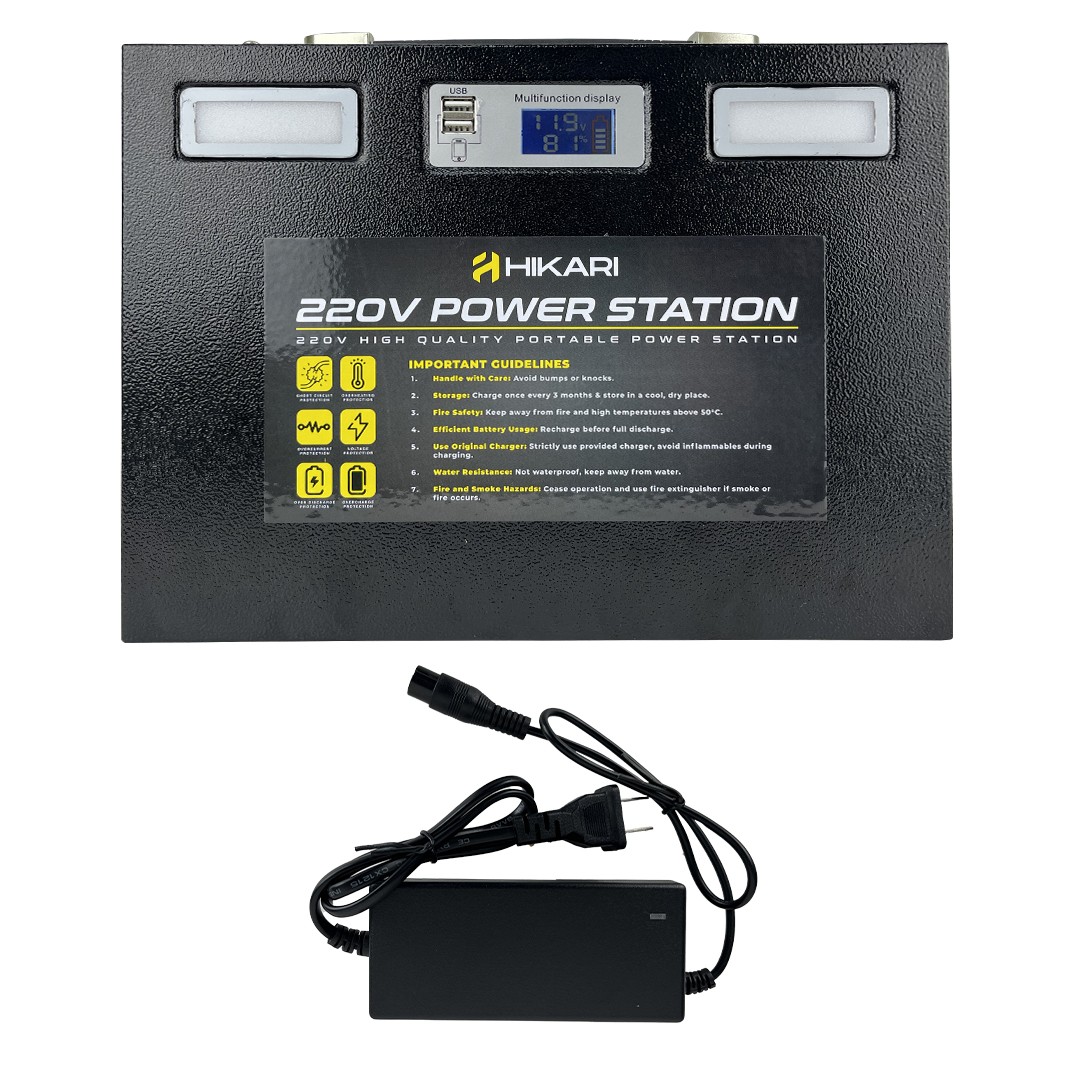 Battery Capacity: 360Wh (3.7V 90000mAh / 120000mAh / 150000mAh)
Usage time (hours) = (Capacity (Wh) x Efficiency) / Power Consumption (W) – EG: (360 x 0.8) / 40 = appx. 7 hours
**Keep in mind that this is just an estimate and the actual usage time can vary depending on other factors such as temperature and the age of the battery
Package includes:
1 x HIKARI Portable Power Station
1 x 12V/5A Wall Power Adapter (Charger)
1 x Manual
HIKARI Portable Power Station Features and Specifications
2 x 2.0 USB Output port: 5V2 4A
1 x 3.0 USB port (1 x Type-C)
2 x LED lights with switches for ON/OFF
2 x AC output: 220V/50Hz 650W (max)
1 x Charging input/DC Output
1 x Main power switch
DC output: DC 12V10A (max)
1 x 12VDC output
1 x Digital Voltage display
1 x 220V AC output switch
Mode charging: AC Adapter Charger
Size: 25 x 33 x 7.8cm
Supports: Short circuit and Overcurrent protection, Overheating protection, Voltage protection, Over-charged/discharged protection
Battery Type: Built-in 18650 lithium batteries
USB Output: 5V/2.4A
Operating Temperature: -10°C – 50°C
Input Recharging: Adapter DC12V5A
Product weight: 3.8kg (90000mah), 4.05kg (120000mah, 150000mah)
Volumetric weight: 4.7kg
taking care of the HIKARI Portable Power Station
Please handle the product with care, do not bump or knock it.
When the product is not in use, please charge it once within 3 months and store it in a cool and dry place.
When using this product, please keep away from fire source. Do not use it in high temperature and humid environment above 50C.
In order to prolong the service life of the battery and improve the efficiency, do not wait for the battery to be fully discharged before recharging.
When charging this product, please use the original charger equipped with this machine. It is strictly forbidden to use other chargers. Please keep away from inflammables when charging to avoid accidents.
This product is not waterproof. Do not let water enter the machine. In case of smoke and fire during use, the use of fire extinguisher shall be stopped immediately to avoid accidents.
Product information and Warranty Details
There may be slight size deviations (1-3CM) due to manual measurement, different measuring methods, and tools
The picture may not reflect the actual color of the item because of different photographing light, angle, and display monitor
Warranty: 12 months (If you are not sure if your item/appliances will work, please consult with us first before placing your order. We will try our best to assist you and give you advise. Because once package is unsealed, it is unable to be returned)
Medical devices need to try only know whether can power up, like oxygen concentrator
The motherboard and battery are covered by the 12-month warranty. The charger has a 6-month warranty. However, if the damage is caused by human error or water, the warranty will not be applicable