The FLEX Power Workout Set is the new powerful set that contained 3 different kinds of exercise tools for your workout at home session. You no longer needed to think more and wasting your time searching for which set you needed right now. We got you covered! With The FLEX Power Workout Set, you will empower your muscle on both leg and hip. For a better healthy life and movement! Moreover, The FLEX Power Workout Set is the new trend that we all muscle builder or a gymnast use when we can't go out to our favorite gym. But worry not that you can always do it at home now!
The FLEX Power Workout Set includes :
1 x TBF Leg & Hip Trainer Equipment
1 x Sanctband Active Resistive Band – Amber
1 x TBF Exercise Yoga Mat – Green
1. TBF Leg & Hip Trainer Equipment Features:
Using PVC material, bold springs, thicker foam, soft and comfortable, absorbent and strong performance
Slimming shaping combo easily
Stovepipe legs pulley, your fitness is an essential thing
With a thin arm, thigh fat reduction for a long-term use
Suitable for women legs equipment
Instructions:
First, two feet inside, left (right) hand grip, chest, abdomen, do telescopic action. Continuous action many times until the arm sour date.
Second, a thoracotomy chest tight fit chest collar clavicle at the left (right) hand clenched the other handle, chest abdomen, left (right) hand from outside to shrink in, open after a pause to restore.
Third, the upper body sit upright, legs flat, his hands supporting the waist, breast augmentation two handles close to the inside of the thigh, and then slowly inward compression legs, pause and restore open
2. Resistive Band Amber Features:
Resistive Band Amber: 15cm (w) x 2.5m (L)

Accessory: Door Anchor for effective upper body exercise

Body tone and Firmness

Muscle Strengthening

Improve Balance

A safe and effective form of strength training

Materials:

 Natural Latex

Stay active for your physical and mental well-being
Product Safety Precautions: 
Do not use the resistant bands on uneven or rough surfaces such as tar road or sandy field. 

Do not attach, hook or loop the resistant band over any sharp-edged surfaces such as pole or pillar. 

Check for wear (breaks, white areas, cuts, tears, holes, nicks) to avoid your band breaking during an exercise. 

Check that it is secured in place so that it doesn't come unhooked as you are exercising. Attempt to pull the anchored resistant band to ensure that it's safe to withstand the pull force. 

Sanctband Active bands are made from natural latex which may cause allergic reactions. 

Be careful with the exercises at head height! Keep away from eyes, the band could slip out of hand or holder, and snap in the face!

Do not overstretch Sanctband | Sanctband Active (F≥200%), do not create too much tension. Choose the band that matches your physical condition and muscle strength.
Product Care & Storage Advice:
Do not store outdoors. Store bands away from direct sunlight and heat. 

Avoid storing resistant bands alongside sharp objects. 

Clean resistant bands by wiping using a damp clean cloth to free it from dirt or particles. 

Be sure to regularly check the general condition of your resistant bands. If you notice a crack or a snag, stop using the product and replace it. 
3. TBF Exercise Yoga Mat – Green Features:
Non-toxic, odorless & eco friendly
Water-resistant and easy to clean
Soft material provides optimal grip
6mm thickness offers the most comfortable experience of excellent cushioning
Size : 183cm * 61cm * 0.6cm
Non-slip and super anti-tear layer with a creative triple-layer design that adds anti-tear grids to the middle layer for a long-life usage
Horizontal guideline to keep the balance of hands and feet in a vertical position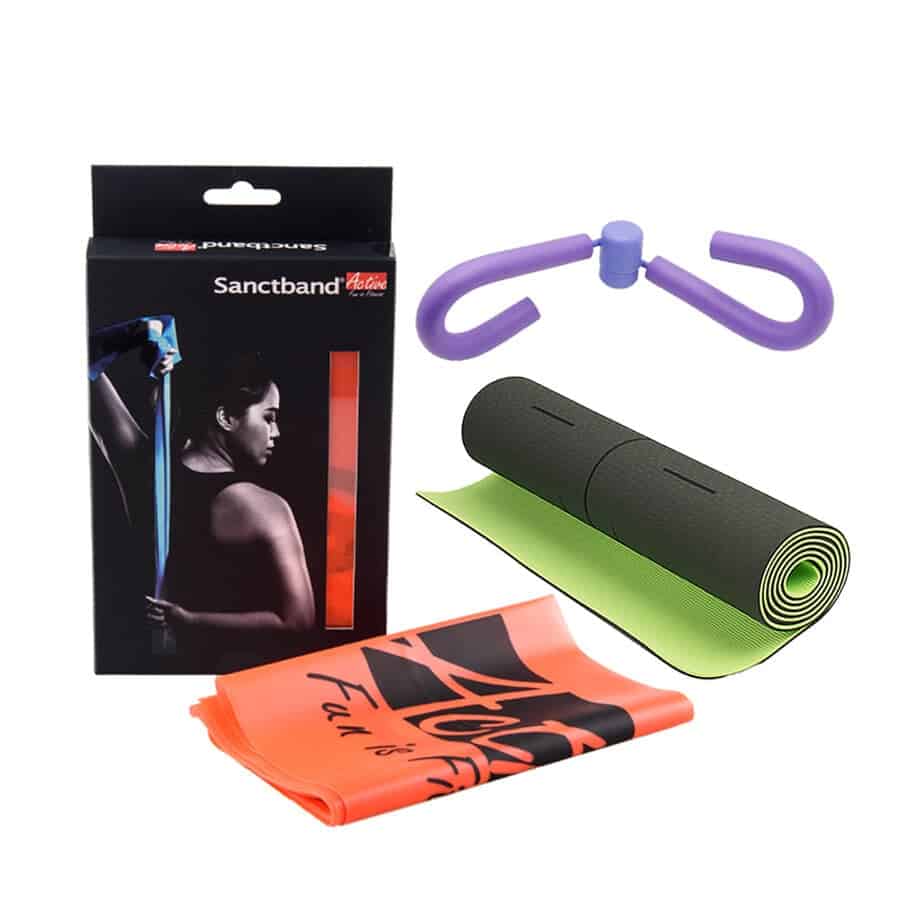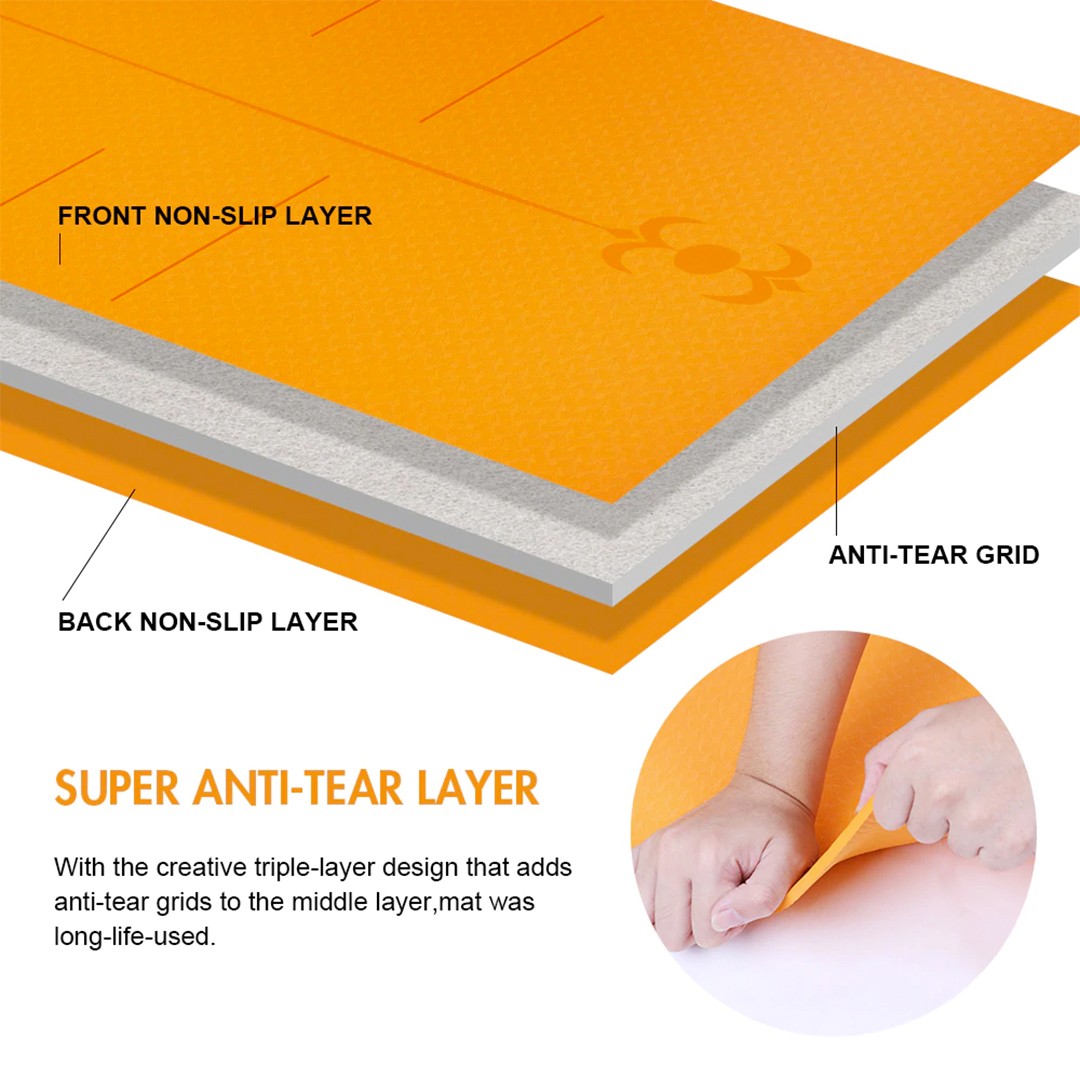 Notes:
1. There may be slight size deviations (1-3CM) due to manual measurement, different measuring methods, and tools
2. The picture may not reflect the actual color of the item because of different photographing light, angle, and display monitor