Steigen Full Length Socks are the Solution for Empowering Comfort!
Steigen Full Length running socks are designed specifically to meet the needs of professional athletes. It is designed by athletes who understand what is required in a high-performance garment. Use these socks to enhance your performance, inspire and assist in rising to the pinnacle of every challenge and become the champion that you have always dreamed of.
The Benefits of Steigen Full Length Socks
Athletic or Running Socks are an accessory for comfort – the less you feel them the better. Steigen running socks are thin which creates minimal space between the shoe and your foot. This then leads to less movement in the shoe and subsequently less friction/heat. Steigen Running Socks are designed to create an environment in which blisters are less likely to form.
They are designed to give the wearer a more responsive feeling from foot and shoe. You will definitely feel that you are not wearing socks at all with Steigen running socks. As the saying goes, the less you feel them, the better you'll feel. You will definitely stop getting all those annoying blisters that hurt and these Steigen running socks will guarantee a more responsive feeling from foot and shoe.
Steigen Full Length Socks Features :
Forefoot pad for comfort and durability
Arch supports
Lightweight fabric for fast moisture transfer and breathability
Microfiber nylon (80%) with Lycra (20%) for a form fit
Airflow top mesh
Super flat toe seam for superior comfort
Ankle crease reduction channels
Greater control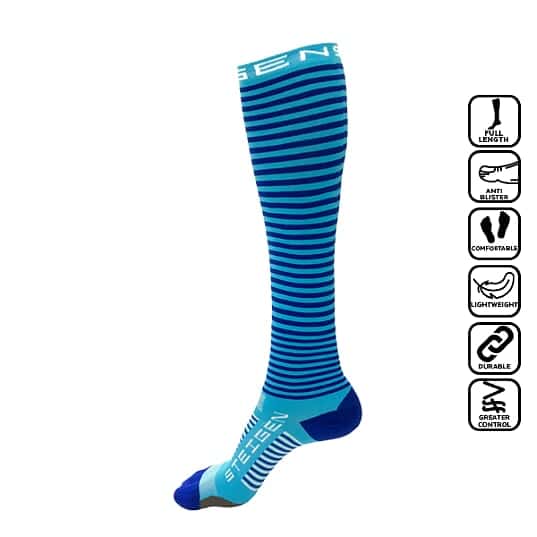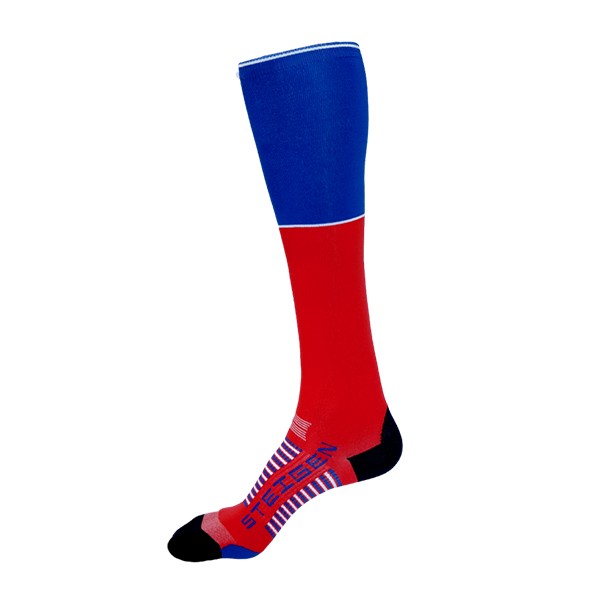 Tags: steigen, steigen malaysia, steigen socks malaysia, steigen socks reviews