Sanctband Active Exercise Mat Features:
Why wait when you can pick this SANCTBAND ACTIVE Exercise Mat at a wallet-friendly price in PTTOutdoor. The thinking goes, yoga support weight loss and quality sleep, and this device are a must-have to add effectiveness to your yoga routine. As a trusted distributor for this brand, we as PTTOutdoor can truly say it's a staple to get in shape. The unique non-slip feature attracts women.
Wanna do some exercises and/or yoga but the floor is just making things difficult? Then you should probably get an exercise mat. And what better way to do so, than with the Sanctband Active Exercise Mat? The ladies really love this mat! Here's why: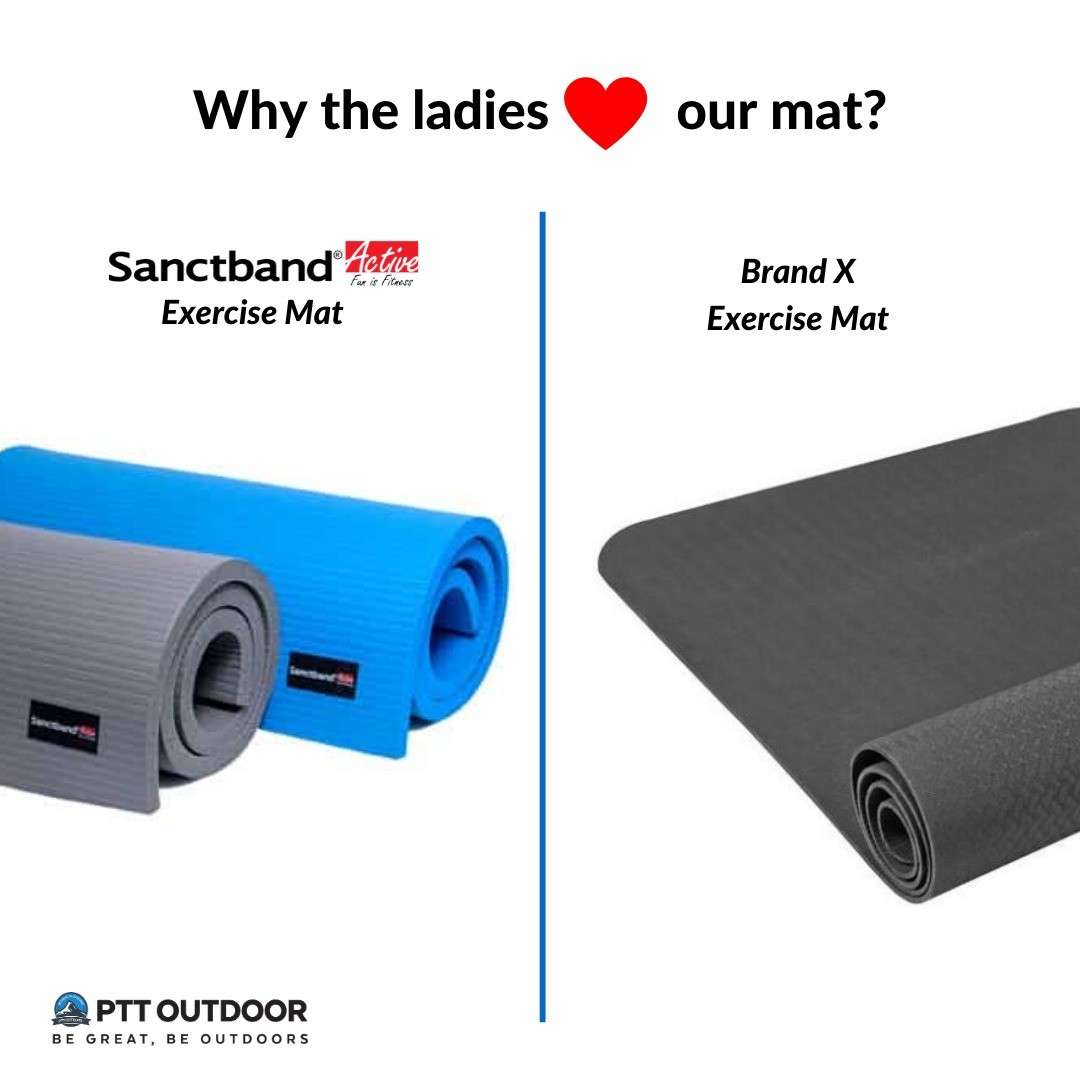 It's light and so easy to carry. Plus, it comes with a bag to make things even easier!
With 2 sizes and thicknesses to choose from, you get to choose according to your preference!
The exercise mat doesn't irritate your skin after long use
It's highly resistant to chemicals, oils & extreme temperatures
It got a better non-slip effect
PTTOutdoor's Sanctband Exercise Mat has excellent compression levels
Package includes: 1 x SANCTBAND ACTIVE Exercise Mat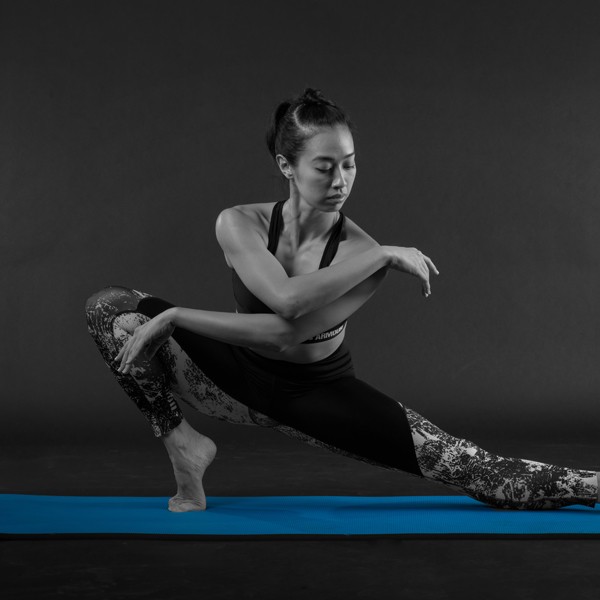 Product Safety Precautions: 
Do not use the exercise mat on uneven or rough surfaces such as tar road or sandy field.
Do not attach, hook or loop the exercise mat over any sharp-edged surfaces such as pole or pillar.
Check for wear (breaks, white areas, cuts, tears, holes, nicks) to avoid your mat breaking during an exercise.
Check that it is secured in place so that it doesn't come unhooked as you are exercising. Attempt to pull the anchored exercise mat to ensure that it's safe to withstand the pull force.
Sanctband Active exercise mats are made from natural latex which may cause allergic reactions.
Be careful with the exercises at head height! Keep away from eyes, the mat
Do not overstretch PTTOutdoor's Sanctband | Sanctband Active (F≥200%), do not create too much tension. Choose the exercise mat that matches your physical condition and muscle strength.
Product Care & Storage Advice:
Do not store the exercise mat outdoors. Store mat away from direct sunlight and heat.
Avoid storing exercise mat alongside sharp objects.
Clean the exercise mat by wiping using a damp clean cloth to free it from dirt or particles.
Be sure to regularly check the general condition of your exercise mat. If you notice a crack or a snag, stop using the product and replace it.
Do contact PTTOutdoor customer support for more information regarding storing the exercise mat if you have any doubts
Tags: Exercise Mat | Exercise Mat Malaysia | Sanctband Active Malaysia | Non-Slip Exercise Mat | Exercise Mat Price Malaysia | PTTOutdoor