Sanctband Active Exercise Mat Features:
Wanna do some exercises and/or yoga but the floor is just making things difficult? Then you should probably get an exercise mat. And what better way to do so, than with the Sanctband Active Exercise Mat? The ladies really love this mat! Here's why: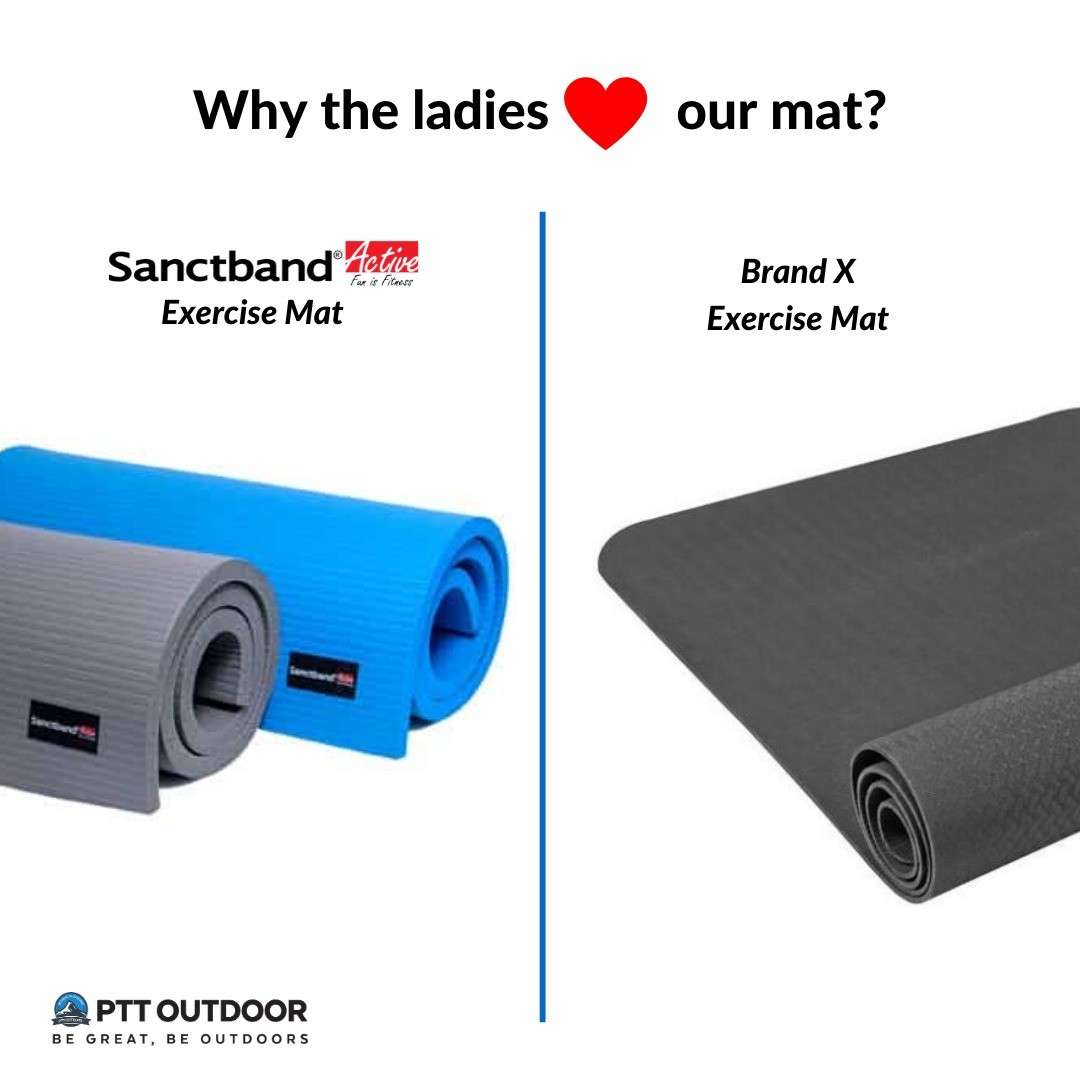 It's light and so easy to carry. Plus, it comes with a bag to make things even easier!
With 2 sizes and thickness to choose from, you get to choose according to your preference!
It doesn't irritate your skin after long use.
It's highly resistant against chemicals, oils & extreme temperatures.
It's got better non-slip effect
And it has excellent compression levels.