If you are not taking pre-workout, MMX Amino Shred helps to boost energy as your pre-workout… or Consume during a workout for better performance.. or as Post Workout Muscle recovery (Build and maintain lean mass).
The true supplement that can burn your fat while recovering your muscle. MMX Amino Shred, with 5000mg of BCAA and 1500mg of carnitine is the best combination to destroy belly fat and gain more muscles.
MMX Amino Shred Features:
Non-stimulant fat burner + amino acids
Proven 2:1:1 BCAA Ratio
Optimize muscle recovery
Stimulant free weight loss formula
Preserved lean muscle
Premium quality
30 Servings
Flavor: Green apple
PUSH YOUR BODY TO WHOLE NEW LEVEL! Why you need MMX Amino Shred?
Weight loss
Convert fat to muscle
Increase recovery
Increase endurance
MMX Amino Shred REVEALED THE SECRET!
L-CARNITINE – is an amino acid derivative that transports fatty acids into your cells to be processed for energy, as well as burn fat effectively
BCAA BLEND – 2:1:1 ration of leucine: isoleucine: valine is proven and best BCAA combination, which helps to reduces muscle fatigue, increase muscle recovery, and also aid weight loss
ACETYL-L-CARNITINE (ALCAR) – helps to improve mood, learning and boosts brainpower as well as push metabolism to burn fat and build muscle
Package includes: 1 x MMX Amino Shred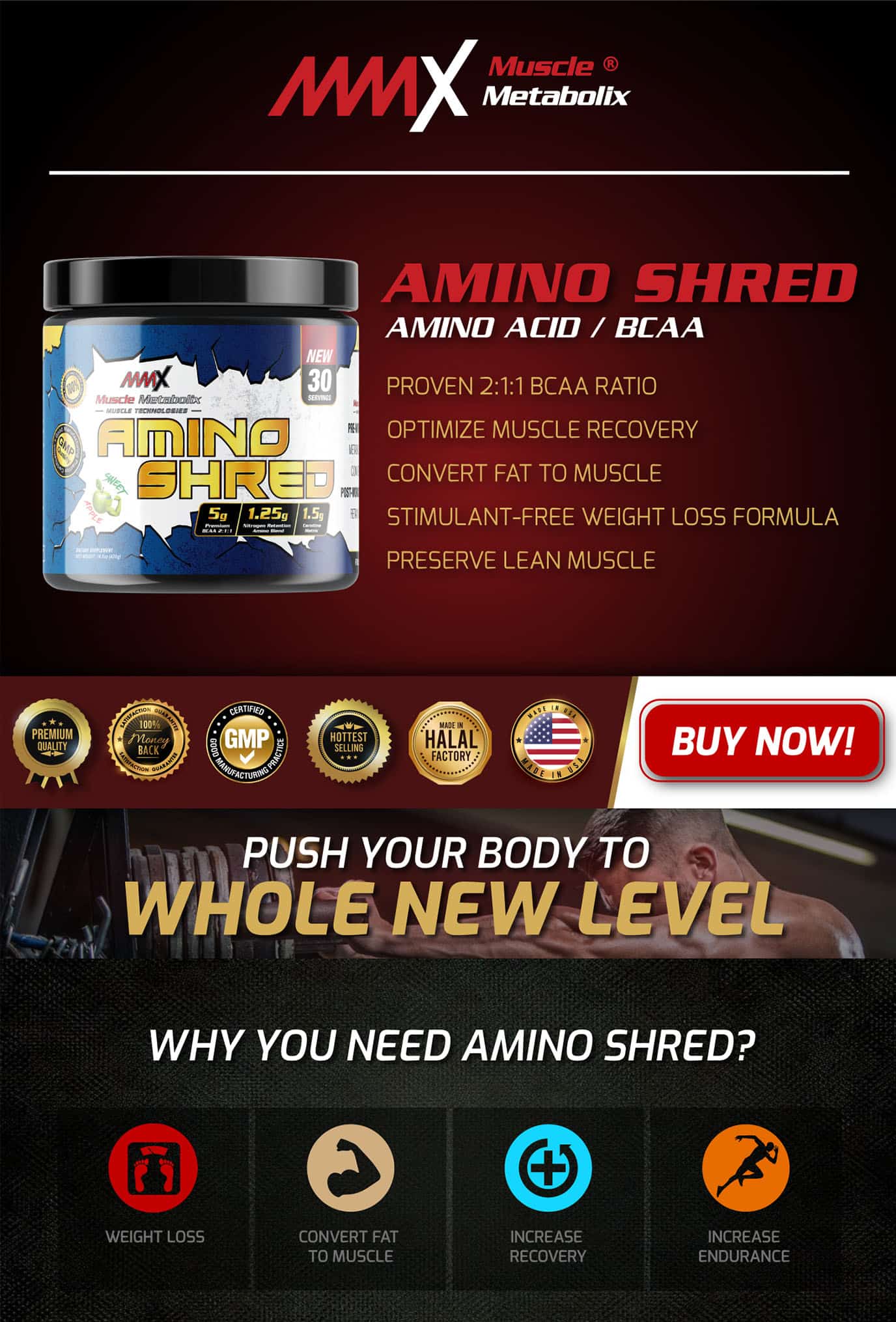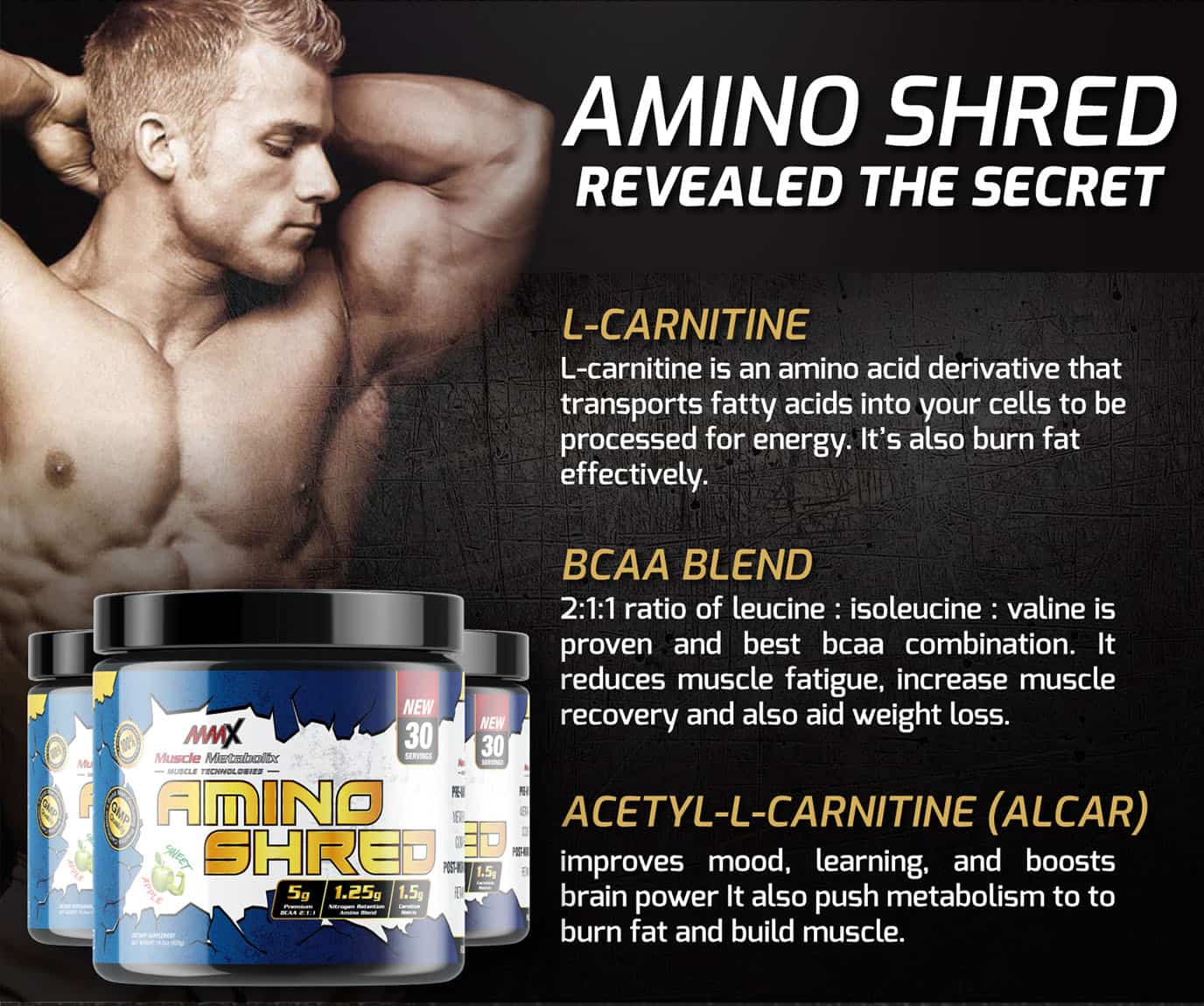 FAQ
1. When is the optimal time to use MMX Amino Shred?
You can use it any time of the day, pre-workout as well as post-workout.
Warnings
Check with a qualified healthcare professional before taking this product. Do not use if you are pregnant, nursing, under the age of 18, have any known medical conditions, and/or if you are taking any prescription or over-the-counter medication. Do not exceed the recommended dose. To avoid sleepiness, do not consume within 6 hours before bedtime. Discontinue use and contact a healthcare professional immediately if you experience rapid heartbeat, dizziness, severe headache, or shortness of breath. KEEP OUT OF REACH OF CHILDREN.