GOAL ZERO Yeti 1500x Lithium Portable Power Station the main back up system you want to have is a solar generator with a lot of power. One of the most trusted brands out there is Goal Zero, and they officially released the YETI 1500X on August 17th, 2020. The YETI 1500X is a medium-sized solar generator that utilizes its lithium-ion NMC battery to produce a 1516Wh capacity. It is capable of charging much faster than its previous models due to its 600W solar input and MPPT charge controller.
In addition to these improvements, there is also a large inverter capable of handling 2000W of continuous power and 3500W of surge power. This GOAL ZERO Yeti 1500X Lithium Portable Power Station model is also able to be paired with the application, which Goal Zero made to give users easy access to their solar generators' functions and data.
GOAL ZERO Yeti 1500X Lithium Portable Power Station Features:
No needed for gas generator.
Increased 2000W AC (3500W Surge)
Ultra-safe Lithium Battery
Three ways to charges
Recharge from the sun by connecting a compatible solar panel
Plug it into the wall. Fully recharges in 14 hours
Do not attempt to charge your Yeti Lithium from a 12V source using a regular charging cable. Doing so may cause damage to the unit.
Can use be with :
Nomad 100
Boulder 100
Boulder 100 Briefcase
Boulder 200 Briefcase  – faster charging
Recharges
Smart Phone (12 Wh): 127
Tablet (30 Wh): 51
Laptop (50 Wh): 31
POV Camera (5 Wh): 303
DSLR Camera (18 Wh): 84
Head Lamp (5 Wh): 303
Hours of Runtime:
Light-a-Life 350 (4.5 Wh): 337
Light Bulb (11 Wh): 138
TV (42″ LED) (100 Wh): 15
Pellet Grill (60 Wh): 26
Microwave (1000 Wh): 2
Portable Fridge (25 Wh): 61
Mini Fridge(35 Wh): 44
Full-Size Refrigerator (55 Wh): 28
Charge Times:
Wall Charger (5A): 14 hours
Package includes: 1 x GOAL ZERO Yeti 1500X Lithium Portable Power Station
*Note: You will only get the power station, other accessories are just for display purposes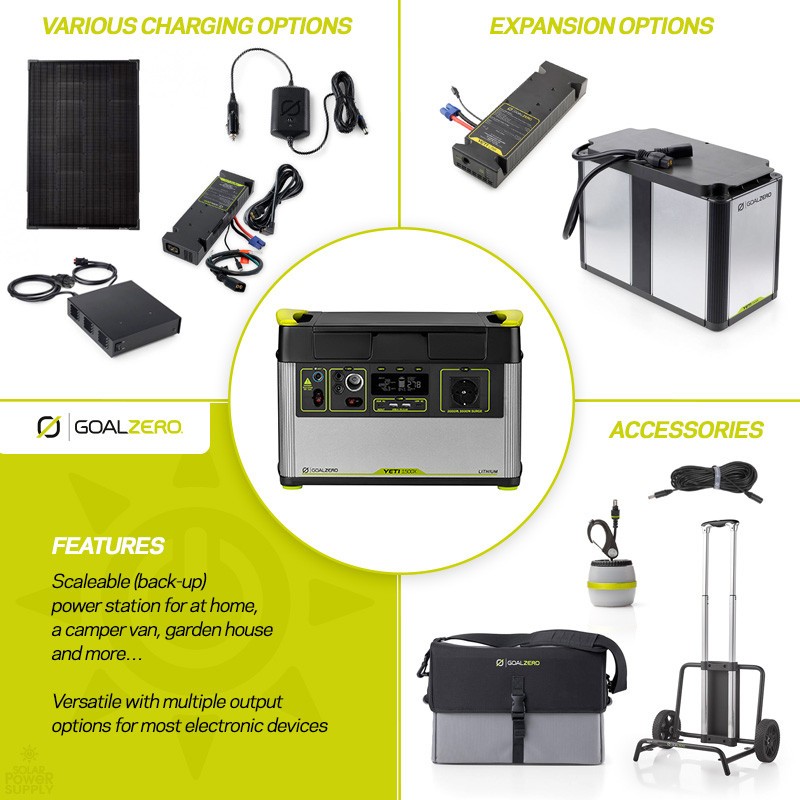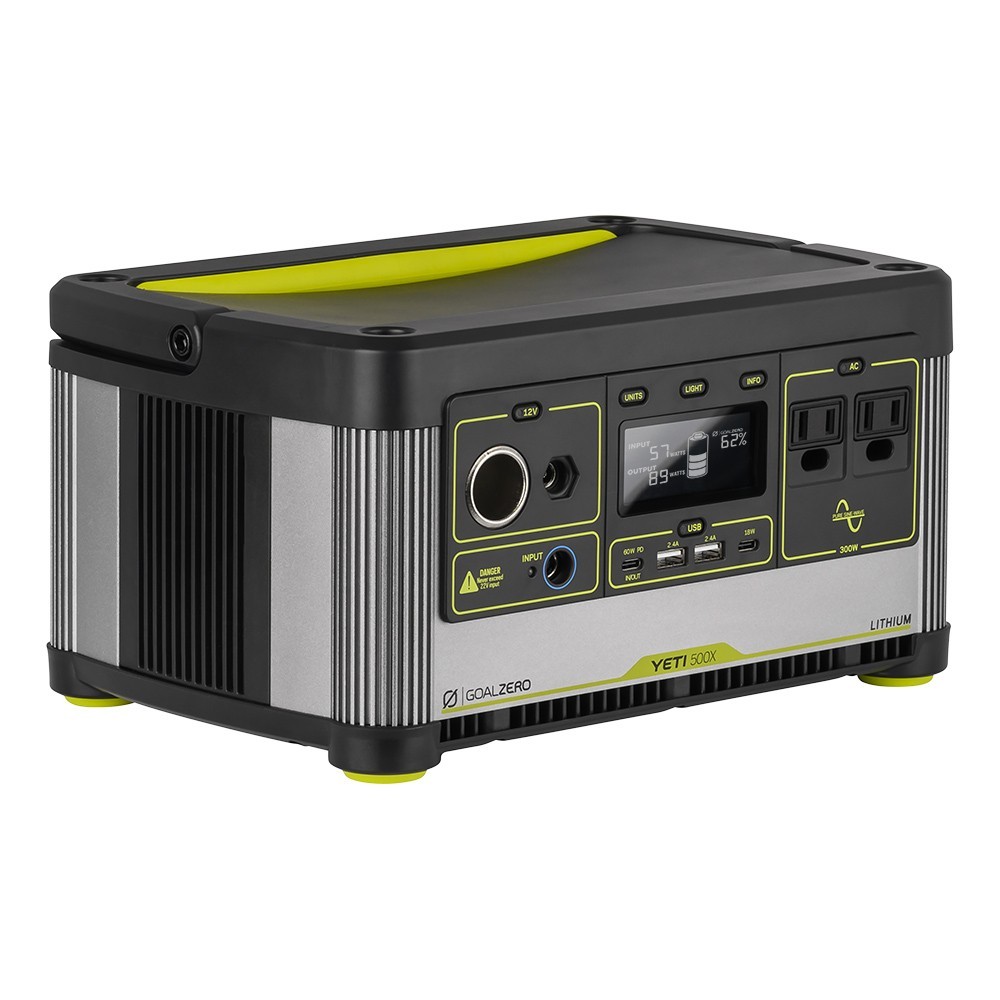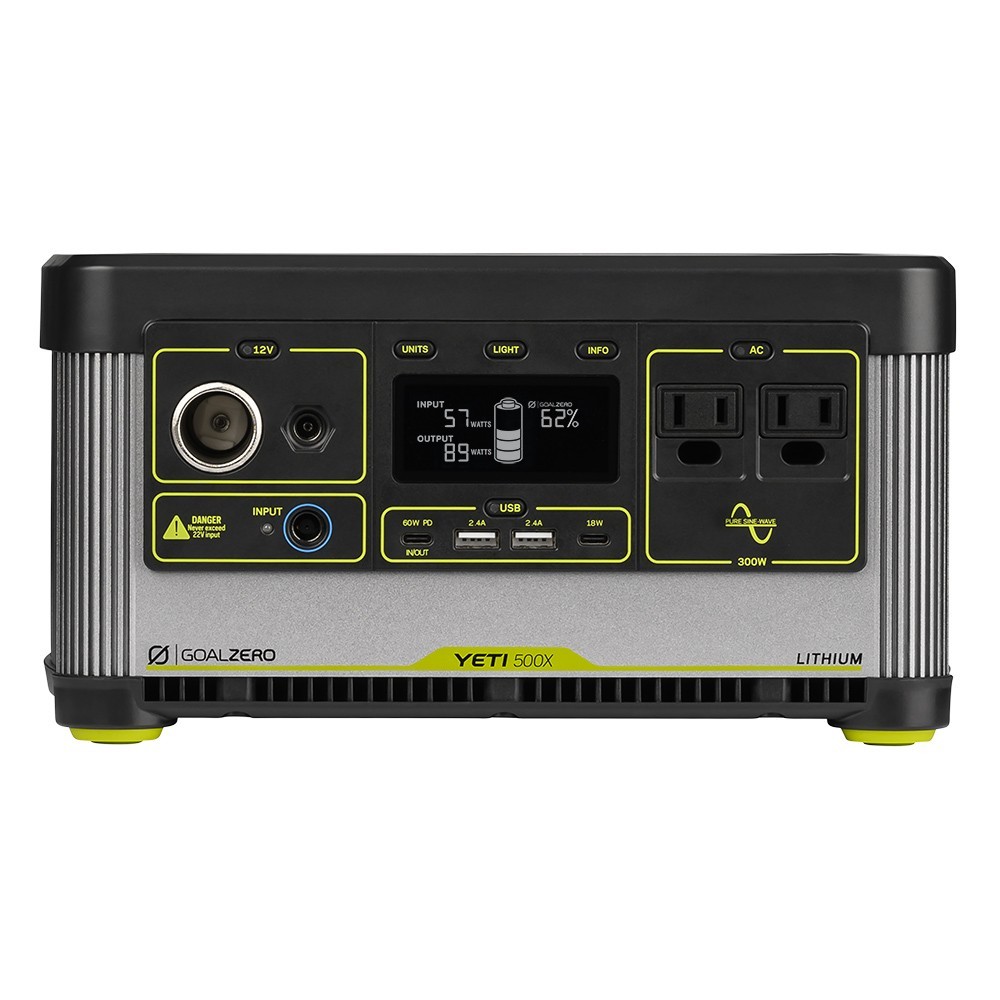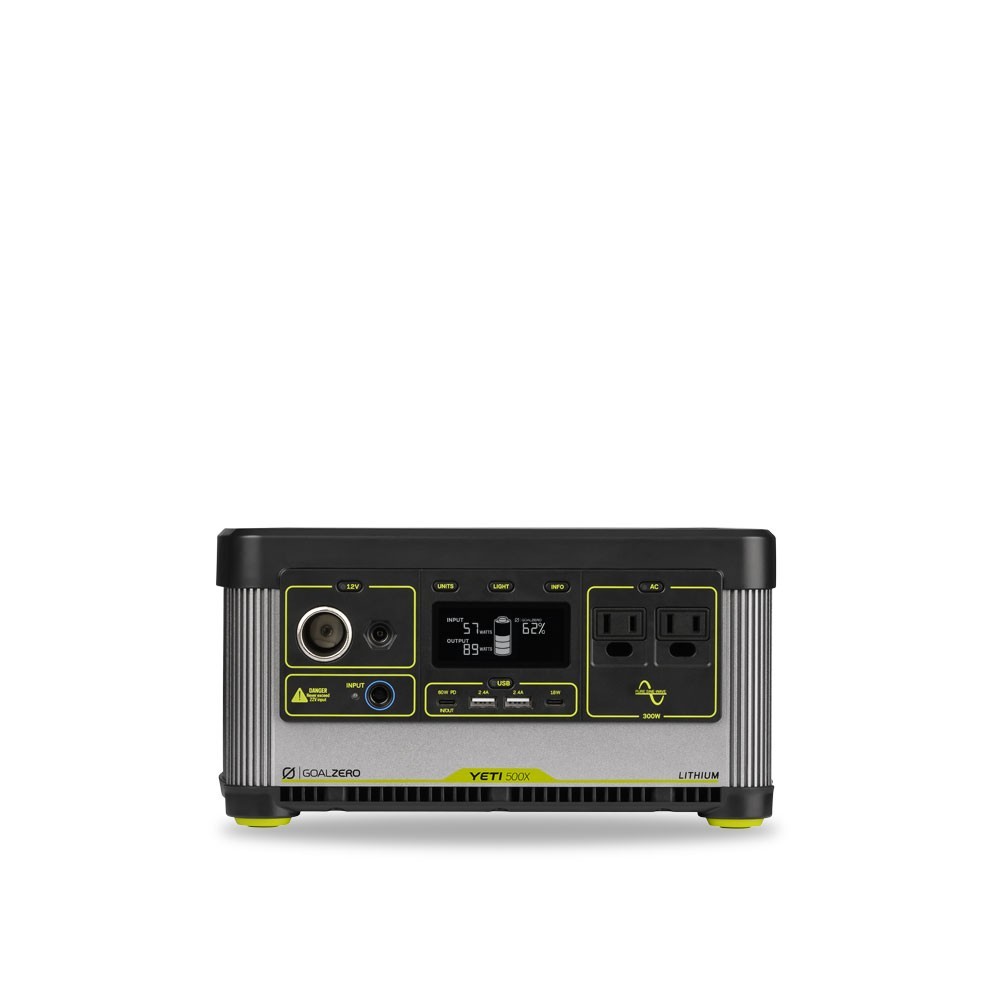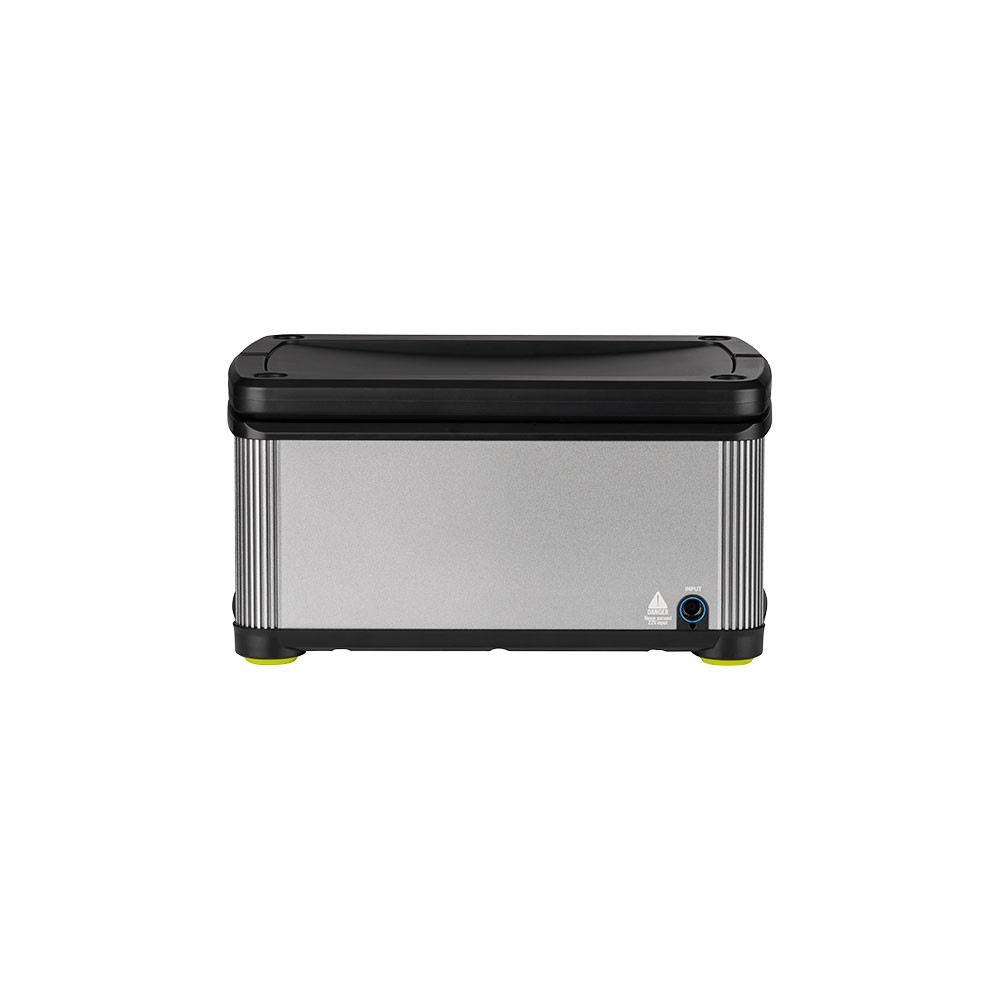 IMPORTANT NOTE : Warranty for this product is up to 12 months from the day a completed purchase has been made. An original receipt and packaging should be keep in a good condition to be able to apply for a warranty. Otherwise, your warranty will be reject and unfortunately cannot be claim.