Goal Zero Sherpa 100AC 230V Power Bank is a Sleek as well as powerful. Moreover, this Sherpa 100AC is your go-to source for versatile power while on the move. Additionally for traveler, it is approve by airline and travel ready. In addition, Goal Zero Sherpa 100AC PowerBank is equipped with innovative features like wireless charging, high-speed power delivery, and a variety of ports to power phone, tablet, camera, as well as laptop. Features :
Maximum allowable for air travel
Built-in AC inverter
Battery capacity : 25,600 mAh
Two High-Speed Power Delivery Ports
Integrated 100W AC
Wireless Charging
Interactive LED Display
Four Rugged Cables Included
Three ways to charge
Great for all type of laptops, tablets, or multiple USB powered devices
Goal Zero product with power running 230V can be direct use without any inverter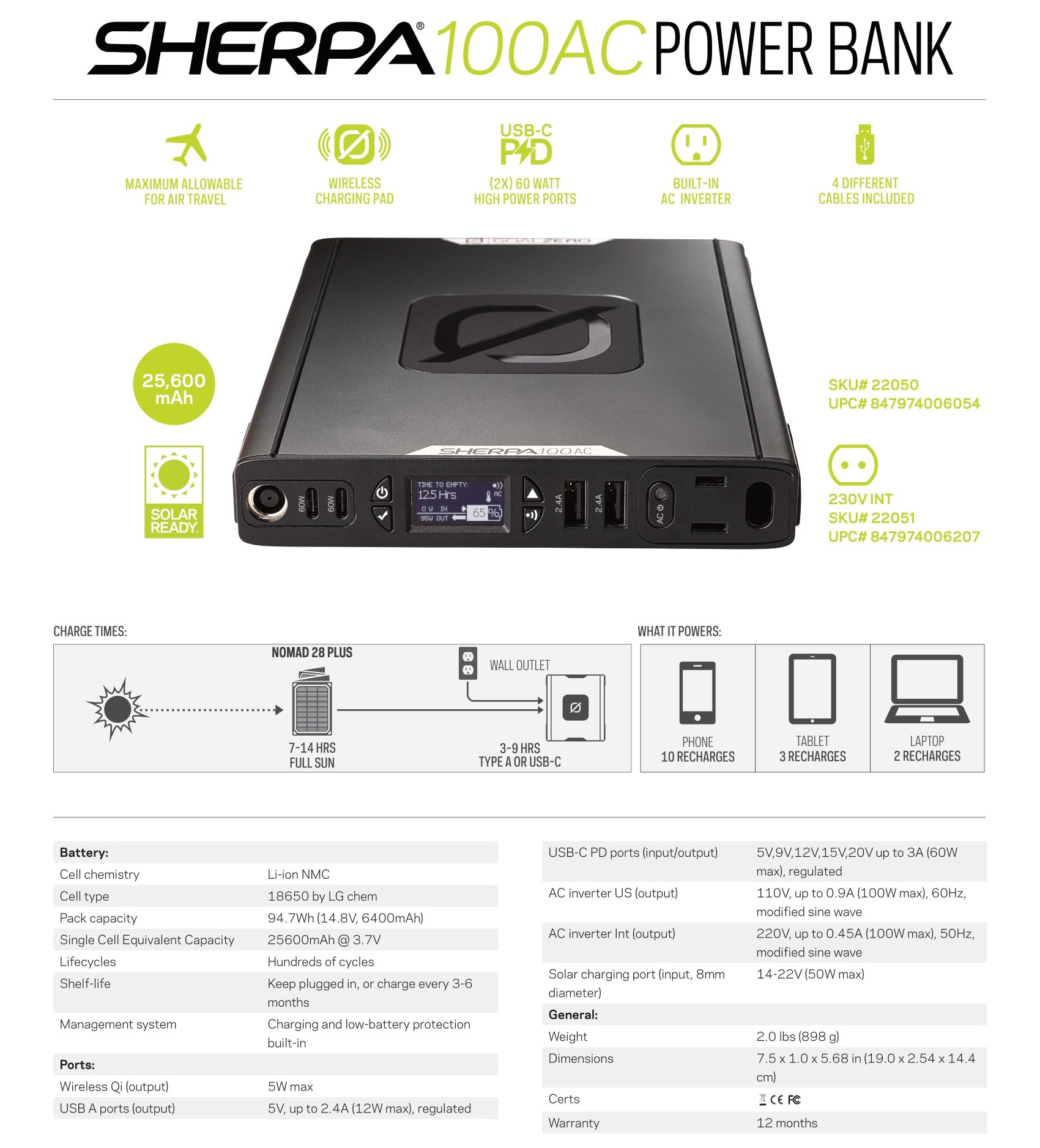 IMPORTANT NOTE : Warranty for this product is up to 12 months from the day a completed purchase has been made. An original receipt and packaging should be keep in a good condition to be able to apply for a warranty. Otherwise, your warranty will be reject and unfortunately cannot be claim.