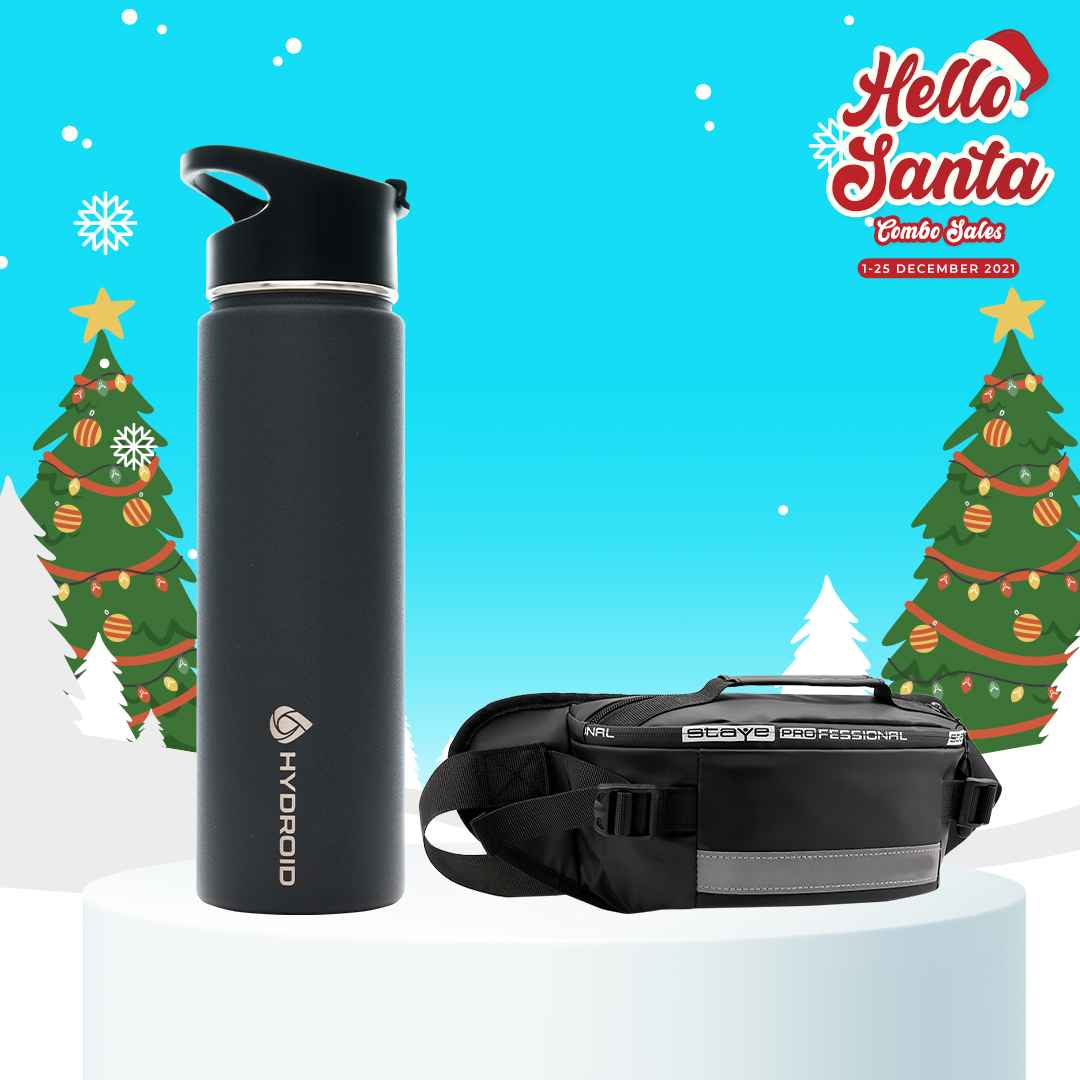 Santa's Pouch
Combo
Up for a challenge? Bring along Santa's Pouch on your next run with the double-walled vacuum insulated HYDROID 22oz Flask and a large capacity anti-theft TBF Outdoor Anti-Theft Waist Pouch Bag. With your valuable belongings safely by your side as you run and a cold drink ready when you're done, Santa's pouch makes every runner's journey a breeze.
Santa Gaming
Combo
Be it a long gaming session or a yearly routine of listening to Mariah Carrey's biggest Christmas hit, all you might want for Christmas is the Santa Gaming combo! With the Agora Bluetooth Earphones for immersive audio for your gaming sessions and a Hydroid Flask for when you need to stop for a quick drink, you might just experience what it would be like if Santa is a gamer.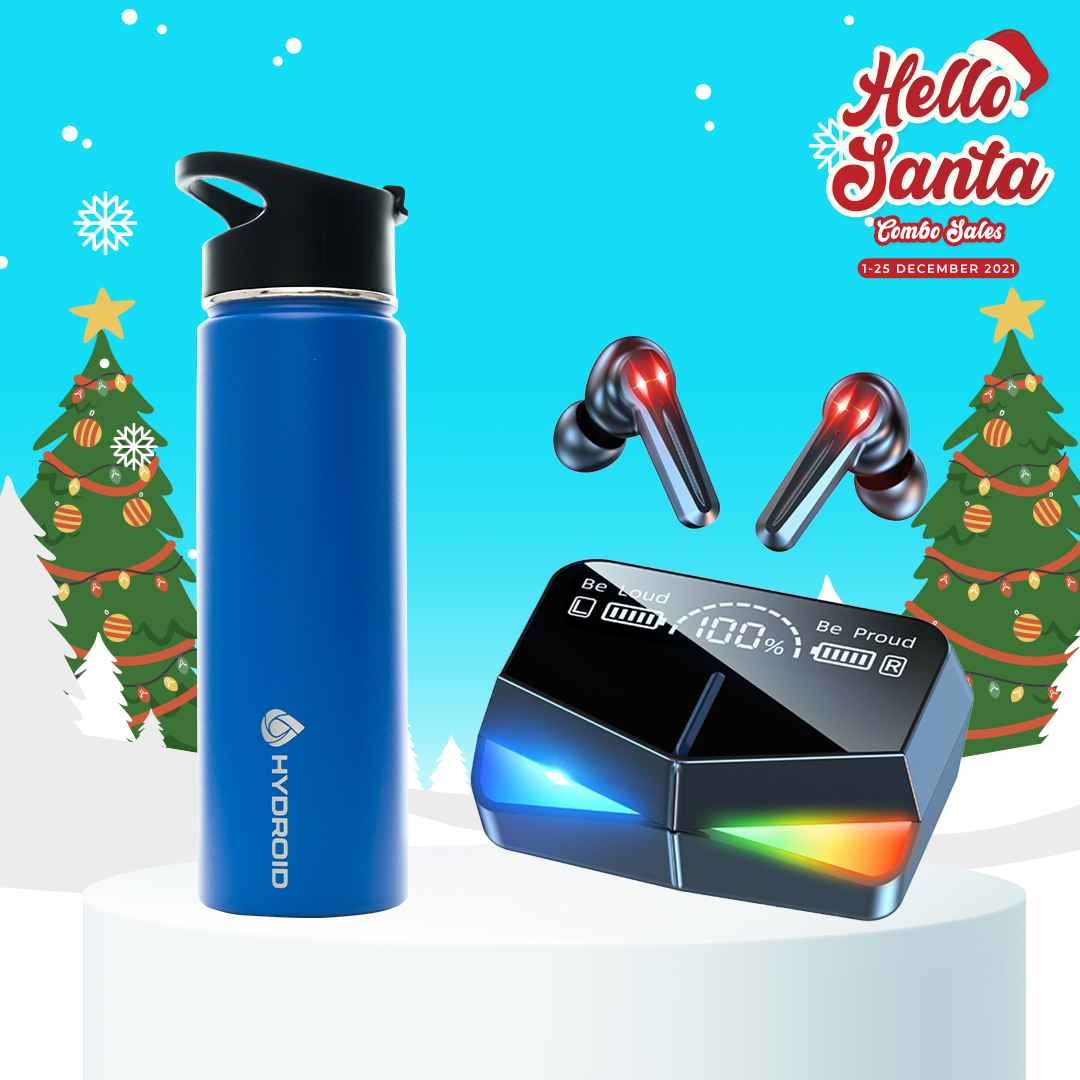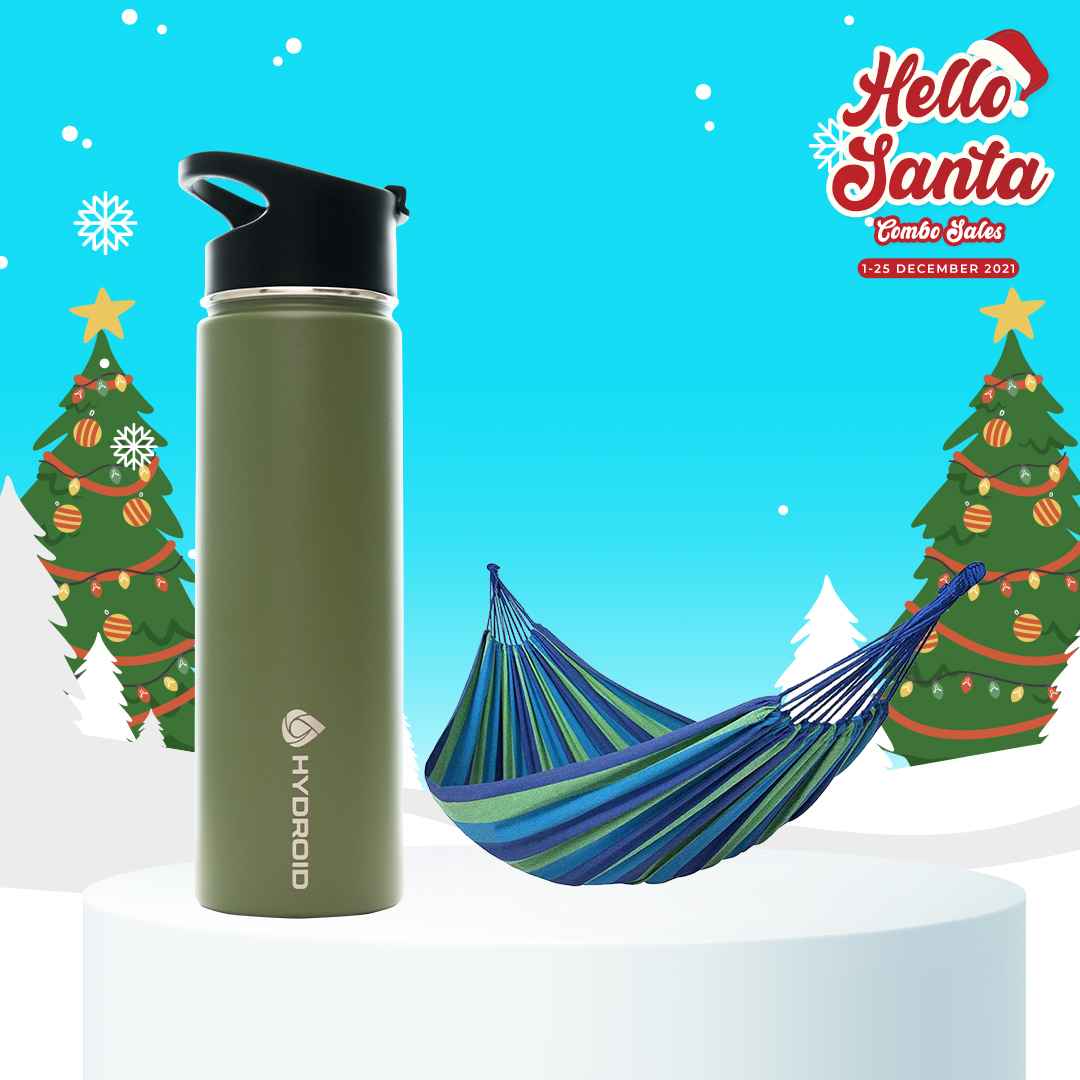 Santa and Chill
Combo
Sometimes all you need to chill on is not a movie or series with your significant other, but a hammock for a solo, comfy sprawl to the sound of nature. With the Santa and Chill combo, enjoy the comfiest break outdoors on the Outdoor Rainbow Hammock with some hot cocoa in your Hydroid 22oz Flask as you chill and fall into a sweet slumber.
Sun-Ta
Combo
While Santa may only arrive at night, the big question is where does he go during the day? Maybe a morning jog or perhaps a day at the beach? The Sun-Ta combo comes with a pair of DUBERY D710 Polarized Sunglasses and a Hydroid 22oz flask, just what Santa needs on a hot day out on the trails.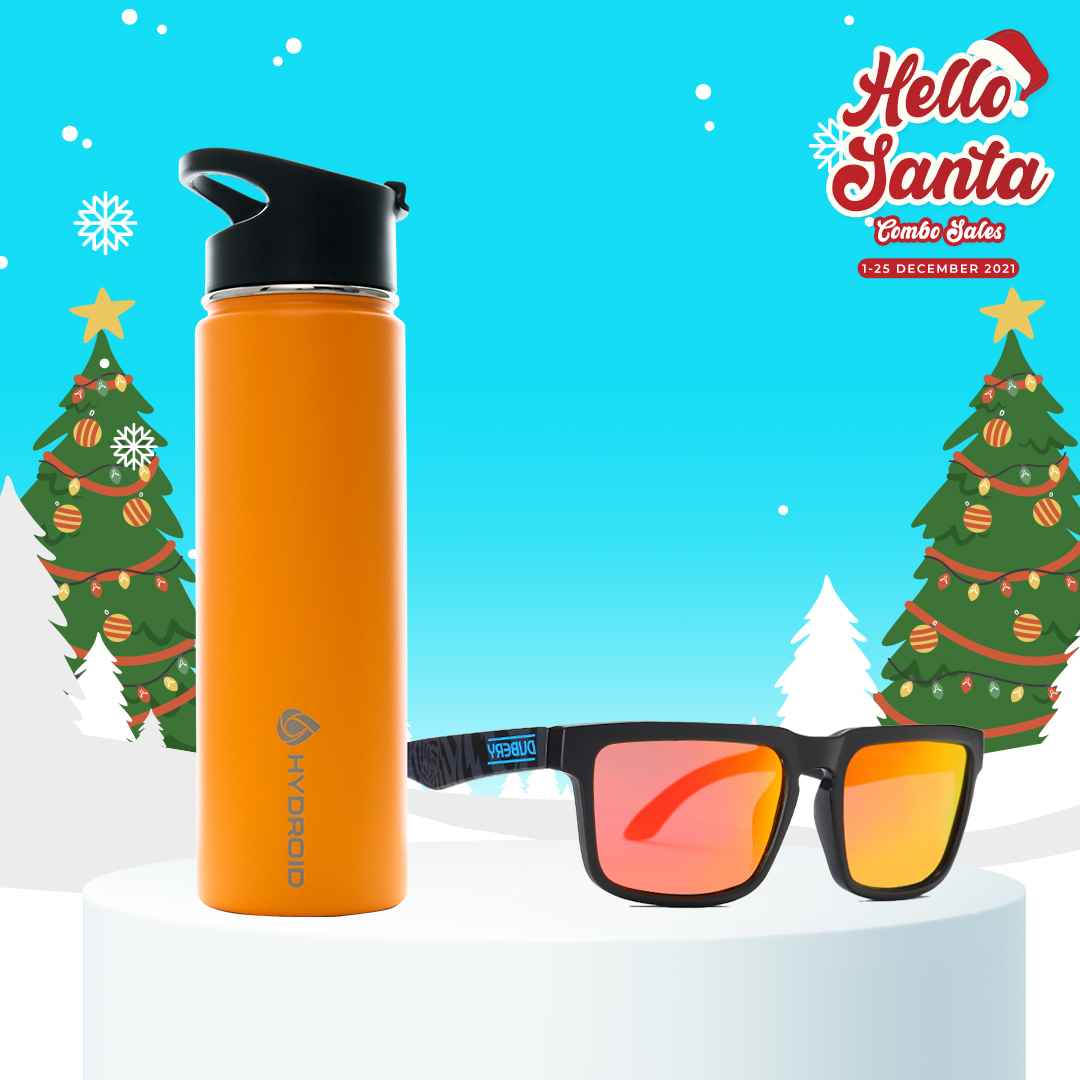 Feeling lost? Checkout our gift guides for you!
Terms and conditions
---
Hello Santa will last from 1st December 2021, 12:00 am to 25th December, 11:59 pm. 
Orders are of first come first serve basis, subject to availability.
Customers are required to select and confirm a colour variation of the Hydroid 22oz Flask before payment. 
If the selected colour variation of the Hydroid 22oz Flask is out of stock, a random colour variation will be given instead.
If you have any enquiries regarding this promotion, feel free to reach out to 

[email protected]